Please Join Me at Urban League's RISE Katrina 10 Conference
A message from Vincent T. Sylvain
Dear Friends:
These are certainly exciting times in the city of New Orleans. We are excited to inform you that the Urban League of Greater New Orleans will host the RISE Katrina 10 Conference commemorating the 10th anniversary of Hurricane Katrina on August 26 - 28, 2015.

The theme of the conference "RISE Katrina 10", symbolizes the continued growth in New Orleans and the city's unwavering ability to survive despite tragedy. The goal of the RISE: Katrina 10 conference is to bring together a cross-section of community members, civic, industry, and national leaders to discuss the growth, potential and future of New Orleans. While the focus is on taking a comprehensive look at the city's renewal since Hurricane Katrina, attention will be given to three featured topics and events: The State of Black New Orleans, a publication released by ULGNO to examine various areas in New Orleans' recovery and rebuilding; an Education Town Hall, a discussion of post-Katrina reforms in the K-12 sector; and the 2015 Annual Gala; a celebration and recognition of "Katrina Heroes."
We will also feature different plenary sessions in various content areas (Criminal Justice, Civic Engagement, Health, Housing, Economic and Workforce Development, Environmental Justice, Living with Water, Blacks in Education, Higher Education, and Educational Equity).
I am honored to have served as one of the writers of the State of Black New Orleans as well as serving as a panel participant on the Civic Engagement session which will take place on Thursday, August 27 at 10:30 am at the Hyatt Regency New Orleans, 601 Loyola Avenue.

The Urban League of Greater New Orleans would like to encourage you to participate in this Rise Katina 10 conference by registering for the event at www.risekatrina10.com.
Thank you for your continued support to the Urban League's purpose of empowering communities and changing lives.
In addition to the Urban League's event, I will be participating in the following discussions at the Katrina 10 Media Center held at the Sheraton Hotel:
New Orleans Politics Post-Katrina
Tuesday, August 25th - 10:00am -10:50am
Panel Members: Clancy DuBos, Vincent Sylvain, Silas Lee, Stephanie Grace, FrankDonze
Politics in Louisiana has long been known for controversy and corruption. And in addition to major indictments came major reforms. The flood also created demographic shifts that altered the political landscape. During this panel, participants will talk about the evolution of politics in post-Katrina New Orleans.
The MAX: Joining Forces for Recovery
Tuesday, August 25th - 2:00pm - 2:50pm.
Moderator: Vincent Sylvain
Panel Members: Sean Goodwin, Cheryllyn Branche, Cheryl Brown, Jacob Owen
Following Hurricane Katrina, the administrations from three New Orleans Catholic educational institutions collaborated to establish the MAX School of New Orleans. This committment guaranteed the post-Katrina survival of the three historically African-American Roman Catholic High Schools in New Orleans. Panelists from the participating schools willl reflect on coming together in the spirit of unity and resiliency.
Faith-based Community: Assisting in the Aftermath of Disaster
Wednesday, August 26th - 11:00am - 11:50am.
Moderator: Vincent Sylvain
Panel Members: Charlie Heim, Archbishop-Emeritus Alfred Hughes, Ravi Tripptrapp, Tronn Moller
New Orleans is a melting pot of diverse faiths. In the immediate aftermath of Hurricanes Katrina and Rita, it was clear that faith and community-based organizations; that were operating emergency shelters, food distribution centers, medical facilities and more; could be places of refuge for many people who were seeking hope and guidance. Hear from faith leaders who have served on the front line over the past 10 years.
I look forward to seeing you over the next few days.
Vincent T. Sylvain, Publisher
###
Why I Refuse to Call My Hometown Nola
Part of Next City's series by 10 New Orleanians on How Katrina Changed Their City
Made in Treme, born Uptown, and raised in Gentilly in a multigenerational household with beaucoup music, dancing and loud, hilarious people: gumbo at birthday parties, mirliton vine on the fence, off-color phrases in Creole, and Mass every Sunday. Food was love, and love was celestially delicious.
My mother's family has roots in the gens du couleur libre (free people of color) community two centuries deep and forebears with African, French, Sicilian, Spanish and indigenous American roots.
Culture and tradition were integral to daily life, and as I grew, finding my voice had more to do with my personal development. In an environment where my culture was predominant, my identity was a fabulously comfortable pair of shoes and its etymology common knowledge. As the 20th century closed, New Orleans was ostensibly in decline. Our city was at its zenith as "murder capital of the world," replete with failing schools and crumbling infrastructure. For those of us growing up in relative security, we focused on its joys and hoped challenges were being addressed.
We believed our strong collective identity would never fundamentally change.
I went away to college, believing I chose a similarly diverse environment at a private university in the nation's capital. Imagine my surprise when I discovered I entered

AMERICA

!, a land of unseasoned food, interaction-free parades and smothering, unquestioned white privilege. It became increasingly evident to me that New Orleans was a sovereign nation, and my intersectional existence as a black multiethnic woman and a left-of-center devout Catholic made me a unicorn outside of its borders.
I was desperately homesick. It was then I heard my voice for the first time. I became a vociferous defender of differences in the cultural norms between the boisterous beauty of my culture and that of the heartland.
Although I formed some enduring friendships while in college, I also witnessed, perhaps for the first time, the ease with which a majority group dismissed the reality of people of color. I watched with disdain as classmates who resisted exploring the causes of disenfranchisement were accepted to service programs in my hometown where they could "save those poor people," in their words. It steeled my resolve to come home and be part of the city's future.
I graduated in May 2005 and came home, eager to enjoy the city as an adult. The events at the end of August turned all my dreams upside down. In my family alone, upwards of 30 homes were destroyed here and on the Mississippi Gulf Coast. My mother and I shuttled between several Texan cities before we were able to see our house, destroyed by 11 feet of water.
So much has been written about the devastation of the levee failure, but what struck me most was the total absence of life: no birds, no grass, nothing but mold. Our house was marinating in a chemical gumbo - every surface bore thick curtains of black, green and white mold. We were beyond uprooted. Rather than angry or frustrated, I found myself in shock.
The mold in the house made physical what my emotional climate had for weeks: It left me silent. My vocal cords were literally paralyzed for months and I couldn't speak above a whisper. At the most painful time in my life, I could take no comfort in my usual application of my music as metaphysical analgesic. I could not reach out to those similarly afflicted to discuss the swirling mélange of emotion I was pickling in.
While I underwent vocal rehabilitation, my speech pathologist told me that my condition was possibly neurological, not an allergic reaction, and I might have aphasia, a language disorder that causes those affected to have a disturbance in the way they formulate and comprehend speech.
It seemed fitting, since I couldn't find words to express my feelings. The physiological silencing I was experiencing compounded my experience as a refugee. I say refugee, not the toothless, trite "evacuee," because I quickly learned that, though Americans, we were strangers in a land that did not welcome us. We felt unheard as we set about untying the Gordian Knot of personal recovery while working the stages of grief and simultaneously navigating bureaucratic labyrinths to receive minimal aid.
All I knew for sure is that I needed to find a way to get back home and be a part of whatever happened next to my hometown, even if I did it as a mute. When I asked my grandfather, a revered civil rights activist, what I should do, he advised me, "When you have grandchildren, and they ask what you did to help, make sure you feel good about your answer."
When my prodigal voice returned after three months, I took that as a sign that I could begin to be of help and I chose to enter a program, a branch of AmeriCorps, that was founded as a recovery and rebuilding team.
When I arrived in Baton Rouge, I discovered I was the only corps member of 50 directly affected by the storm. I found wonderful support among the corps and was forthright about harvesting my experience to expose them to the truth of the disaster.
The next thing I knew, when I wasn't busy with a service project, I was sent across the country to fundraise for the program. I was happy to do it, because I thought it offered an opportunity to be a voice for my community to those making meaningful change. Soon I discovered that my input wasn't welcome, just my story and my singing ability. When people heard my story, and wanted to help me personally, the leadership actively discouraged them from doing so. As my team was gutting houses for others for free, my mother and I had to pay to have our houses, which the corps toured to get "the real story" as part of training, emptied and gutted by strangers.
Jargon aphasia is a type of dysfunction where an individual's speech is incomprehensible to others, but appears to make sense to them. I noticed that as recovery and renaissance began in earnest, my voice and that of other native Orleanians were brought on board for "street cred" but little else.
Education nonprofits brought locals on board to attract people to their programs only to decry the way time was wasted by local holidays - perhaps the most puzzling attitude to Mardi Gras ever. Off-handedly, they sneered that the local climate bred lazy educators not fit to run schools. Charter networks employed teaching artists for enrichment programs, but often didn't prioritize or respect their curricula.
Our dissenting voices were quieted as recommendations made by local residents during post-storm forums went unrealized, mental health resources went unreconstructed and trauma in a returning populace went unprocessed. Neighborhoods began changing from authentic seats of culture into increasingly white theme parks teeming with Orleaneophiles taking second line classes and founding walking clubs with salty, PG-13 names. Meanwhile, endeavors led by young professional natives, often those of color, went unsung in the local and national press even though we were more likely to be committed to the work for the long haul.
Little by little, the nicknames natives had used for New Orleans for decades - the Crescent City, the N.O., the Big Easy - started being supplanted by the city's postal abbreviation Nola. It was on shirts, signs and, increasingly, in conversation.
For me, the rise of Nola is more evidence of jargon aphasia.
Nola is a twee, cutesy, sparkly place with organic gluten-free gumbo, artisanal beignets and coffee with hand-ground chicory where newcomers are more local than the locals. Nola is a tritone without the third sound, a shadow of the real thing, a half-life built on the shiny side of traditions that has been gutted of the gritty struggle and veracity that bore them.
If I have the choice, I will take the home of the frozen cup, endless games of Pitty Pat, $10-and-under poor boys and door poppers. I want my kale in gumbo z'herbes and my juice in a strong cocktail. I will take New Orleans, me.
Aria M. Mason, mezzo-soprano, is a vocalist and musician. She is a founding member of the acclaimed ensemble OperaCréole, the nationally acclaimed New Orleans opera chorus.
SOURCE
###
______________

Register Online Today for Katrina 10 'Citywide Day of Service'
In Recognition of Impact of Volunteerism on Recovery of New Orleans, Mayor Landrieu Calls for 10,000 Volunteers In Week Leading Up to Anniversary
NEW ORLEANS - On Saturday, Aug. 29, Mayor Mitch Landrieu and the City of New Orleans, with the support of Walmart, will host one of the most comprehensive and unique service initiatives in the country. From Aug. 22 to Aug. 29, the Mayor will encourage participation in service projects and spotlight examples of volunteerism across New Orleans neighborhoods. This effort will culminate on Saturday, Aug. 29, with a comprehensive Citywide Day of Service in conjunction with more than 100 partner organizations.

The City and its partners and sponsors aim to engage 10,000 volunteers throughout the week. Nonprofit, neighborhood, faith-based and education organizations will host nearly 100 service projects on the 10-year anniversary of Hurricane Katrina. These projects will focus in seven regions of the city including Central City; Seventh Ward/Treme; Lake Area/Gentilly; Florida/Desire, Lower Ninth Ward; New Orleans East; and, Algiers. Throughout the week, other areas around New Orleans will also host volunteer projects and special events.

Other sponsors for the Citywide Day of Service currently include Zurich Insurance and the Delta Regional Authority. Additional sponsors and partners will be announced in the coming weeks.

"Over the past ten years, volunteers from down the street and around the world have contributed millions of hours to help New Orleans build back better than before," said Mayor Landrieu. "It's been faith-based groups, college students, corporations, individual residents and countless others facilitating our recovery. The collective impact of these volunteers - constructing, cleaning, mentoring, training and more - forms the foundation of our resilient city. On behalf of the City of New Orleans, I want to thank the millions of volunteers for all their efforts, and I am very excited that sponsors, partners and community members will come together on August 29 to demonstrate the spirit of service that has defined our recovery and will guide our future."

Walmart, Sam's Club and the Walmart Foundation have joined with Mayor Landrieu as the title sponsor of this signature event. Following Hurricane Katrina, Walmart provided immediate support and emergency relief through its local stores and its disaster relief capabilities. Walmart recently opened two new stores in Gentilly and New Orleans East, both of which employ hundreds of full- and part-time associates. The Citywide Day of Service will further Walmart's pledge to supporting volunteerism and community resilience.

"As the nation's largest retailer, we take pride in using our strengths for good to help build communities and assist them in time of need," said Mike Moore, executive vice president Supercenters - Walmart U.S. "During times of tragedy, we feel that it is our duty to step up quickly to help meet immediate needs of the communities we serve, and also ensure that those affected have the support they need to rebuild and create a thriving community. We are very pleased to support the City Wide Day of Service and look forward to joining in the volunteer efforts across New Orleans."

The Citywide Day of Service is open to volunteers of all ages, backgrounds and levels of experience. Volunteers can sign up for a wide range of projects including renovating, building, cleaning, painting, planting, canvassing and training. All registered volunteers will receive a limited edition t-shirt and special seating at the Power of Community public K10 commemoration event on Aug. 29 at 5 p.m. at the Smoothie King Center in New Orleans.

For more information on every project and sign up instructions, please visit www.katrina10.org/serve.
To better coordinate activities, organizers will create regional hubs and announce these locations in the coming weeks. In addition to the service activities, each of these regional hubs will also host a health-wellness-opportunity fair where the City and local organizations will share more information with residents about community resources.

If community members do not have an opportunity to register before the event, they can register on site from 7:30 a.m. to 8:30 a.m. on Saturday, Aug. 29. All registered volunteers must check in at their regional hubs between 7:30 a.m. - 8:30 a.m. on Aug. 29. Projects will start promptly at 8:30 a.m. and conclude at 12:30 p.m. Wrap-up parties with lunch, entertainment and guest speakers will occur at the regional hubs at 1 p.m.

Volunteers are encouraged to use the hashtag #k10serve to tell the story of their service throughout the week.

For more details, visit www.Katrina10.org/serve.
Katrina10.org
A Feature on Liberty Bank's President Alden J. McDonald:
Why New Orleans's Black Residents Are Still Underwater After Katrina
One black-owned bank helped build the city's African-American middle class - until the hurricane destroyed much more than their homes.
By Gary Rivlin, The New York Times Magazine
Alden J. McDonald Jr., president of Liberty Bank, near its New Orleans East headquarters.
(Photo credit: Dave Woody for The New York Times).
NEW ORLEANS (August 13, 2015) - Bring a map of New Orleans.'' That was all that Alden J. McDonald Jr., president and chief executive of Liberty Bank and Trust Company, said when I first asked to meet him. It was the summer of 2005, less than two weeks after the city's flood-protection system failed to keep out the storm surge created by Hurricane Katrina, and I was reporting in Louisiana for this newspaper. The Gulf of Mexico was sitting in the lobby of his New Orleans headquarters. The flood had destroyed Liberty's mainframe computer; a good many of the bank's most essential documents - deeds for houses, titles for cars - were ruined as well. Six of Liberty's eight branches were flooded and a seventh had been battered by looters. The bank's central operations had to be moved to a branch office in Baton Rouge, 70 miles away.
McDonald started Liberty, one of the Deep South's first black-owned banks, 33 years earlier. He was 29 then and a college dropout, but by the time of the flooding, the bank ranked as the country's sixth-largest black-owned bank, with more than $350 million in assets, and he was chairman of the city's Chamber of Commerce. Yet as we sat in a windowless conference room in Baton Rouge, he said that he wasn't certain Liberty would survive long enough to celebrate its 34th anniversary. That's when he asked me to take out the map I had brought.
McDonald picked up a black marker and drew a line down its middle. He pointed to the western half. ''That's the New Orleans you know,'' he told me: the French Quarter, the Superdome, the Warehouse District, the Garden District, St. Charles Avenue. Those areas had largely remained dry. Then he pointed to the eastern half of the map. ''Where you saw water up to the rooftops?'' he said. ''That's where most of the city's black people lived. That's where my customer base lived. My employees lived out there.'' McDonald, who was only a couple of weeks from turning 62, shook his head and gave a rueful laugh. ''Hell, that's where I lived.''
What McDonald saw on the map scared him, and over the next five years, many of his fears were borne out. New Orleans would become home to a greater concentration of neglected properties than any city in the United States, Detroit included. One in every four residential properties across the city, more than 50,000 addresses, was categorized as blighted or vacant. The city had a population of 455,000 before the storm, two-thirds of whom were black; by 2010 there were 24,000 fewer whites and 118,000 fewer blacks. That year, the city elected its first white mayor in 32 years. A 5-2 white supermajority controlled the City Council, which had been majority black before the storm. Orleans Parish had a white district attorney; its Police Department, a white chief. White-majority boards ran most of the city's schools and the housing authority. ''The perception among most African-Americans,'' Lance Hill, executive director of Tulane University's Southern Institute for Education and Research, said in 2012, ''is that they are living politically as a defeated group in their own city.''
Today, however, the city's official mood is triumphant. The current mayor, Mitch Landrieu, declared during his annual State of the City address in May that New Orleans was ''no longer recovering, no longer rebuilding.'' Indeed, according to him and others, the city is in far better shape now than it was before the storm. ''One of the greatest urban revivals of our lifetime,'' in the words of Michael Hecht, who heads the economic-development nonprofit Greater New Orleans, Inc. The city's three-month toast to itself - a pageant of conferences and ceremonies called Katrina 10: Resilient New Orleans - does include a somber moment of remembrance on Aug. 29 to mark the beginning of the flood and the roughly 1,800 people who died over the next few days. But for City Hall, Katrina 10 is a celebration of the New Orleans miracle and the lessons it can teach the rest of the country.
To Landrieu, Katrina is also about commemorating racial harmony. To make his point, the mayor likes to mention a picture he remembers seeing from that week when nearly 50,000 people were trapped in the city: a black girl holding hands with a white woman in a wheelchair. In this version of the Katrina story, nature's wrath was an equal-opportunity storm. It didn't matter whether you were rich or poor, black or white: If you lived in a low-lying part of the city, including Lakeview, a prosperous white community - one of the very few low-lying neighborhoods in the western half of the city - when Katrina struck, your neighborhood and your house flooded. Small groups of dedicated souls were heroes. ''We decided we were not going to wait for government,'' says Jeb Bruneau, who was president of the Lakeview Civic Improvement Association at the time. ''We weren't waiting for a handout like other communities.''
You could say Alden McDonald triumphed over adversity, too. Today he runs the country's third-largest black-owned bank, according to the Federal Reserve. But despite his personal success, McDonald is still focused on the eastern half of that map that he marked up at our first meeting. There, the recovery is far from complete - and in some areas things are worse than before the storm. In this frustration, he represents what might be called the black Katrina narrative, a counterpoint to the jubilant accounts of Landrieu and other New Orleans boosters. This version of the story begins by noting that an African-American homeowner was more than three times more likely than a white one to live in a flooded part of town. Where Landrieu sees black and white coming together, many African-Americans recollect a different New Orleans: rifle-carrying sheriffs and police officers barricading a bridge out of an overwhelmed city because they didn't want the largely black crowds walking through their predominantly white suburbs; a white congressman overheard saying that God had finally accomplished what others couldn't by clearing out public housing; a prominent resident from the Uptown part of the city telling a Wall Street Journal reporter that in rebuilding, things would be ''done in a completely different way, demographically, geographically and politically'' - or he and his friends weren't moving back.
Now there are still 100,000 fewer black residents living in New Orleans than at the time of Katrina. McDonald estimates that one-third of his friends have not returned, because their homes were destroyed. ''I still have family members stuck in Houston, some cousins,'' McDonald says. ''They're terribly homesick.'' Only about 80 percent of the residents of New Orleans East, where a good portion of the city's African-American middle class as well as a large share of the city's black elite lived, have returned. In the East's Seventh Ward, he says, where he grew up, only about half of the homes are restored a decade after Katrina. ''There was never a plan to bring people back home,'' he says. ''There was never a plan of any kind.''
The Seventh Ward, for most of McDonald's life, has been a working-class enclave filled with the city's barbers, waiters and factory workers. McDonald grew up in a two-bedroom shotgun house that needed to accommodate a family of seven, and at times McDonald's grandparents, who lived with the family on and off throughout much of his childhood, or the stray friend one of his sisters occasionally brought home.

McDonald's parents slept in the front bedroom. The back bedroom had a pair of bunk beds for McDonald, the oldest of five siblings, and his two brothers. There was also a pullout couch for the grandparents. His two sisters slept on another sofa bed in the living room. When the whole family was there, nine people shared a single bathroom. ''We came up hard,'' the family's middle son, Byron, says.

McDonald's father worked at the Boston Club, an exclusive whites-only redoubt at the time, whose sole identifying sign outside was a B etched on its frosted-glass door on Canal Street. During a 52-year career, Alden McDonald Sr. rose to the position of headwaiter. He worked lunch, the cocktail hour and dinner and often stayed late for the private parties, including for Rex, the secretive Mardi Gras krewe made up of members of the city's white upper class. His father was highly regarded, McDonald said, but he never made more than $15,000 a year including tips, and the job had neither health insurance nor retirement benefits. Anyone in the family who fell sick saw a doctor at Charity Hospital.

McDonald's mother, Celestine, devised any number of ways to bring extra money into the house. She sold burial insurance to neighbors and hired herself out as a kind of community taxi service in the family station wagon and later in a van she bought to accommodate her growing business, carting old people around on their errands; she added extra pickups in the morning when taking her own children to school. She made and sold pickles and candy and, in the warmer months, sold a frozen sugary concoction the kids called huckabuck.

A couple of McDonald's uncles were bricklayers with their own company. By the time they were 10 or 11, the McDonald boys worked ''the pile,'' as Byron put it, cleaning and sorting bricks, mixing mortar, dragging cinder blocks. All three of them also helped their father when he worked weekend parties at the houses of wealthy whites. But the eldest son, Alden, stood apart as an entrepreneur. One Christmas, he persuaded his younger siblings to agree to accept a movie projector as their sole gift that year. He draped a white sheet over a clothesline in the empty lot next door, charged kids a nickel to enter and sold popcorn and lemonade at a concession stand he set up. He split the take with his siblings, who, as co-owners of the projector, were his business partners. ''He always took care of us that way,'' Byron says. ''He was a good older brother.''
McDonald assumed he would be a bricklayer after high school. His uncles had done well for themselves in that line of work; another bricklayer was among the first in the neighborhood to have a television. At his parents' behest, though, he gave college a try, matriculating first at Xavier University, a historically black college near the center of town, and then Loyola, across the street from Tulane in Uptown New Orleans. But he and a childhood friend worked as exterminators right after graduating from high school, and that consumed ever more of his time. ''I was always more interested in making money than books,'' McDonald says. After only a few semesters, he dropped out of Loyola and signed up to study accounting and other more practical skills at a local trade school.
His father's Boston Club connections led to his big break. Working at a private party Uptown, the senior McDonald was approached by a guest who was starting a new bank in town. The man sought to hire several industrious young black men or women, which is how the 23-year-old McDonald became, in 1966, one of the first black bankers in New Orleans history. By 28, he was a vice president, sent by his bosses to help right underperforming departments. He was a black man working in a pedigreed, almost all-white industry, but the bank's president, McDonald says, made sure he never had a problem. ''He'd call a department head into his office and say: 'Alden is being brought in to clean up. So whatever he tells you to do, you'll do.' "
When McDonald was 29, shortly after he started dating Rhesa Ortique, a public-school teacher who would soon become his wife, a group of white and black investors put up $2 million to start the city's first minority-owned bank. Norman Francis, the president of Xavier University and the chairman of the group, asked McDonald to run the start-up. He said no. ''I think Alden was genuinely scared that he wasn't ready,'' says Rhesa, whose mother also taught in the New Orleans schools and whose father was Louisiana's first black State Supreme Court justice. Francis tried again. ''You can be part of history, Alden,'' he told him. Again McDonald said no. He said yes the third time only because Francis practically made it sound as if the future of black New Orleans depended on him. Thirty days before opening its doors, in 1972, Liberty named Alden J. McDonald Jr. its president.
Its first branch was a trailer set up on an empty lot in a run-down part of town a few minutes from the central business district. ''This bank represents freedom of our community,'' McDonald said when it was his turn to talk at the bank's opening ceremony. ''A light shining the way for a better New Orleans.'' They would accelerate black homeownership, McDonald and other speakers said, and provide the essential seed funding to would-be shopkeepers, restaurant owners and other entrepreneurs in the black community. Two thousand people opened accounts at Liberty that first day. ''Liberty would become this test of black consciousness in the community,'' says Jacques Morial, the son of Ernest Morial, an original Liberty investor and the city's first black mayor, and the brother of Marc Morial, the city's third black mayor.
But mortgages and commercial loans would have to wait at a bank with only $2 million in cash. Instead, McDonald started where he knew the need was great: fairly priced consumer loans for things like refrigerators, bedroom sets and home repairs. Because there were so few banks in black neighborhoods, so-called hard moneylenders like Household Finance and Beneficial could charge annual interest rates around 18 percent on loans. McDonald said he believed that he could offer cheaper loans and still be profitable by creating a loan process that depended on more than just credit scores. ''We want to hear that person's story and judge eye to eye if we think they're going to pay us back,'' McDonald says. He offered consumer loans at around 6 percent to the same working-class families who had been going to Household Finance and Beneficial.
A Liberty branch in New Orleans in November 2005, after Hurricane Katrina, top, and in July 2015. Credit From top: Robert Caplin/The New York Times; Dave Woody for The New York Times.
Once a week, the staff stayed late to work on delinquent accounts. ''Even if someone is willing to pay you just $10 or $20 a month, that shows a commitment,'' McDonald told his staff. That's not to say McDonald was a soft touch. One evening a customer told McDonald on the phone that he had no intention of paying his car loan and then hung up. McDonald had one of his employees call the New Orleans police officer they kept on retainer for repossessions and then rode with him and an employee, Ronnie Burns, in search of the car. ''It's like midnight when we find it,'' recalls Burns, who today sits on Liberty's board of directors. The off-duty cop jumped out brandishing a shotgun while another Liberty employee jimmied his way into the customer's car and drove it back to Liberty. ''I'd go along just to make sure no one does something stupid,'' McDonald says, but Burns says he thinks McDonald was, perhaps, also out for a bit of justice. ''Alden worked hard each and every day,'' Burns says, ''and he expected the people we did business with to do the same.''
Most of Liberty's customers lived in New Orleans East. The area had been swampland before developers realized its moneymaking potential in the 1960s and started draining it to make room for tracts of homes. Its first residents were mainly white, but McDonald was among those African-Americans who began moving to the area at the start of the 1970s. New Orleans East flourished. A reporter for The New Orleans States-Item, the city's now-defunct afternoon paper, wrote in 1979 about a ''unique, racially integrated enclave of middle-class homes ... almost unnoticed by the rest of the city.''

Eventually, other banks opened in the eastern half of the city. But Liberty still played a vital role for customers who did not feel welcomed by a mainstream lender. ''Before Alden McDonald, it was hard to even get a conversation with a banker,'' says Leah Chase, the chef and co-owner of Dooky Chase's. In 1982, she says, she borrowed around $120,000 from Liberty to expand; her restaurant has since hosted Presidents George W. Bush and Barack Obama.
When oil prices crashed in the mid-1980s, many of those who worked on the oil rigs off the Louisiana coast were affected. People lost jobs, homes were taken through foreclosure and banks around the state went out of business. Liberty posted its first-ever loss in 1987, and then its second and third in 1988 and 1989. Yet McDonald also saw opportunity in hard economic times. The steep fall in home prices made it possible for a wider range of people who still had jobs to afford the monthly payment on a home loan. But many of them did not make enough to be able save up for a down payment, so Liberty offered to make loans for down payments at as low as 3 percent. ''Alden would scare me sometimes, but he understood the need for us to take risks more than I did,'' Francis says. ''Not willy-nilly risks, but the risks that would let the bank serve its core function helping the black community grow.'' Liberty's program proved so effective at increasing black homeownership that officials from Fannie Mae, the government-backed mortgage company, brought McDonald to Washington so they could learn from his experience.
Over the next decade, New Orleans East started to change. When the ratio of black-to-white households in a subdivision hit roughly 50-50, McDonald and others say, the white residents started to move away. There still remained black lawyers and accountants and junior executives commuting each morning to downtown office towers, but by the late 1990s, the East was a black community, and a prosperous African-American community is not always perceived the same way as a prosperous white one. The Plaza, the area's upscale mall, became a dumping ground for clothes and other merchandise department stores couldn't sell at their other outlets. Landlords started renting units to federally subsidized, low-income Section 8 tenants. Check cashers, payday lenders and dollar stores followed. The nice wine shop shut its doors. Eventually, an area with nearly 100,000 residents was without a single white-tablecloth restaurant. ''No one would invest out here,'' McDonald says.
On Wednesday nights in the early 2000s, local residents gathered in a Liberty Bank conference room to talk about fighting back against the decline. McDonald thought his role would be that of host, but he often ended up playing ambassador. He would meet with businesses to try to attract them to the East, armed with a study funded by the bank showing that there was more discretionary income in the East than any place outside Uptown. (Another Liberty-funded study revealed the challenge he faced: The area was home to 40 percent of the city's Section 8 housing.) ''We were very close to getting some national restaurants out there,'' McDonald says. ''Then Katrina hit.''

McDonald escaped to Atlanta ahead of Hurricane Katrina. It was there, at the home of family friends, that he saw the first images of New Orleans after the levees failed - people stranded on rooftops and elevated highways, entire neighborhoods under water. The news didn't mention New Orleans East, but the longer McDonald watched, the more he felt his business was doomed. Liberty had lent tens of millions of dollars to homeowners and entrepreneurs in the East, and now their properties were probably sitting in four to six feet of water, if not more.

''I'm wiped out,'' McDonald told himself.

Two days after New Orleans started to flood, McDonald flew from Atlanta to the modest bank branch in Baton Rouge where crucial personnel had long planned to meet in the event of a disaster. The bank's loan department now consisted of two people sitting in mismatched chairs at a folding table. Next to them sat another person assigned to figure out which Liberty borrowers carried flood insurance and which did not. McDonald himself worked at a small table in the conference room. He was a man in perpet­ual motion, bouncing among the main room, the branch lobby and his own office. He had two cellphones, and it was not uncommon for one to ring while he was already talking on the other.
Regulators working for the Federal Deposit Insurance Corporation were constantly checking on Liberty, asking about its reserves and its recovery plans. State banking officials were also a presence in those early months. ''Regulators were worried about the whole system in New Orleans collapsing,'' McDonald told me. ''But I think it's fair to say they were more worried about me than anyone else.''
Right after the flooding, McDonald imposed a $100 daily limit on all A.T.M. withdrawals. Until Liberty was reconnected to the global banking network, he and his colleagues could have no idea how much money each customer had in his or her account. But imagining his customers camping out in hotels around the country, racking up expenses, he increased the daily maximum withdrawal to $500 and hoped they had the money to cover the withdrawn cash. He was intent on playing Jimmy Stewart's George Bailey in ''It's a Wonderful Life'' and not Lionel Barrymore's Mr. Potter. ''A banker is someone who gives you an umbrella when the sun is shining and takes it away when it starts to rain,'' McDonald says, repeating an unflattering adage about his profession. ''We try not be that banker.'' That decision cost Liberty roughly $1 million in payouts to people who didn't have the money to cover their withdrawals.
That was small compared with the bank's other losses. McDonald offered a four-month, no-questions-asked grace period on any loan for a home, business or auto in a flooded area. (Fannie Mae advised banks to offer moratoriums of ''up to three months.'') That represented millions of dollars in checks the bank wouldn't be cashing in the weeks ahead. And once Jan. 1, 2006, came, then what? Eighty percent of his customers lived in the flood zone. Could he expect most people to resume payments on homes, cars and businesses that had been destroyed by water? Liberty deferred interest charges on credit-card balances, which meant more lost revenue, and for months they didn't collect loan fees, late charges or other payments that banks levy to boost profits on loans. ''Everywhere I look,'' McDonald said six weeks after the storm, ''I'm losing money.''
Liberty had to contend with the damage to its own banks as well. It hired an outside crew to gut and clean its water-damaged properties, but the job of sifting through waterlogged file cabinets, folder by folder, looking for any surviving paperwork, fell to bank employees wearing protective gear. Good news came one day when the mortgage department announced that only seven homeowners living in the flood zone had allowed their flood insurance to lapse before the hurricane. The Liberty staff cheered, but McDonald reminded them, ''Now the question will be, did they have enough coverage?'' He instructed his staff to request copies of the insurance policies their customers carried and then coach property owners on what they needed to say to their insurers. If the initial offer from an insurer was too low, someone from the bank would walk a loan customer through the appeals process. The bigger the settlement check, the less likely the bank would take a loss on a loan.
''Before Alden McDonald, it was hard to even get a conversation with a banker,'' says the restaurateur Leah Chase, a Liberty customer. Credit Dave Woody for The New York Times
But every day, longtime customers were closing accounts because they were now living nowhere close to a Liberty A.T.M. McDonald anticipated losing thousands more. He began showing up at conferences and other events that focused on socially responsible investments to try and raise money for the bank. ''He was everywhere afterward, pushing Liberty as the community bank in New Orleans in the middle of this disaster,'' says William Michael Cunningham, a black economist and the founder of Creative Investment Research, who had been attending such gatherings for decades. McDonald was promoting new certificates of deposit he called Katrina Investment Deposits, or KIDs. These were C.D.s offering a below-market interest rate that promised to help out a cash-starved bank; they raised $10 million. Liberty used the money to make loans without down payments available to homeowners seeking to rebuild.
McDonald approached Walmart and other big-box retailers to discuss putting banking centers in their stores and considered opening loan centers in strip malls - storefronts that would make the kind of small-denomination loans that were Liberty's specialty at its inception. He also considered expanding into other parts of Louisiana, Texas and Mississippi. ''If we were going to survive,'' says Ronnie Burns, the Liberty board member, ''Alden was going to have to rebuild this thing brick by brick.''
Seven months after Katrina, as McDonald drove me around his New Orleans in a tan minivan, the East was still barren. A new federal program called Road Home had just been announced. Publicized as the largest housing-recovery program in the country's history - it would eventually grow to more than $10 billion - it promised to pay out as much as $150,000 to homeowners who had flood damage, depending on the size of their losses.
But McDonald had already diagnosed Road Home's racial bias: Compensation would be based not on the actual cost of rebuilding, but on the appraised value of a property. The cost of restoring a 2,000-square-foot house in mostly white Lake­view, just west of City Park, or Gentilly, a black middle-class neighborhood to its east, would be the same - but the Road Home payment would differ. In Lakeview, that home was valued at a little over $300,000. A Lakeview couple who received a $150,000 flood insurance payment would receive the full $150,000 from Road Home. But in Gentilly, a similar home was valued at closer to $160,000. If a Gentilly couple received a flood insurance check of $150,000, they would receive only $10,000 from Road Home. It wasn't just the poor, McDonald understood early on, who would have trouble rebuilding, but also middle-class people who didn't have the savings or family wealth to make up the shortfall and fix their homes.
''If we use pre-Katrina assessments for compensating people, nobody in the black community is coming out anywhere near whole,'' McDonald said at the time. By the time a federal judge reached the same conclusion, nearly five years later, it would be largely too late. All but $148 million of the original $10 billion had already been spent. (The federal government agreed to set aside another $500 million specifically to help homeowners shortchanged by Road Home.)
McDonald was also frustrated by the response to a 17-member panel he sat on created by Mayor Ray Nagin shortly after Katrina to develop a plan for rebuilding the city. In addition, dozens of out-of-town experts descended on New Orleans 10 weeks after Katrina to help. McDonald ''holed up in a hotel room with all these brilliant minds,'' he recalls, to discuss an idea he had for resurrecting Pontchartrain Park, a once-grand middle-class black community devastated by the flooding. The residents of Pontchartrain Park tended to be older African-Americans. What if the city used a small share of its redevelopment dollars to build a senior center there and attract a dialysis center, a grocery store within walking distance and other amenities appealing to older people? Many still would be unable to return, but McDonald, working with planners and other experts, devised a land bank that would allow someone in another part of the city to swap a ruined home for a similar-size renovated house in Pontchartrain, in that way providing an incentive for people to cluster together and recreate a community. That idea, along with others, was submitted to the mayor. But another member of the panel recommended that the city temporarily ban rebuilding in its lowest-lying parts while officials made up their minds about whether to reinvest in neighborhoods that were in harm's way. This idea infuriated those eager to start work on their homes. Nagin, with an election only a few months off, did not want to step into this controversy and simply thanked his commission for its hard work and then ignored its suggestions, as if every proposal were tainted by the proposed temporary ban.
McDonald himself was still undecided about moving back to the East. He split time between his family in Baton Rouge and an R.V. he had bought and parked behind his restored New Orleans headquarters. Three years passed before the McDonalds came back to the city; they would be among the first of their friends to do so.

Brick by brick, McDonald began rebuilding his bank. He hired consultants to teach him how to take advantage of federal programs that gave big tax breaks on investments in low- and moderate-income communities. He had fewer customers in New Orleans now, so he needed to look outside the city to replace lost business. The bank bought mortgage companies in Baton Rouge and Houston and purchased land in Jackson, Miss., to build a branch there.

The subprime-mortgage crisis hit a few years after Katrina. But this blow to the global banking system proved another opportunity for McDonald and Liberty. It had subprime customers - those with low credit scores - but, McDonald said, ''we were always careful to put them into loans they could afford.'' By 2008, when much larger institutions needed bailouts, Liberty was turning a profit. Those same regulators who after Katrina were worried about Liberty now came to McDonald as a potential buyer for other troubled black-owned banks, including one with three branches in Kansas City, Mo. McDonald bought that bank, along with others in Chicago and Detroit. By 2010, Liberty was operating 24 branches in six states.
Since then, Liberty has acquired other distressed black-owned banks in Chicago and Alabama. McDonald now finds himself confronting a new, enviable worry: slowing down the pace of growth so that his bank doesn't cross the $1 billion threshold. If it does, it would have to submit to more rigorous regulatory exams. ''I'm too old for that,'' he says. At the same time, he has watched enviously as the big chains and other businesses flocked to Lakeview, but not New Orleans East and certainly not the more modest parts of black New Orleans. In 2011, The Times-Picayune ran an article about the revitalization of Lakeview and noted the lack of commercial vacancies there. At the time, McDonald pointed out a trio of strip malls on or around Lake Forest Boulevard, near his office. ''All of them 100 percent occupied pre-Katrina,'' he said. All three were now vacant. McDonald worked to rebuild the eastern half of the city. But wherever he looked, it cost much more to rebuild a house than what the house was worth. The bank created a $20 million loan fund, which Liberty called its Gentilly Homeowner Initiative. One early applicant, McDonald told me, was a family of four confined to a couple of rooms because they needed another $80,000 to finish fixing the rest of their house. Both parents worked service-industry jobs and didn't make enough to justify a loan half that size. Acting more as a social worker than banker, a Liberty loan agent linked them to a nonprofit that could supply free labor and then wrote them a loan for the cost of materials.
Yet there is only so much a single for-profit entity can do. In recent years, Liberty tried making loans in the Lower Ninth Ward. McDonald's employees needed to be just as hands-on there. Contractor fraud was rampant then, especially in lower-income communities, and Liberty's staff, as it did elsewhere in the city, would offer lists of recommended contractors and monitor their progress to make sure the work was being done. But only a small fraction of potential borrowers qualified for even a modest loan - before Katrina, the typical resident of that neighborhood had been living on $16,000. Ten years after Katrina, only 36 percent of the Lower Ninth Ward's population has returned, according to the New Orleans Data Center.
Today the New Orleans City Council is again majority black. The city again has a black police chief. McDonald is wealthy. All three of his children are grown up and accomplished. He's a grandfather several times over. Yet he's thriving despite New Orleans, not because of it. His life's mission has been to improve black New Orleans, but his outlook on his half of the city is gloomy, McDonald told me in the winter, as we sat in the boardroom on the top floor of Liberty's six-story headquarters. Rents have soared since Katrina; home prices in some historically black neighborhoods have doubled - because of gentrification, because of lack of supply and because of the high cost of building - pricing out those black families who still harbored hopes of returning home. Property taxes have doubled, too, and flood-insurance rates have tripled. Water bills will more than double by 2020 to pay for much-needed repairs to the city's water and sewer system. Meanwhile, many of New Orleans's service employees are still earning close to minimum wage.
The walls of Liberty's boardroom were decorated with original artwork by Jacob Lawrence, Elizabeth Catlett and other renowned African-American artists. The views from its high perch were limitless. Yet looking out the window facing east meant staring at a stretch of emptiness that once was the great Plaza mall. While much of New Orleans thrived, McDonald said he saw little hope of a better future for many of his customers. ''The poor will stay poor and the middle class can never get ahead,'' he said, revealing a rare flash of anger. He paused and added a phrase I don't imagine he has used many times in his life: ''And I don't have the solution.''
SOURCE Click to view more images

Gary Rivlin is a former New York Times reporter and the author of six books, most recently ''Katrina: After the Flood,'' from which his article in this week's issue is adapted.


Sign up for their newsletter to get the best of The New York Times Magazine delivered to your inbox every week.
###
______________

Ten Years Since: A Meditation on New Orleans
We are black and alive, still, despite what the pictures say.
By Kristina Kay Robinson, The Nation
AUGUST 13, 2015 - This anniversary is a crossroads, a time to decide what to run toward and what to cast aside for a lighter burden. Ten years ago, I was a "refugee" from an American city. The consequence of that label has been a chaos of circumstances and quick decisions. The first 10 years, all a scramble to reconstruct oneself. The truth is, I am one of the lucky ones. One of the luckiest. I am home. I am sane. I am alive to speak for myself. I mourn for those lost and struggle with the gratitude and guilt of being spared. Survival is an animal instinct that moves us all toward good and bad, and I am doing my best with its weight. In these 10 years, I've learned to use this realization to heat and cool my anxiety, to forgive myself and propel my body into motion. There is so much about the last 10 years that I would rather forget, experiences I would remake. But it is not possible to go backward. There is only what is, and right now the stakes are high. New Orleans changes for good, a little bit at a time, every day. Houses in my neighborhood flip at sometimes three times their pre-Katrina "worth." For white families in the new New Orleans, the median income has grown at triple the rate of black families' income. It's no wonder many are insistent that New Orleans is back and better than ever. There are roughly 100,000 fewer black people in the metro area. Old people out; new people in. It is critical not to cede the story at its crossroads.
Raised black in New Orleans and having made it to this side of these 10 years, I remember that with living comes the sacred responsibility of recalling. New Orleans has always been a place of many peoples. The Chata (Choctaw) named the city Bulbancha, "Many Languages Spoken There," and the Ishak call it Nun Ush, "The Big Village." Many of the places and locations known to tourists and travelers worldwide, such as the Port of New Orleans, the French Market, and Congo Square, served as thoroughfares for trade and culture long before the arrival of whites. Born and raised black in New Orleans, I speak an English marked by its African and Native vocabularies and patterns of speech. I like my short adjectives repeated two and three times each. The food is good-good and the picture might be pretty-pretty-pretty. I grew up with a distinct awareness of our longstanding ties to this land and the people who originally inhabited it. New Orleans is our place, a place with a syncretic and independent culture and a multilayered relationship to the diaspora-a relationship not of theory, but of practice.
Super Sunday is one tradition of the Mardi Gras Indians in New Orleans. A gathering of nations, it is an homage to and a reiteration of the political, spiritual, and blood bonds between indigenous peoples. Occasions like this, along with St. Joseph's Night, are the times apart from Mardi Gras when certain citizens of New Orleans mask and transform themselves. Raised black in New Orleans, I learned to see the full expanse of our culture, the total expression of what it means to be transcendent, to be free, to resist. Growing up, I celebrated Tet, the Vietnamese New Year, with my schoolmates every year. Occasionally, I would attend Mass or bring flowers to the Mary Queen of Vietnam Church. Other times, I had to argue for respect in neighborhood businesses that were almost never black-owned but always black-supported. I struggled to understand where we had all come from, the histories that landed us in this place together.
My life in New Orleans has been an intersectional black experience, one that continues to teach me about the globe and the journeys of peoples across it. For me, Katrina and the 10 years that have followed are as much a story of movement as anything else. Many of us raised black in this city have had to wander elsewhere in the years since; others of us have adjusted our eyes to home's jarring new landscape. I know that there is power in an identity of group and individual survival. I call upon it daily in order to understand my body in this new place. Raised black in New Orleans, we are all looking to make a way, through memory, to the life stretching out in front of us.
The one-year anniversary of Mike Brown's murder, and of the start of the protests in Ferguson, will precede this 10th anniversary of Katrina. The chilling news of Sandra Bland's death in a Texas jail cell, and the murders in between these deaths, haunt this first decade of the storm's destruction and aftermath. The news media's coverage of Hurricane Katrina created looters of human beings. There were orders to shoot those human beings on sight. This year, we have all been inundated with the photographs and video clips of human beings suffering and dying. We have all seen them: some in choke holds, others riddled with bullets. People hanged or laid out on the concrete. This year has been the endless looping on television of human beings who look like me, rendered black and dead. Ten years since Katrina and 10 years among the undead, I recall having had my humanity interrupted, my community made fodder to a culture in which gazing upon our deaths is an act as simple as a few guilt-free clicks. These days, I share my culture with those who zoom their lenses in on me and my son-those who demand with point-and-shoots to know if we are a part of the festivities?
The Maafa is a ceremonial gathering and procession from Congo Square to the Mississippi River that has happened annually in New Orleans for the last 15 years. Attendees are asked to wear all white to honor those who came to New Orleans via the transatlantic slave trade. The procession makes several stops throughout the Quarter. One purpose of the gathering is to say: We remember. The Maafa is a day for those of African descent to show up in places where our ancestors were bought and sold. It's a day to let it be known that we have an account of what we've endured in this place. On the walk, I cannot help but reimagine the tens of thousands amassed at the Superdome, the Convention Center, those on rooftops, highways. Those people who were already dead, the bloated and defaced bodies that camera lenses could find, but help could not reach.
At the conclusion of this year's Maafa, we walked from the river through the Quarter, and a white man grabbed my friend's shoulder. Shouting with a weird, expectant grin on his face, he pressed: Hey! My girlfriend wants a picture of you. All night after this encounter, I was reminded of the memorabilia that peppers the French Quarter's souvenir shops: the postcards featuring smiling black faces at the center of sunflowers or happily eating or chopping sugarcane. Also postcards of a more sacred variety. These are the relics of universities, museums, and lay collectors, postcards with the images of black lynching victims and the mobs responsible for their murders. Lately, I think daily of the people, the families, the Americans, who waited patiently for the arrival of these postcards in the mail. The people for whom these photographs served as a form of entertainment and a way to communicate shared values. I am willing my way through the new images of black death that accost us this year. I still do not know what to do with the ones that live in my memory.
Currently, I reside in New Orleans's rapidly gentrifying Fifth Ward/Mid-City neighborhood. Navigating it mostly on foot, I am always ridden by the recollections of what was there before Katrina. All over the city are the places that no longer exist, the dimension of my childhood, adolescence, and early adulthood, the evidence of which has been mostly washed away. Lost to forever are still more human beings. Where did all the people who disappeared go? Ten years hasn't been long enough to call any of them back across land or ether. It is something to be erased-or to be photographed like a relic while you're still living.
This 10-year anniversary is a crossroads, a time for all refugee-citizens to live in the fullness of what we remember. I come from a people who have always asserted their right to assemble, to show up and be seen, to be counted as nations within a nation. Those of us who remain in New Orleans are tasked with separating the mere passage of time from ideas of progress, of back and better than ever. We are fighting the notion of death as a pathway to new and more resilient cities. We will not be the thing that bonds other humans to one another-the dead bodies to remind others to cherish their mortality. We are black and alive, still. This is the truth, despite what the pictures say.

Now is not the time to cede the story of the past 10 years, or the next.

Recalling the summer of 2005, the first memory is heat. It was a hellish August. Already there were things I would have liked to forget. The New Orleans I grew up in was a strange and dangerous and exhilarating place to be. There were traps and pitfalls and early deaths. There was also no place like it on earth, and much to look forward to. I was a senior in college when Katrina came in from the Gulf of Mexico. The levees breached and topped, and MR-GO, a channel built to shorten the route from the Gulf of Mexico to the Industrial Canal, pushed a wall of water through all that I had ever known. Human beings were left behind to face this water. Some lived. More than 1,800 died, many of them drowned. Many others have died prematurely in the months and years that followed.

Every day is a fight to make sense of the shape of my new existence. In the 10 years since, I have earned two degrees, become a mother, and buried my son's father. I have grieved, fallen in love, been heartbroken, and moved more than a dozen times. Because I was raised black in New Orleans, I was taught many tricks on how to survive-that even heartache can be cause to make pretty and celebrate. Here, despite all that has changed, the drums beat as they always have: a little something to help the children remember that we have been here a long time, and a long time ain't going nowhere. I struggle against those in my city who say that with progress must come our erasure. I don't know how long my city has for me, but every day that I remain, I am working, searching for a newer, truer meaning for the concept of forward.
______________

New York Daily News: Corrupt N.O. mayor added to post-Katrina woe
Sherryl Connelly, New York Daily News
Rivlin's book delivers a balanced and comprehensive chronicle of post-Katrina New Orleans.
NEW YORK, NY - It has often been said that what happened to New Orleans following Hurricane Katrina was a man-made disaster.
A new book identifies former Mayor Ray Nagin as one of those men.
"Katrina: After the Flood" is as harrowing as it is riveting in recounting the tale of a city too broken to fight off its predatory would-be saviors.
Gary Rivlin, formerly a New York Times reporter sent to cover the catastrophe 10 years ago, delivers a balanced and comprehensive chronicle of all those who did wrong by post-Katrina New Orleans.
Self-professed messiah Nagin was front and center in August 2005 when the hurricane pounded the Crescent City. As the floodwaters receded, corruption began seeping in.
In 2001, everyone who knew the then-45-year-old cable executive laughed out loud when he announced an unexpected run for mayor.
He won by cozying up to the old-money white guard, N'awlins royalty, while spurning any association with black political groups.
His kingmaker was Jimmy Reiss, the wealthy descendant of an old New Orleans family.

Nagin cut an impressive swath as mayor - muscled, bald and polished. He would "Ray-Ray" folks, strolling through tense situations with a line of ready patter and a practiced swagger.

But he was so aggressively ineffectual that even primary patron Reiss was ready to dump him. Then the hurricane hit, and Nagin went off the deep end.

President George W. Bush, whose failure to respond to the disaster incited a backlash, was finally blowing into town five days after Katrina. He needed the mayor to be his friend, or at least appear friendly.

Nagin enjoyed a long shower on Air Force One before showing up at the conference table wild-eyed and trembling.

Still, Bush got the picture he needed, his arm slung around Nagin's shoulder. It was the beginning of a beautiful friendship.
It lasted even as Nagin got flirty with Louis Farrakhan.

Ten days after the flood, with New Orleans still under water, the mayor persuaded a utility company CEO to whisk the Nagins off to Dallas in a private jet.

Many wealthy New Orleans residents retreated there after the storm.

Nagin was fresh from an appearance on "Oprah," where he spewed phony hysteria about Superdome atrocities. It was the beginning of a disastrous media tour.

In the Dallas airport on the return trip, he squeezed in a lovely chat with Farrakhan. The Nation of Islam leader floated the possibility that the levees had been bombed.

Rather than loudly say no, Nagin fudged things a bit. He then hurried home to have dinner with Bush.

Nagin was living his very particular - some would say peculiar - dream. Shortly after Katrina hit, Nagin feverishly told an aide that he finally knew God's plan for him: to "rebuild a new New Orleans."

In 2006, facing a reelection campaign, Nagin sought divine intervention. He opened his remarks at a Martin Luther King Day celebration, declaring that he spoke just that morning with the slain civil rights leader.

While the great Rev. King didn't come right out and say it, it seemed he wanted Nagin reelected.

Nagin then boldly declared it was time to rebuild "a chocolate New Orleans."

The crowd didn't go wild, but the media did. The story made national news. Soon there were T-shirts depicting Nagin as Willy Wonka and New Orleans as the chocolate factory, "now with 50% more nuts!"

Perhaps the city wasn't entirely blameless in all that came next. Even as the blue bloods from Uptown abandoned Nagin, New Orleans reelected him.

Flash-forward to the first anniversary. The Lower Ninth, a predominantly poor and black ward, appeared just as forlorn as it did immediately after Katrina.

Nagin bizarrely defended the lack of progress by invoking Manhattan after 9/11.

"You guys in New York can't get a hole in the ground fixed, and it's five years later," he shouted at CBS' Byron Pitts.

The remark didn't play well in front of the nation. But Nagin really had a thing about New York City Mayor Rudy Giuliani (right) and the terrorist attacks on the World Trade Center.

"We needed a Giuliani, but that wasn't Ray," one Nagin pal told the author. "He had to live with that each day, and it took its toll."

Nagin had a freebie copy of Giuliani's "Leadership," but everyone doubted he had ever cracked the cover. He pointed out, though, that the mayor of New York got to sleep in his own bed each night and only a small corner of his city had been destroyed.

Nagin took to traveling - a lot. He was gone so much, that one paper ran a Nagin parody of "Where's Waldo?" A radio talk guy took to calling him "Ray Nay-gone."

By the third Katrina anniversary, a bunker mentality ruled. For one thing, the city agency charged with tearing down damaged buildings had been raided by the FBI. The Nagin appointee who headed it, and several of her employees, landed in jail.

It was merely the first of the corruption cases that would tear through City Hall.

Nagin's wife, Seletha, and daughter, Tianna, were tucked away in a Dallas townhouse. But his sons, Jeremy and Jarin, had founded a home-improvement company.

Nagin was the major investor - and quite the booster.

He let companies like Home Depot know the city could be quite accommodating if business was sent the way of the family-owned Stone Age LLC.

It was only as a servant of the people that he turned lackadaisical. By contrast, Nagin was quite pushy when it came to personal gain.

This was a man who - just two months after the disaster - strong-armed a technology CEO into flying the Nagins first-class to Jamaica.

One there, they were the guests of another city contractor who would wind up behind bars.

Nagin was a contagion. It seemed everyone he touched broke out in handcuffs.

By 2008, when he was actually in New Orleans, it was only to say or do something horribly inappropriate. At the convention center, he joked in a speech that the real solution to the homeless encampments would be "some bus tickets . . . one way."
In 2013, Nagin became the first New Orleans mayor indicted for crimes committed in office. The one thing people used to be able to say about Nagin was, "At least he's honest."

Now, he was facing 21 charges of corruption.

On the day in 2014 when Nagin was called to testify, he strolled into the courthouse, fully expecting to "Ray-Ray" his way out of the mess. He even encouraged the prosecutor to bring it on.

"I can deal with it," the former mayor said. "We're friends."

Not so much, really.

Under tough questioning, Nagin snapped, blaming his staff for the crimes he had committed. He was busy saving the city. How could he be expected to play accountant, too?

At his sentencing, the judge brushed aside Seletha's pleas that they had lost their Dallas home and were living on food stamps.

Nagin was ordered to pay more than $500,000 in fines and sentenced to 10 years in prison.

Even then, the man was all bluster.

"Some of the stances I took after Katrina didn't sit well with some very powerful people," declared Nagin. "So now I'm paying the price for that."

He still is. Ray Nagin went to prison last September.
"Gary Rivlin's book is one of the most fact filled "real-time" account written about the disaster. The chronicling of the challenges faced by Liberty Bank's President Alden McDonald, the Wall sisters, Malik Rahim, Connie Uddo and others in overcoming Katrina obstacles provide readers a front row seat into resiliency of New Orleans and its people. "

- Vincent T. Sylvain, publisher, The New Orleans Agenda

______________

[KATRINA: 10 YEARS LATER]
What Happened to New Orleans Schools?
EBONY (August 15, 2015) - When Angela Lockley started to reconstruct her family's life

after the devastating effects of Hurricane Katrina, two big questions weighed on her mind: Where would her children go to school? What would the schools be like?
"Before the hurricane, there were concerns about buildings being up to standards and how the school system was run," says Lockley, who has experience teaching in Catholic and public schools. "After Katrina, I was nervous about those same things once the school system got back up and running."
Lockley began researching her options. One day, she saw a billboard for Cohen College Prep, a charter middle and high school, and decided to pay the institution a visit. That was then. In May, her daughter graduated as the school's salutatorian. And Lockley is dean of students at another campus in Cohen's charter network.
She is one of the faces of the new Crescent City education landscape that has seen many changes, including a switch largely to the charter model, a significant number of Black teachers fired and the loss of several thousand students due to depopulation after the storm. The change is quite unique too. Unlike most American cities, nearly all New Orleans schools employ a charter model, taxpayer-funded schools with independent governing boards. The state's Recovery School District (RSD) runs the vast majority of schools. Only six traditional district-run schools remain under the old local Orleans Parish School Board, which also operates 14 charter schools.
And despite nationwide concern over what seems to be an educational realignment with charter school principles, current signs indicate it's working in the Big Easy. The city housed the nation's lowest performing systems prior to the hurricane; now, according to the State of Public Education in New Orleans, an annual report from the Cowen Institute at Tulane University, the results have massively improved. Far fewer students are in so-called "failing schools"-from 62 percent in 2005 to 7 percent today.
"There is absolutely no doubt that according to most independent measures-high school graduation rates, standardized test performances-the schools are doing better today than they were doing 10 years ago," says National Urban League President Marc Morial, a former New Orleans mayor (1994 to 2002). "You cannot take away from the successes that have occurred, but you've also got to qualify them."
By "qualify," Morial refers to the drop in the number of students.
New Orleans schools once enrolled approximately 85,000 students and operated about 120 schools. Today, there are about 46,000 students in 82 schools. More than 90 percent of students attend charter schools, the largest percentage in the nation. Enrollment is overwhelmingly African-American, and most come from economically disadvantaged families.
Still, as more parents and residents cite greater confidence in the schools, there are lingering concerns-and in some circles even outrage-over the price at which progress might have come.
"For me, there's still the larger goal of developing a system where people feel we're all in this together," says Andre Perry, an education expert and early New Orleans charter school operator. "It was this sentiment that led to neglect of the public school system."
By most accounts, a storm had hit the school system long before Katrina. In 2005, only one other parish posted lower state test scores than Orleans. The federal government had ordered the school board's finances to be overseen by a private consulting firm. There had been nine leaders in 13 years.
Without question, students suffered. RSD superintendent Patrick Dobard, a 25-year educator and New Orleans native, has vivid memories of the school system in the 1980s and 1990s.
"There wasn't a lot of quality teaching and learning going on," he says. "Not to say that was the case in all of the schools, but I think in the overwhelming majority of the schools with the highest concentration of poverty, students were not receiving a quality education."
He remembers a high school valedictorian who repeatedly failed the state's basic skills test. Years later, he still wonders aloud, "How is that possible?"
Given how far behind New Orleans schools were, they had to move after the storm not just to reopen, Dobard says, but to urgently improve.
"Initially after Katrina, I think a lot of the reforms were done to the community and not with the community," he says. "The best interests of children, however, were always at heart. And we are now much more inclusive."
But, he adds, "I would ask anyone: If it were your child, how could you argue to wait or not go as fast and as hard as we did to change the lives of children immediately?"
Good intentions aside, the decisions to take over the schools and fire the employees, many of whom were African-American and middle-class, left deep distrust.
"There are still people who are uncomfortable with the idea that the public school system is sort of being run from Baton Rouge versus being locally run," Morial says. "The scars around the mass firing of teachers are going to be with the school district for a long time."
Alexina Medley, one of the school employees who lost her job, initially had mixed feelings about the charter school influx. Now the principal of Warren Easton Charter High School, she is more pragmatic.
"Change has to come to make things better," Medley says, "or to wake us up."
Henderson Lewis Jr., the Orleans Parish School Board superintendent selected in January, hopes to be a unifying force. His goals are to make the school district one of the nation's premiere systems and for all RSD charter schools to come "back home" to Orleans Parish.
"Citizens want the school system back in their hands," he says.
Lockley, who once worried where her children would attend school post-Katrina, now appreciates being able to take matters into her own hands on behalf of their education.
"As parents have more of a voice and more of a choice, I think those memories of the past will begin to fade away," she says. "Watching the kids excel, I think the past will be just that, and we can celebrate the successes of our children."
Read more at EBONY http://www.ebony.com/news-views/katrina-10-years-later-what-happened-to-new-orleans-schools-594#ixzz3j1P8tY3N
THE ART EXHIBIT EVERY CHILD MUST EXPERIENCE!
NEW ORLEANS (8/8/15) - Myeisha Keith, Miss SUNO 2015-2016, has been named the official host ambassador for one of the city's official Hurricane Katrina 10th anniversary commemoration events. "THE MEDIA IGNORES US: A Human Art Exhibit" will honor African American youth who have accomplished outstanding achievements since Hurricane Katrina.
Myeisha Keith
The art exhibit will explore the media's biased reporting on African American youth and how it is affecting the renewal of the Greater New Orleans community. The event will highlight African American youth who have made stellar accomplishments in business, community, sports, entertainment, the sciences, who have excelled academically, and who have overcome terminal illness.
"THE MEDIA IGNORES US: A Human Art Exhibit" will take place on August 29, 2015 at the Crescent City Boxing Club located at 3101 Erato Street, NOLA 70125.
Stories of iconic black youth exist in Greater New Orleans. Unfortunately, the local youth stories we see on television, social media, etc. are far from iconic!
A community's behavior is a direct correlation to what is fed into the psyches of its residents on a daily basis. Join us as we explore the media's biased reporting on African American youth in New Orleans.
You'll even get to meet black kids who have earned millions in scholarships, own businesses, hold national titles, have overcome terminal illnesses, etc.
For more information, please call 504-473-4602.
###
_______________________________________
Mississippi's Ohr-O'Keefe Museum of Art Katrina +10
You've Seen The Storm. Now See The Recovery
Katrina +10, an overview
*From March through Labor Day 2015, the Ohr-O'Keefe Museum of Art hosts a six-month examination of the catastrophic destruction, immediate relief, sustained recovery, shared experience and progress on the 10th anniversary of Hurricane Katrina striking south Mississippi.
* What you'll see: The centerpiece of the exhibition will be moving, multi-media exhibits that tell the story of the Katrina experience from those on the front lines: the
Sun Herald and WLOX, whose respective reporting earned Peabody, Emmy and Pulitzer awards; and Mississippi Power Co., whose crews worked tirelessly in a herculean effort that saw electricity restored, amazingly, in days after the storm; Hands on Mississippi, which represents the hundreds of thousands of volunteers in the Katrina recovery effort, and the Mississippi Department of Transportation, whose monumental feat of rebuilding our major artery (U.S. 90), and two new signature bridges (Biloxi Bay and Bay St. Louis Bay).


*Hours, admission: Monday through Saturday, 10 a.m. to 5 p.m.; Sunday 1 p.m. to 4 p.m.; adults, $10, with discounts for AAA, AARP, seniors, and military with ID; ages 6 to 17, $5; college students with ID, $5; children under 5, free. Group rates available. Call (228) 374-5547.

Katrina +10 The Commemorative Documentary and Photo Album
See and hear the stories of the recovery, from those on the front lines The Ohr-O'Keefe Museum of Art is proud to offer the commemorative photo album and DVD, "Katrina +10," to mark the 10th anniversary of Hurricane Katrina.
It's a 48-page full-color book with a DVD that features a 45-minute documentary, plus bonus features. All for $20, plus tax and postage.
You'll see dozens of pictures of the inspirational rebuilding efforts of cities along the Mississippi Gulf Coast - from Waveland to Ocean Springs and north to D'Iberville - and you'll hear firsthand accounts from Mayors and others who were on the front lines, directing the relief and recovery efforts.
You'll see the remarkable story of Marlin Miller, who sculpted the majority of the Katrina sculpture trail in Biloxi and the Mississippi Gulf Coast.
You'll see and hear the greatest speech ever given by A.J. Holloway, Biloxi's longest-serving mayor, who spoke to mayors across the country five months after Katrina.
You'll see and hear the emotional ode to the Biloxi Lighthouse, as written by singer-songwriter Steve Cason, who was working on a deckhand on the Biloxi Shrimp Tour.
And, finally, you'll see the epic story of the Croatian-Cultural Society, the group whose Slavonian Lodge is back in its proud location on Biloxi's Point Cadet, which was leveled by Katrina.
Katrina was the storm. "Katrina +10" is the recovery.

###
_______________________________________
L. Kasimu Harris Examines Post Hurricane Katrina Life in Second Solo Photography Exhibition
August 9 - October 10 @ George and Leah McKenna Museum
NEW ORLEANS - L. Kasimu Harris's second photography solo exhibition, "The 10-Year Journey:Reflections of Family, Identity and New Orleans" is his visual narrative of life following Hurricane Katrina. The exhibition will be held at the George and Leah McKenna Museum (2003 Carondelet St. New Orleans, La 70130) and runs from August 9 to October 10, 2015. The opening reception is Friday, August 21 from 6 to 9p.m., and will feature a special performance by Grammy nominated trumpeter Christian Scott aTunde Adjuah. Harris's documentation began in August 2005 when he first processed his confusion, hurt and rage in the pages of his journal, as the weary winds of Hurricane Katrina finally reached the University of Mississippi, where he was a journalism graduate student. Harris returned to New Orleans, his hometown, 45 days later and, even then, sought images beyond the destruction.

"During the months after Katrina, I saw so many haunting pictures of New Orleans, with its battered people and places. While, I thought those were important-eventually, I wanted to explore another story through words and images of perseverance," Harris said. He continued returning to New Orleans and explored his family's and the city's strides to normalcy. He examined those efforts through photographs of the displaced family reunited in New Orleans for Thanksgiving in 2006. That same year, he documented residents casting ballots in the mayoral election. His work has continued to tell stories of New Orleans in the decade since Katrina.


In 2014, Harris's first solo exhibit, "Dreams Do Come True", investigated his dreams and subconscious thoughts, garnered national and international attention. The title photograph was included in the opening credits of season four for HBO's Treme. "All Tied Up", a print featuring Malcolm Jenkins, former New Orleans Saint, was exhibited by the Reginald F. Lewis Museum in Baltimore, Maryland. Moreover, The Multi Media Museum in Moscow featured his "7th Ward Chess Club" print in its New Orleans Culture in Photographs exhibition curated by Frank Relle. This print later received an Honorable Mention in the Louisiana Contemporary exhibition at the Ogden Museum of Southern Art. Harris is also currently in both The Rising and Louisiana Contemporary at the Ogden. He was recently in the Dandy Lion (Re) Articulating Black Masculinity exhibition at the Museum of Contemporary Photography in Chicago that is now traveling to the Silvereye Center for Photography in Pittsburgh, Pennsylvania.

About L. Kasimu Harris
Harris graduated with a B.B.A. in entrepreneurship from Middle Tennessee State University and earned a M.A. in Journalism from the University of Mississippi. He furthered his studies at the Fellowship for Young Journalists at the Poynter Institute and the Oxford American Summit for Ambitious Writers. Learn more by visiting www.lkasimuharris.com
.
###
_______________________________________
Creative Alliance of New Orleans Hosts 3 Presentations on the Occasion of the 10th Anniversary of Hurricane Katrina
NEW ORLEANS - The Creative Alliance of New Orleans (CANO) announces three upcoming presentations in conjunction with the 10 Year Anniversary of Hurricane Katrina that recognize the past while looking towards the future. CANO's "The People's Murals" exhibition at the Myrtle Banks building in Central City; "The Spirit of the People of St. Bernard: Portraits and Videos" exhibition at the River House Museum in St. Bernard Parish;and the "9th Ward Improv Opera" performances at the St. Maurice Church and Andrew P. Sanchez Community Center in the Lower 9th Wardwill all take place this August.
In these creative presentations, CANO celebrates the resiliency of New Orleans as it continues to develop through the leadership of the creative community, many of whom were the first to return to the city, planting their flags despite the rising tide. Along with the entire creative community of New Orleans, CANO maintains its commitment to the future of a city that refuses to allow a natural disaster impede its progress.
"Our presentations are meant to celebrate the initiatives of our artists and neighborhoods in helping to bring our city back. The creatives and citizens of our neighborhoods have worked early and deliberately to restore the city's essential culture and environment" said Jeanne Nathan, Executive Director of the Creative Alliance of New Orleans.
"We developed all of these 10th Anniversary exhibitions and performances to showcase the talents and experiences of regional artists and citizens in under-served neighborhoods that have few or no other arts venues," said Nathan.
CANO, along with Alembic Community Development, will open a new exhibition anticipating the 10th Anniversary of Katrina, previously scheduled for August 5, at the 3rd floor Creative Space at the Myrtle Banks Building in Central City (1307 Oretha Castle Haley Boulevard) on August 15th. "The People's Murals," a massive exhibition of murals painted by hundreds of community members - many of whom had never had a paint brush in hand before - will be on exhibit and herald a donation of the murals to community facilities throughout the city. CANO invites the public to an Opening Event on August 15th at 6:00PM, with featured artists and citizens who worked on the mural, light refreshments and food. This show will continue to be on view weekdays from 9:00am-5:00pm through August and September and for special events on weekends.

CANO's second presentation will open on August 26th at the River House at Crevasse 22 in St. Bernard Parish (8122 Saro Lane, Poydras, Louisiana) in partnership with the site's owners, the Torres I Burns Trust. The new exhibition, "The Spirit of the People of St. Bernard: Portraits and Videos" will celebrate the people of St. Bernard, including the "Islenos," who trace their lineage back to the original settlers from the Canary Islands, to people who currently live off the land, farming, hunting, and fishing; working in the energy industries; or who help shape the public and private sectors of the Parish. The exhibition will include portraits by noted artists Jonathan Traviesa, Monique Verdin, Blake Boyd, and New Orleans fine art photographers Keith Calhoun and Chandra McCormick, who represented the U.S. at the Venice Biennale 2015.
The opening of the new exhibition will be part of a parish-wide "open house" organized on the occasion of the 10th Anniversary of Hurricane Katrina and will take place as a reception on August 26th from 4:00-7:00 pm. The show will continue to be open through September.
"From the first day we opened the sculpture garden in October of last year, we have had wonderful experiences welcoming people who were delighted to learn about a part of this region they had not experienced before," said Sidney Torres of the Torres I Burns Trust which owns the site of the Crevasse 22 Sculpture Garden and River House Museum.
"It has been especially pleasing for us to enjoy with them the beauty of the landscape, our new sculpture garden, and our new River House museum," said Torres.
"We want to use this opportunity to make the world aware of St. Bernard's recovery from one of the worst natural disasters to strike an American metropolitan area, from showcasing the critical facilities and infrastructure that were rebuilt with federal tax dollars, to celebrating our unique Islenos heritage and culture, to highlighting our parish's place in the local art scene," said Mike Bayham, Chairman of St. Bernard Parish Katrina Commemoration Committee.
On August 27th and 28th, CANO will be presenting new performances of the "9th Ward Improv Opera," a mixed-media presentation that expresses the struggle of 9th Ward citizens to rebuild and return home after Hurricane Katrina's floods decimated their once close-knit community. The story is brought to life through spoken word, musical, dance, and visual arts that include creative content developed and presented by citizens of the Lower 9th Ward and New Orleans-based performers. Co-producing the Opera are Jeanne Nathan and Chuck Perkins, with dance direction by Monique Moss, and musical direction by David Torkanowsky. Performers include vocalist Angelika Joseph, and musicians Kidd Jordan, Geoff Clapp, Khari Lee, Troy Sawyer and Barry Stevenson. Key community participants include Kim Ford, Vanessa Gueringer, John Koeferl, and Calvin Alexander.
The Opera, first presented as a public rehearsal in January, will be presented at 7:00 pm on Thursday, August 27th at the St. Maurice Church in the Lower 9th Ward (605 St. Maurice Avenue). General admission is $15 per person, and specially priced tickets are also available for a cast after-party. A special second performance with expanded community participation is also scheduled for Friday, August 28th at the Andrew P. Sanchez Community Center(1616 Caffin Avenue) in the Lower 9th Ward at 7:00 pm, as part of the Lower 9 Resilience Festival.

"We are delighted to make the St. Maurice Church available to CANO again for the 9th Ward Improv Opera. It is a beautiful venue for such a production, offering an historic background where people from the area came to practice their faith for generations," said Chris Jones, owner and manager of the property.

"It is a wonderful opportunity for survivors to tell our own story and listen to the truths of our neighbors, some for the first time, in combination with the narration, music, and dance of the 9th Ward Improv Opera. This production is fulfilling in a way that words alone cannot explain. I really look forward to the upcoming presentations. I know we will hear of the courage and strength that our neighbors face as we continue to become whole again," said Kim Ford, community advocate and Executive Director of the Lower 9 Resilience Festival.

About Creative Alliance of New Orleans (CANO)

Founded in 2008 by Nathan and a group of artists and art supporters, the Creative Alliance of New Orleans has the mission of providing training, education, and information for creative artists, cultural producers, and the community in order to protect our cultural legacy and to promote the revitalization of the city as a cultural and economic center.


###
_______________________________________
lowernine.org Launches A Different Kind of Campaign TODAY Leading Up To 10K Anniversary
NEW ORLEANS - In the weeks leading up to the 10-Year anniversary of Hurricane Katrina, New Orleans home rebuilding nonprofit lowernine.org will spearhead a unique nationwide campaign to raise $50,000 via over seventy ambassadors representing every state in the union. This campaign will provide much-needed support for the continuing effort to rebuild one of the hardest-hit, slowest-recovering communities in the Gulf Coast region.

Dubbed the #50StatesCampaign, the project will reach its goal of $50,000 by the anniversary on August 29, 2015. Each state's ambassador (most of them past volunteers) will lead efforts in their local area to raise at least $1,000, with individual campaigns fueled by their own creativity and innovation. Pennsylvania representative and past long-term volunteer Greg Ernst, for example, is running a #50StatesofGregcampaign, complete with sponsored ice cream scooping, and a 10K run. lowernine.org relies on the support of visiting volunteers from around the world (30 countries to date) local supporters, and a small team of dedicated staff. Funds raised in this campaign will help us bring more families home.



In time for the anniversary,lowernine.org will be completing homes for Errol and Esther Joseph and George Brooks - two households that have been waiting a decade to get back into their homes, and will be celebrating with us. Help us tell this amazing story!


To date, lowernine.org has fully rebuilt seventy-five homes, and completed smaller repair and renovation projects on hundreds more, bringing home more Lower Ninth Ward families than any other single organization. However, as of 2014, population return is only 34% - lagging far behind the rest of the City of New Orleans, whose population return is nearly 90%. In the spring of 2014, almost nine years after the levee breaches and flooding, residents received notices from the City that read "The City of New Orleans will soon begin repairing Katrina-damaged roads and infrastucture in your neighborhood." The FEMA closeout date for the storm is 2025. Conservative estimates have the rebuilding of the neighborhood taking at least another decade.

To learn more about the #50StatesCampaign, visit the lowernine.org website. To learn more about your local ambassador's efforts, contact Laura Paul for the ambassador nearest you. Open worksites are available for photos and filming, and interviews with staff, volunteers, and some clients can also be arranged. We look forward to hearing from you!


###
_______________________________________
Cutting Edge's music business conference commemorates Katrina 10
The Post Katrina Years: Ten Years of Music Survival and Progress
NEW ORLEANS -
Cutting Edge CE conference and events is pleased to announce its programming for its 23rd Annual Cutting Edge CE (formerly the Cutting Edge Music Business Conference) which takes place August 27-29, 2015 at the Downtown Marriott at the Convention Center in the New Orleans' Warehouse District. Ten (10) years ago Hurricane Katrina devastated the city and its cultural assets. Cutting Edge's Educators Forum and Roots Music Gathering will commemorate "The Post Katrina Years: Ten Years of Music Survival and Progress" - Ten years of the most exciting music in a generation.
Started in 1993 as a conference dedicated to educating musicians and music professionals about the latest trends in the music industry, it has evolved into entertainment workshops covering Cutting Edge Business Sessions, Cutting Edge Entertainment Law Seminar, and Cutting Edge Film Workshop. The seminar topics include new trends and hot topics in music, film and interactive contracts including; Publishing, Copyrights and Trademark Update and other visual media (TV, Video games, Internet, Advertising, etc.). Educators will discuss the growth of Digital Media and Distant Learning programs in Post Katrina education.
Gerri Hobdy, who served as a top administrator for Baton Rouge Area Foundation will lead
Cutting Edge's Roots Music Gathering panel in highlighting the post-Katrina fundraising efforts of Jazz at Lincoln Center and New Orleans' native Wynton Marsalis, for producing the Higher Ground Hurricane Relief Benefit Concert & CD held on September 17, 2005. Following Katrina, Hobdy was responsible for the distribution of Lincoln Center's Higher Ground Fund that assisted over 200 musicians displaced by the Hurricanes and numerous music service organizations.
Organized by Wynton Marsalis, the Jazz at Lincoln Center concert included a number of national performers - Diana Krall, Bette Midler, Norah Jones, Paul Simon, James Taylor, Dianne Reeves, Herbie Hancock and more as well as Louisiana artists such as Aaron & Art Nevils, Terence Blanchard, Buckwheat Zydeco, Irvin Mayfield, Allen Toussaint, Herlin Riley, Don Vappie, Victor Goins, Reginald Veal, Idris Muhamad; The Marsalis Family, Jason, Delfeayo, and Ellis Marsalis, and The Jordan Family; Marlon, Kent, Rachel, and Stephanie Jordan among others. Presented by NPR Music, WBGO Jazz 88 in Newark, N.J., and Jazz from Lincoln Center, the concert aired nationally on PBS with all proceeds going to aid victims of Katrina.

The conference opens with its annual "Guitar Summit Jam Session" presented by
T-Watt Amplifiers - Cutting Edge's NewWork Showcase
welcoming event on Wednesday, August 26, 2015 at 7:00 p.m. at the Little Gem Saloon, 445 South Rampart Street @ Poydras.
On Thursday, August 27th at 6:30 pm at the House of Blues Parish Room, during an evening jam session and reception the conference will present Harris Rea, founder of Louisiana Red Hot Records (LRHR) with its "Lifetime Achievement Award." Headquartered in New Orleans, LRHR has released over 200 albums of the hottest Blues, Jazz, R&B, Gospel, Funk, Zydeco, Cajun and Rock, and is a leader among Southern independent labels in marketing and worldwide distribution. LRHR list of artists have included Glen David Andrews, Chubby Carrier, Dumpstaphunk, Corey Henry, Marlon Jordan, Colin Lake, Kevin Sekhani, Honey Island Swamp Band, and countless others. Having reemerged from the near-total destruction of its facilities by Hurricane Katrina, it is the only label in the Deep South partnered with Entertainment One, the world's #1 independent distributor for music and video.
Cutting Edge will also recognize the innovation of the fan-funded, volunteer-run Threadhead Records. Threadhead Records has been a way for Louisiana-based musicians to continue to produce their music and, in return, gives their fans the music they love to hear.
Cutting Edge Entertainment Law Seminar
- Will explore the art of "Making a Deal"
Strategies, Tactics and Winning Techniques. Panel sessions will include topics on entertainment litigation, copyrights, trademarks and transactional law. Film and Interactive sessions on Reality TV and Making A Film Deal will link the Entertainment Law and the Film and Interactive Workshop.
http://www.cuttingedgenola.com/program
Keynote speakers include
Buddy Patrick, President and Founder of Windy Hill Pictures, co-executive producer on Lee Daniels' film, The Butler; CEO of Septien Entertainment Group Linda Septien, the foremost authority on vocal technique and vocal branding who's alumni include Jessica Simpson, Demi Lovato, Selena Gomez, Kacey Musgraves, and Beyonce Knowles among others; and Entertainment Attorney Jay Rosenthal, Esq., Mitchell, Silberberg & Knupp.
Other conference speakers include; The Honorable Nadine M. Ramsey, New Orleans City Councilmember and Retired Judge for Orleans Parish Civil District Court; Buddy Patrick, President and Founder of Windy Hill Pictures ; Todd Brabec, Esq., former Executive Vice President and Worldwide Director of Membership for ASCAP; Jeffery Brabec, Vice President of Business Affairs for BMG Chrysalis; Brian D. Caplan, Esq., co-vice-chair of the Litigation Division of the American Bar Association Forum on Entertainment and Sports Industries; Darryl Cohen, Esq., former Chairman of the Daytime Emmy Awards; Lee Dannay, Head of A&R, Thirty Tigers; Allen E. Frederic III, Esq., co-executive producer on Lee Daniels' film, The Butler; Sabrina Ment, Esq., an entertainment attorney with LaPolt Law, P.C.; Attorney Scott Keniley, Senior Partner at Keniley-Kumar, LLC, a Business, Entertainment & Litigation Law Firm; Michelle Lamont, president of Lamont PR & Creative; Emmanuel Legrand, a Washington, DC-based freelance journalist; Olga Wilhelmine Munding, recording artist, filmmaker, actress; and Ralph Murphy, songwriter and publisher;
Vernon P. Thomas, Esq., Terrel Broussard, Esq., Allen Fredric, Esq., and others. These sessions are open to all registered participants.
Cutting Edge has selected more than 110 bands for its tradition music NewWorks Showcase which takes place throughout the conference from Thursday through Saturday beginning each evening at various locations including; House of Blues, Little Gem Saloon, Sweet Lorraine's Jazz Club, Bamboula's, Howlin' Wolf, and the Louisiana Music Factory.
Partnering with the Cutting Edge CE for a special indoors Mid-day Katrina @ 10 Music Showcase on Saturday, August 29th will be the New Orleans South Africa Connection's
(NOSACONN) Arts Music Pm Afterschool program under the leadership of its founder Damon Batiste. NOSACONN will provide musical showcases in highlighting the legendary Russell Batiste and Friends (former drummer with the Funky Meters) of the famed Batiste family and Afterschool program participants from L.B. Landry-O.P. Walker High School. NOSACONN Arts Music Pm Afterschool program is funded by 21stCentury to enhance literacy, numeracy and cultural enrichment (www.nosaconn.com
). Its mission is to link worlds together that are worlds apart by building enduring intercultural connections through the arts, entertainment, education and economic development.
Music Business Sessions
- Cutting Edge will host recording executives, music licensing experts, producers, booking agents, managers, music supervisors and publishers. Panels include information on getting your music in films, management, all-in-one producers, songwriting, using radio to brand your music, getting a million fans in social media, booking and touring.
Film Premiere - "One Note at a Time,"
documentary by Renee Edwards, British Filmmaker with New Orleans roots, as she explodes the health care crisis for New Orleans musicians in Post-Katrina New Orleans and how the New Orleans Musician Clinic
Please visit
www.cuttingedgenola.com
to learn more.
###
_______________________________________
Katrina Real Time Reflections
Editor's Note: Between now and the 10th anniversary of hurricane Katrina, The New Orleans Agenda will periodically re-publish real time reflections of editions originally ran in its newsletter following the devastation of hurricane Katrina and efforts to rebuild the City of New Orleans and the Gulf Coast region.
JazzTimes' Bill Milkowski on the Higher Ground Hurricane Relief Benefit
Bill Milkowski, JazzTimes Magazine
The Jordan Family at the Higher Ground benefit; Featuring Marlon on trumpet, Kent on flute, Rachel on violin and Stephanie Jordan on vocals.
"Singer Stephanie Jordan, a standout here, was the real discovery of the evening. Her haunting rendition of this bittersweet ode associated with Shirley Horn was delivered with uncanny poise and a depth of understated soul that mesmerized the crowd and registered to the back rows. Singing with a clarity of diction that recalled Nat "King" Cole, she offered an uplifting message of hope in her heartfelt reading." - Bill Milkowski
JAZZTIMES (September 19, 2005) - Nearly an hour after all the wild cheering had died down and the last enthralled $1,000-a-seat ticket holder had left the building, a small bunch of musicians, assorted stragglers and hangers-on still caught up in the festive spirit of this all-star gala kept the party going strong. They convened offstage in one corner, shouting and carrying on, waving white handkerchiefs and singing bits of "Little Liza Jane" and "Feets Can't Fail Me Now" as drummers Herlin Riley and Ali Jackson kept a second-line groove going on bass drum and snare, respectively. Trombonist Wycliffe Gordon lit up the adrenalized mob with a few raucous blasts from his horn while others joined in on anything that made noise. They clapped hands, slapped knees, stomped their feet on the stage, shook tambourines, banged on cowbells and beat on the side of an upright bass case as dancers whirled around inside the eye of this percussive hurricane. One young man who danced himself into a good-foot trance yelled out to no one in particular, "You feel that spirit? You can't stop that!"
The whole spontaneous, primal scene brought me back to similar Saturday-night rituals in New Orleans at the old Glass House Uptown with the original Dirty Dozen Brass Band or at Trombone Shorty's in Treme with the Rebirth Brass Band. It was a fitting close to a most memorable evening.
Higher Ground Hurricane Relief Benefit Concert [LIVE]
This Higher Ground Hurricane Relief Benefit, organized to aid the displaced musicians, artists and residents of New Orleans in the aftermath of Hurricane Katrina, began on an epic note. Instead of kicking off this nationally televised benefit with bells and whistles and big smiles for the viewing audience at home, they played it in strictly dramatic fashion, as if to underscore the gravity of the situation down in the flooded Crescent City. New Orleans' favorite son Wynton Marsalis led his gang of musicians from the Lincoln Center Jazz Orchestra into the grand Rose Theater from stage left, slowly emerging from an eerie blue-lit haze in a kind of haunting processional. Their somber chants about "water's rising" were punctuated by dramatic, choreographed foot stomps as they slowly made their way to the bandstand and kicked off the show with a stirring, blues-inflected "Ain' No."

Continuing in a spiritual vein, Rene Fleming lent her soaring operatic soprano to a reverent rendition of "Amazing Grace," accompanied only by violinist Mark O'Connor, a bluegrass fiddler with a classical pedigree. Next up was the wonderful gospel singer Shirley Caesar, who might've become a mainstream superstar if she had ever crossed over into secular material as Aretha Franklin did decades ago. Her earth-shaking voice and sanctified fervor on "You're Next for a Miracle" and "He's Working It Out for You" galvanized the Rose Theater crowd as it offered healing to everyone in attendance.

In his role as host of the proceedings, actor Laurence Fishburne, the powerful and menacing Morpheus from "The Matrix," provided several fascinating and little known historical facts throughout the evening about the "savory, spicy cultural gumbo" that is New Orleans and its influence on the rest of the country the world. As a resident of the Crescent City himself (he cited an address on Dauphine Street in the French Quarter), Fishburne had the requisite street credibility to yell from his podium like a Pentacostal preacher addressing his flock: "I'm here to say raise it up! Lift it up! Somebody say yeah you right!" Fishburne also ran down a litany of the famous novelists, poets and playwrights who were either born in New Orleans, came of age there or had deep connections to the place. The eloquent testimonies that he recited from literary giants like Mark Twain, Tennessee Williams and Henry Miller to modern day chroniclers of the Crescent City like Roy Blount further illustrated the spell that this enchanting metropolis below sea level has cast on visitors from Napolean's time to the present.

In celebrating the diversity of musical expression that has always been a part New Orleans culture, the show shifted from the church to street with brothers Aaron and Art Neville leading a small aggregation of LCJO regulars through an upbeat rendition of Professor Longhair's "Mardi Gras in New Orleans." Frontman Aaron whipped out a white handkerchief on that hometown anthem and showed the audience just how they do it on Fat Tuesday in his Uptown neighborhood. Another aspect of Louisiana party music was represented by Buckwheat Zydeco, who appeared alongside Paul Simon on "That Was Your Mother" (from Simon's 1986 Graceland album) and also lit up the audience with his own infectious zydeco ditty "I'm Gonna Love You Anyway."

Wynton and a small assemblage from his LCJO crew represented the spirit of Louis Armstrong with a rousing rendition of "Dippermouth Blues" while another New Orleans native, trumpeter Terence Blanchard, turned in a contemplative, elegiac piece in "Over There." Trumpeter Irvin Mayfield, another cultural ambassador of New Orleans, delivered a very moving rendition of "Just a Closer Walk With Thee," accompanied only by pianist Damien Sneed. Starting out with a lot in reserve, Mayfield slowly built to passionate high-note peaks, culminating in one of his furious "Flight of the Bumblebee" barrages of notes that showcase his remarkable circular breathing technique on the trumpet. Mayfield prefaced the song by explaining how it was the first tune that he ever played in public (in church) and he went on to dedicate it to his father, Irvin Mayfield, Sr., who is still missing down in New Orleans.

Wynton united with his brothers Delfaeyo and Jason Marsalis, along with the proud patriarch of the family, pianist Ellis Marsalis, for an uptempo bop-flavored offering in "Twelve's It." Another renowned New Orleans family, the Jordans, escaped Katrina, dispersed to different cities and reunited at this Higher Ground benefit. Featuring Marlon on trumpet, Kent on flute, Rachel on violin and Stephanie on vocals accompanied by LCJO members Ali Jackson on drums, Carlos Henriquez on bass and Dan Nimmer, the children of New Orleans tenor sax titan and educator Kidd Jordan delighted the Rose Theater crowd with an affecting rendition of "Here's to Life." Singer Stephanie Jordan, a standout here, was the real discovery of the evening. Her haunting rendition of this bittersweet ode associated with Shirley Horn was delivered with uncanny poise and a depth of understated soul that mesmerized the crowd and registered to the back rows. Singing with a clarity of diction that recalled Nat "King" Cole, she offered an uplifting message of hope in her heartfelt reading.

The "Spanish tinge" that Jellyroll Morton pointed to as a fundamental element in New Orleans music was represented by the Lincoln Center Afro-Jazz Orchestra led by pianist Arturo O'Farrill, the son of Latin jazz legend Chico O'Farrill. With guest soloist Paquito D'Rivera on clarinet, they ran through a spirited rendition of Chico O'Farrill's "Havana Blues," with Paquito playfully dropping in quotes from Dizzy Gillespie's "Salt Peanuts" along the way. Pianist Robert Marcus further conjured up the jaunty spirit of Jellyroll with his rousing solo rendition of Morton's "New Orleans Blues."

Tenor saxophonist Joe Lovano, accompanied by a regal rhythm section of bassist Reginald Veal and New Orleans drummer Idris Muhammad, turned in a strong performance on "Message to Blackwell," his tribute to the late, great New Orleans drummer Ed Blackwell. Veal and Muhammad also accompanied jazz heavyweight Herbie Hancock on a stirring piano trio rendition of his "Eye of the Hurricane" and McCoy Tyner summoned up his signature pianistic thunder on "Trane Like," with Al Foster on drums and Charnett Moffett on bass.

Diana Krall delivered an appropriately laidback rendition of "Basin Street," accompanied by Cyrus Chestnut on piano together with a small ensemble featuring Wynton on trumpet, Don Vappie on guitar and Victor Goines on clarinet. Her relaxed, behind the beat phrasing and loose scatting perfectly fit the mood of that lazy Crescent City anthem.

On the pop end of the spectrum, James Taylor performed an affecting ballad, "Never Die Young," accompanying himself on acoustic guitar, while Norah Jones' solo take on Randy Newman's thoughtful ballad "I Think It's Gonna Rain Today" was simultaneously calming and powerful. Elvis Costello joined with pianist Allen Toussaint on the legendary New Orleans songwriter's "Freedom for the Stallion" and consummate pro Bette Midler brought smiles with her ebullient reading of "Is That All There Is," backed by a large ensemble conducted by Don Sebesky.

One of the emotional highpoints of the evening came with Abbey Lincoln's raw, cathartic take of "For All We Know," backed by drummer Ali Jackson, bassist Veal and pianist Marc Cary. Toward the end of that melancholy song, Lincoln followed her own dramatic instincts by calling off Cary on mike. "Let me have it! Marc, let me have it," she insisted, before launching into an a cappella climax that sent shivers up our collective spine.

Pianist Peter Cincotti revealed some authentic N'awlins-styled ivory tickling on "Bring Back New Orleans," a hopeful new anthem he composed in the aftermath of Katrina's devastation of the Crescent City. Jon Hendricks contributed a lovely bossa nova in "This Love of Mine" and a politically-tinged rap about hypocrisy in government and religion on "Tell Me The Truth." Other stinging political messages were delivered by celebrities Bill Cosby, Harry Belafonte and Danny Glover, who pulled no punches in aiming their pointed indictments directly at the Bush Administration

Mississippi native Cassandra Wilson performed a gorgeous, prayerful rendition of Duke Ellington's spiritual, "Come Sunday," accompanied by the full LCJO. Wynton's septet then summed up the evening with a funereal "Death Of Jazz" that erupted into a joyous parade number -- a traditional New Orleans way of both honoring the dead and rejoicing for them. Marsalis led a contingent of alto saxophonist Wessell Anderson, trombonist Wycliffe Gordon, clarinetist Victor Goines, bass drummer Herlin Riley, snare drummer Ali Jackson and banjoist Don Vappie through the crowd, marching parade band style as a crew of second-liners followed close behind, waving their white handkerchiefs and getting down like it was Mardi Gras day. Even Cassandra Wilson and Laurence Fishburne got into the action as the line of musicians and dancers made its way up into the second tier and around the expanse of Rose Theater before returning to the stage to officially bring the proceedings to a close.

But it didn't end there. Long after the TV cameras had shut off and Rose Theater had emptied, the music (and spirit) of New Orleans played on.

This Higher Ground concert, seen nationally on PBS affiliates around the country, was also simultaneously broadcast on WBGO Jazz 88.3 FM and WNYC, New York Public Radio 93.9 FM, in the New York City area, and internationally via National Public Radio Worldwide. XM Satellite Radio carried concert live on its network from coast to coast on channel 70, the Real Jazz channel. The concert was also streamed live on www.npr.org, www.wbgo.org, and www.xmradio.com.
NPR: Organized by Wynton Marsalis and graced by a bevy of outstanding performers - Norah Jones, Paul Simon, Elvis Costello, James Taylor, Dianne Reeves, Robin Williams and Bill Cosby, to name but a few - the "Higher Ground" concert held Saturday at New York's Rose Theater put the full force of many of America's most talented performers behind hurricane relief.
The concert was presented by NPR Music, WBGO Jazz 88 in Newark, N.J., and Jazz from Lincoln Center. The benefit also included an auction, with all proceeds going to aid victims of Katrina.
Laurence Fishburne hosted the five-hour extravaganza. NPR's Korva Coleman and WBGO's Gary Walker anchored the radio broadcast with special guest commenator Nick Spitzer, a New Orleans resident and host of American Routes. PBS televised the event with Performance Today host Fred Child.

Urban League Conference to Bring Together Experts to Examine
the State of Black New Orleans 10 Years Post-Katrina



The Urban League of Greater New Orleans (ULGNO) will host a conference to commemorate the 10th anniversary of Hurricane Katrina in New Orleans. The theme of the conference "RISE: Katrina 10", symbolizes continual growth in our city's re-emergence.

The events will bring together a cross-section of community members, civic, industry, and national leaders.

For additional information on gala tables and conference sponsorship, call 504.620.2332 or contact cwashington@urbanleagueneworleans.org.


-----------------------------------------------------------------------------
Baton Rouge's Greenwell Springs Regional Library 10th Year Hurricane Katrina Celebration
Three Part Series: Katrina Voices
KATRINA QUILT
* Contribute a photo or quote to the 192 piece
Katrina Community Quilt
Series II: June, July, and August
WALKING TOURS
* Visit exhibits expressing tragedy and triumph
* View photographs captured by award winning Louisiana photo journalists:
Thomas Neff (Baton Rouge)
A.J. Sisco (New Orleans)
James Terry (Baton Rouge)
* Powerful exhibits chronicling before and after of the seven
parishes most heavily impacted by Katrina's path
Visitors may journal on the:
* Katrina Wall of Tweets and Memories
* The Katrina Book of Memories
Series III: Saturday, August 29, 2015
11 AM - 1 PM
Panel Discussion, Guest Speaker & Unveiling of Quilt
*Panelist:
Jane Parker, Thomas Neff, Audrey Ferguson and Leroy Montreuil
Keynote Speaker:
Dr. Cheryl Taylor, Chair SUBR Graduate School Nursing Program
Commissioner, Katrina National Justice Hearing (2006)
**Reception to follow**
Enjoy the musical performances by:
The Magnolia Baptist Church Choir, J. Bertell Davis, Pastor
14 year-old guitarist and vocalist Destiny Manzella
Audrey Ferguson and The Gospel Voices of Distinction
Location:
Greenwell Springs Road Regional Library
11300 Greenwell Springs Rd.
Baton Rouge, LA 70814
(225) 274-4450
###
_______________________________________
Georgia Johnson of New Orleans with her great-granddaughter, Syanya Hall, 7, at Johnson's house on Jourdan Avenue, next to the Industrial Canal, as volunteers from Morningside Presbyterian Church in Atlanta paint her house throught Project Homecoming. Johnson hopes to be back in her home before the 10th anniversary of Hurricane Katrina in August.
By
NEW ORLEANS (6/28/15) - Just in time for the 10th anniversary of Hurricane Katrina in August, Lower Ninth Ward resident Georgia Johnson will return to her home adjacent to the Industrial Canal in New Orleans, thanks to
Project Homecoming
.
Project Homecoming is an organization formed after the storm through a Presbyterian Disaster Relief and South Louisiana Presbytery partnership that continues to serve New Orleanians.
Johnson's earlier hopes of returning home were dashed last year when the house caved in during renovations due to termite damage and structural issues.
Duncan Cheney, Project Homecoming operations director, said his organization gutted Johnson's house earlier this year and renovation started over. Move-in is expected within weeks.
"Ten years is a very, very long time," Johnson said. "But Duncan kept telling me, 'Just be patient, Ms. Georgia.' "
The 150 year-old home on Jourdan Street with its high ceilings and updated interior sports a fresh green exterior, the color Johnson chose. Cheney said the original pier and beam foundation was repaired, energy efficient systems added, and the house proofed for termite and moisture damage. . .
Click for full story on NOLA.com
www.ProjectHomecoming.net
###
_______________________________________
By
NEW ORLEANS (6/27/15) - Eric Waters should not be living in Atlanta. That's what I keep thinking as I look around the skeleton of his house on North Rocheblave Street.

"There's not much in Atlanta to take pictures of," Waters says. "I can take more photographs during an hour in the French Quarter than I can take in nine months in Atlanta."

The renowned photographer and cultural documentarian belongs here, snapping pictures of Mardi Gras Indians, social aid and pleasure clubs, and jazz musicians -- capturing the heartbeat of the city.

One of his best-known photographs is of Oliver "Squirt Man" Hunter, high above the crowd, doing the splits during a Super Sunday parade. Waters caught him at exactly the right moment. If you watched the HBO show "Treme," you've seen the photo. It was one of the images featured in the opening every week.

"After all this time, I remember the aperture setting and shutter speed I used," he says, when I mention that picture.

Waters was the only artist allowed to take photographs at the funeral of Donald Harrison Sr., founder of the Guardians of the Flame Mardi Gras Indian gang.

"I was blessed to be part of something so seminal," he says.

He still manages to shoot Super Sunday, Jazz Fest, second-line parades and jazz funerals, even though he lives 600 miles away. He and New Orleans have had a kind of commuter marriage since Hurricane Katrina...
Eric Waters: Rebuilding, One Image At A Time
"My story is not unique," Waters says.

When the levees failed after Hurricane Katrina and floodwaters inundated the 7th Ward, the family home was left in ruins, like so many others. Road Home paid him around $135,000 to repair it, but a contractor made off with his checks, leaving the work undone.

"I made the mistake of trusting someone," Waters says...



Click here for the full story from NOLA.com.

See more images of Eric Waters' work:
Clarinets - A New Orleans Metaphor
THE FEAR OF WATER
It's been ten years since Hurricane Katrina, and one New Orleanian, forced out by broken levees and rising water, still longs for home.
by Sandra McCollum (originally published in The New Orleans Agenda on 9/29/14)
Sandra A. McCollum
NEW ORLEANS (6/20/15) - As I drove down the flooded street looking for Momma, suddenly, Chili, my four-pound Pomeranian, jumped out of the car window. I couldn't see him in the dimly lit street. I opened the door on the driver's side and put my hand in the water moving it back and forth trying to feel for him and rescue him from the murky water. I called out to him, "Chili". Then, I awakened. It was only a dream. Since the storm, I dream repeatedly of being in water trapped in an abyss of a deafening absence of sound, amidst terrifying roof tops hanging precariously in trees. I am smothering in a cubist landscape of shattered, formerly valuable belongings.

Before our storm, Momma told me of a bad storm she experienced as a child. She was with her grandmother Cecelia whom she described as a tiny woman not much taller than she at the time. The dining room had a large table high enough for them to sit on foot stools underneath it. At night when gentlemen callers came to court Aunt Te and Aunt Etta, she and her grandmother would sit underneath the dining room table in the dark and spy upon the unsuspecting suitors in the living room.

On the night of the storm, she said she and her grandmother sat on stools underneath the dining room table as the storm whistled and blew around them. The house sat upon piers and was lifted by the wind. It shifted to the left and groaned; and they could feel themselves sliding when suddenly the wind changed directions and righted the house directly back atop the brick piers.

That didn't happen to us. No winds of providence blew us back. Our world of the familiar is but an ephemeral memory. We have not been able to right ourselves since. Life is in a foreign land with strange people whose rhythm does not match mine. I am a colorful anachronism alone in a colorless world of the ordinary. In the dark, the ghosts of my ancestors whisper to me in ancient voices. "Come home," they say.

After our storm, man's shoddy workmanship unleashed massive tons of water that killed and disrupted the lives of thousands of us. It gagged my mother's naturally loquacious and enthusiastic spirit until she was completely silent; except at night when we were all asleep, she awakened us with terrifying shouts of, NEW ORLEANS! She drowned in the sorrow of losing her place in the world. Just as she reached the denouement of her life story, an unforeseen climax turned it into an insurmountable cliff hanger of indifference and malevolence by the powerful. It was the water that killed my mother. It broke her heart.

Over time, the festering legacy of germs and virulent bacteria left in the storm's wake killed my brother. Chili died on the road from New Orleans to Houston and Chicago still pining for his own grassy yard.

Nine years later, the Crescent City is glistening in new paint and new people. The porch lights are on. The key still fits the lock. I open the door and the aromas and memories of the past titillate me with joy. I am gorged with food and adoring friends. Yet, the dark side of me is still wounded.

In my dreams, I am haunted by the scenes of 2005. I become one with the gray chalky world of Katrina's aftermath. An ashy film covers the trees, the bushes, the houses and the sounds. I strain to hear the melodious cacophony of the known world. Where are the birds? Where are the barking dogs and the children playing in the street? Gone are the drum beats and blowing horns which musically propel the undulating second liners as they dance behind a dead stranger easing his other worldly journey.

Oh New Orleans! How I long for your arms to enfold me.

How can I explain to my ancestors why I live in exile?

How can I go home when I fear the water?

Sandra McCollum is a part of the Hurricane Katrina New Orleans Diaspora. She lives in Chicago, Ill. Despite the fear of water, New Orleans will always be her home. She may be reached via email at sandraannmccollum@yahoo.com



###
_______________________________________
Second Line Home
New Orleans Poems
Second Line Home
New Orleans Poems
Mona Lisa Saloy
$16.95 pb 9781612481005
$9.99 eBook 9781612481012
128 pages, February 2014
Distribution: Amazon, Baker & Taylor, iTunes, Kobo, Nook
ABOUT THE BOOK
In this celebration of life in death, Mona Lisa Saloy captures the solemn grief, ongoing struggle, and joyous processions of New Orleans after the devastation left by Hurricane Katrina. She knows the music of the neighborhood spoken and sung in affirmation of what is genuine and hopeful, as well as the despair of destruction that nature and politics heaped upon The Crescent City. Saloy's details of down-home activities and use of local expressions convey the many cultures and voices of this unique city. In this ode to New Orleans there is joy and hope, and a passionate call to join the resilient Second Line.
In
Second Line Home, poet Mona Lisa Saloy captures the spirit and cadence of New Orleans. The book is at once a haunting poetic narrative of the horror of Hurricane Katrina and an uplifting, healing song of personal and collective resilience. Saloy tells of muck, stink, doors swollen with water, despair, and bottled-up hurt, while finding hope, sustenance, and solace in familial love, spirituality, and the Creole cultural traditions that nurtured her. Saloy's artistry is particularly evident in her use of metaphors: "Broke his heart in half like a walnut split down the middle." And she seasons her aesthetic with Creole vernacularisms such as hucklebucks (frozen drinks) and meliton (mirliton). And naturally, there is the inevitable remix of pulsating music for which the city is famous: Johnny Adams, Fats Domino, and Alan Toussaint. This is a collection of poems that must be read!
-Tony Bolden
ABOUT THE AUTHOR
Red Beans & Ricely Yours
Author, folklorist, essayist, and poet, Dr. Mona Lisa Saloy is professor of English at Dillard University. She previously published Red Beans & Ricely Yours

, which won the 2005 T. S. Eliot Prize and the PEN/Oakland Josephine Miles Prize in 2006. Saloy's literary voice represents the African-American and the New Orleans Creole cultural experience.

Her second collection of verse is

Second Line Home, New Orleans Poems

(Truman State U. Press 2014) is noted as "a work less about death and more about resurrection, where more time is spent on joy."
Dr. Mona Lisa Saloy
Available for Speaking Engagements
Keeping Creole: Ascendance & Resilience

Abstract:
The historic influence of Black Creole culture on contemporary living traditions in New Orleans can be sensed in everything from polyrhythmic music and spice blends to poetry and architecture. When infrastructure failure decimated New Orleans during Hurricane Katrina, naysayers who predicted the city's demise must now eat crow. The city has beaten all odds to remain an international symbol of cultural resiliency. In this presentation, Dr. Mona Lisa Saloy explores the legacy of contemporary Black Creole culture in post-Katrina New Orleans and highlight some of the enduring traditions that contribute to the city's unique sense of community identity.
Bio:
Dr. Mona Lisa Saloy is an award-winning author, folklorist, educator, and scholar. She has published work on the Black beat poets, African American toasting traditions, Black Creole talk, and on safeguarding Creole traditions after the devastation of Hurricane Katrina. As a folklorist, Dr. Saloy documents sidewalk songs, jump-rope rhymes, and clap-hand games to discuss the importance of play. Her first book of poems Red Beans & Ricely Yours won the 2005 T.S. Eliot Prize and the 2006 PEN Oakland Josephine Miles Award.
Her latest book Second Line Home captures the solemn grief, ongoing struggle, and joyous processions of New Orleans after Hurricane Katrina. In 2014, she was honored as best female artist by the Margaret Burroughs/New Orleans Chapter of the National Council of Black Artists and as Exemplary Faculty in scholarship and creativity for her role as professor and coordinator of English at Dillard University.
She tweets @redbeansista.
###
_______________________________________
10 Years After Katrina, New Orleans Public Housing Still in Limbo
NEW ORLEANS, LA (June 15, 2015) -

From his regular perch on his New Orleans front porch, Louis Miller keeps an eye on the narrow shotgun house across the street. Every few weeks, maintenance crews from the local housing authority cut the grass in front of the house and repair the boards that cover the windows, if vagrants have pried them loose again.
Miller, 64, is an active presence here, warmly greeting his neighbors as they come and go. But his block on Governor Nicholls Street - less than a mile from the bustling French Quarter - is too silent, with too many blighted, empty homes, he says. He can't imagine that changing anytime soon.




Yet four years ago, Miller's block became part of a trapezoid-shaped, 300-square-block section of the city targeted for a major federal "transformation" through the Choice Neighborhoods initiative heralded as a keystone of President Barack Obama's urban agenda. Some even said the program's philosophies harkened back to the anti-poverty work that the former Chicago community organizer had done early in his political career.




The U.S. Department of Housing and Urban Development embraced the trapezoid, dubbed Iberville-Treme, along with an exhaustive New Orleans plan that called for 2,314 apartments constructed within 54 months.


Yet after 48 months - four years - the work in New Orleans is far from done.


If construction continues at the same pace in coming years, the promised 2,314 apartments won't be complete until 2026. In Miller's neighborhood, only 11 percent of the apartments that were supposed to be done this year have been built.


People in town who have long watched the Housing Authority of New Orleans (

HANO

) shake their heads and say that the agency didn't have the capacity to do work at this scale, especially during a particularly competitive period in Louisiana for bonds and Low-Income Housing Tax Credits. Yet the federal government also may have over-estimated its signature initiative, which awarded its first high-profile Choice Neighborhood grants to five cities in 2011 but was only able to give them a combined $122 million.
A Neighborhood in Waiting
For generations, the Iberville-Treme area adjacent to the French Quarter has housed the cooks, housekeepers, bellhops and jazz musicians who are essential to the city's famed round-the-clock party but often bring home paltry wages for their labors.


Early in the morning, it's common throughout Iberville-Treme to see housekeepers in black and gray dresses or restaurant workers in checkered cooks' pants walking to work. As the afternoon New Orleans sun swelters, musicians toting tubas and drums often walk alongside the Quarter's dinnertime staff, many of whom carry freshly ironed shirts and jackets on hangers. The area, with its rich culture and low incomes, seemed a perfect candidate for Obama's turnaround strategy, which focused on strengthening three key community components: housing, neighborhoods and people.


And in 2011, when

HUD

unveiled its inaugural Choice Neighborhoods recipients - New Orleans, Boston, Chicago, San Francisco and Seattle - it was clear that, if these cities succeeded, they would be trumpeted as evidence of innovative Obama administration anti-poverty strategies.


On the day the program launched, the President released a statement, championing its potential for cities and individuals. "With HUD's Choice Neighborhoods grants," the president wrote, "my Administration has brought local communities an innovative new tool to ensure that all families can access the quality affordable housing, safe streets and good schools they need to compete in the 21st-century economy."


To win its grant,

HANO

worked with city officials to create a 1,000-page Iberville-Treme Transformation Plan that centered on the Iberville public housing development, a distressed but historic brick complex located on some of the city's most sought-after real estate, right on the edge of the French Quarter.



The plan promised - as the Choice grant requires - one-for-one replacement of the 821 public housing apartments. But the plan also pledged to create 1,493 additional apartments, many of them with affordable rents, which would be spread throughout the neighborhood and, sporting ground-floor retail and cafes, would give the area an urban-village atmosphere.
But unlike its predecessor, HUD's

HOPE

VI program, Choice Neighborhoods considers housing construction only one prong of a three-prong anti-poverty strategy. So the Iberville-Treme plan also detailed the ways that developers and dedicated social services providers would improve the neighborhood and better connect its people with jobs, early childhood education, parks, schools, transportation and community resources.


The New Orleans plan was far-reaching and it came with a price tag to match: $662 million. David Gilmore, the housing authority's director at the time, described HUD's $30.5 million grant as a "down payment of sorts." The idea, Gilmore said, was to use the Iberville-Treme grant as leverage to marshal the private investment and public resources needed to complete the massive project.


To date, 228 apartments on the Iberville site at the edge of the French Quarter are complete, with 269 more on the way over the next two years. The first residents moved into handsome new apartments in April, though they now live in the middle of a construction zone.


Off-site, away from the original Iberville footprint, the pace has been near glacial.
Though housing authority officials warned its partners not to speak with the press about the matter, several people familiar with the off-site component say it's utterly stalled.
"That original plan, you can throw it out the window."
To date, only 167 of the promised off-site 1,493 apartments have been completed and only a handful more are in the pipeline. Also, the newly created apartments are not spread throughout the trapezoid, to prompt the neighborhood-wide transformation envisioned in the proposal. Rather, the bulk of the off-site apartments, 112 senior-living apartments on Canal Street, are one block from the Iberville site.


In fact, it now looks as though most of the 2,314 apartments may not happen at all. Gone too are the hopes for revived neighborhood streetscapes bursting with cafes and retail stores. "That original plan, you can throw it out the window," says Gregg Fortner, the housing authority's new executive director. "We only care about the 821 subsidized units.

HUD

will not bother us if we get to 821 replacement units."


But

HUD

spokeswoman Patricia Campbell says that the 821 replacement units - which must be affordable to extremely low-income renters - are only a portion of HANO's commitment. "In addition,

HANO

committed to develop 1,493 additional non-replacement units in the designated Choice Neighborhood," she wrote in an emailed statement.


Now it will be up to New Orleans officials to figure how to make good on the promise. Brad Howard, spokesman for New Orleans Mayor Mitch Landrieu, emphasized that the city is committed to building far more than the 821 deeply affordable units that are part of the Iberville-Treme plan. "Our resolve remains steadfast," he said in a statement. "We are building new, low, moderate, and market-rate housing that will strengthen Iberville and Treme resulting in a positive impact that will be felt throughout New Orleans."




"Inflated Developer Expectations"
In recent months, the first on-site apartments have now been leased under the name of Bienville Basin, or as the developers are calling it, "the Basin." Progress has been made here on this 27-acre site, despite delays prompted by the discovery of an historic cemetery under one of its blocks.


Here, two more phases of construction are underway and moving the site closer to its endpoint. Because Louisiana law prohibits new apartments on top of historic graves, the number of apartments slotted for the site has been reduced from 900 to 706 apartments, just a few hundred more than the 496 apartments already in the pipeline.
What was once outdated and rundown is now modern and sleek. Some of the complex's two- and three-story brick buildings have been demolished and replaced; others are being restored, with bricks tuck-pointed and wrought-iron balconies restored for the first time in decades.


Residents who have moved back to the buildings no longer must cope with rats that burrow near the foundations or puddles of sewage in the courtyards. They don't have to flip a switch after using the bathroom sink in order to use the bathtub. No longer are they responsible for buying their own window air-conditioning units to keep apartments from sweltering in the hot, humid summers.


Yet painstaking renovations aren't cheap. A report by the D.C-based Urban Institute, a nonpartisan think tank that often evaluates social programs, noted that "[Iberville-Treme's] financing challenge may also be exacerbated by what public-sector actors call inflated developer expectations about per-unit costs and what the public sector will support;

HANO

has repeatedly had to explain to the developers that

HUD

places a maximum on the total cost per unit."


HANO's explanations didn't necessarily lead to cost savings, however. The average total development cost per unit for the first three on-site phases of Iberville was $288,816, according to

HANO

. The price tag put

HANO

close to the

HUD

cap, which is $296,870 for a 1,500 square-foot unit.


Off-site, the endpoint is nowhere in sight.


In 2011,

HUD

required

HANO

, like all its grantees, to secure purchase options on off-site properties that could be developed into off-site apartments. But most of those options expired years ago. After a bidding war,

HANO

was recently able to purchase part of a former Winn-Dixie store immediately adjacent to the Iberville site, where 400 off-site apartments may be located.


If that happens, the Choice Neighborhoods initiative can take credit for revitalizing a small corner of the New Orleans trapezoid, where a sum total of 1,218 apartments will stand, on the Iberville site and in the two buildings that abut the site.


A mile away from the Iberville site, the house on Governor Nicholls sits untouched. It was given to

HANO

in 2012 by the Louisiana Land Trust, which handles properties sold by families who opted not to return after Hurricane Katrina. A

HANO

spokeswoman said that the Iberville-Treme plan did not include developers' plans for any of the 21 houses and lots that have sat untouched since

HANO

acquired them at no or low cost from other public agencies as part of the initial grant application.


Three years ago, from his porch, Miller saw a maintenance man drive up and attach a Housing Authority of New Orleans sign to the house's facade. So he knows that it changed hands around then. But to date, no other ripple effects of the grant have reached Miller's block. "As far as anyone doing work, I haven't seen it," he says.
Testing the Public-Private model
HANO

created its first mixed-income development in 2002. Key money for the redevelopment came from a tax increment financing district using sales taxes from the city's first Walmart. The big-box store now sits at the edge of River Garden, where tidy townhouses and boxy single-family homes line streets with bright green lawns and private driveways. The developer was New Orleans-based Historic Restoration Incorporated (

HRI

), one of the two companies selected to re-make Iberville.


River Garden, pictured, showed New Orleans a new model for public housing. (AP Photo/Cheryl Gerber)
HANO

never looked back after River Gardens, where about 600 apartments - 182 public housing units and 424 higher-dollar rentals - replaced 1,600 public housing apartments.




After that,

HANO

partnered routinely with private developers and turned several more public housing sites into mixed-income communities. But, like many complexes rebuilt by the

HOPE

VI program, HANO's new developments usually became islands of shiny, colorful buildings stuck in still-troubled neighborhoods with sporadic bus service, poor schools and little green space. And despite the new housing, residents still faced the same limited opportunities they'd always faced. High rates of unemployment were common, as were menial-labor jobs that carried no hope of advancement. Shocking numbers of residents lived with untreated physical and mental illness.


Choice Neighborhoods was meant to address those deficits, by providing healthcare, education and training and knitting public housing revitalization efforts into the neighborhoods surrounding them. "(It) not only transforms distressed public housing but heals entire communities," said then-

HUD

secretary Shaun Donovan, who left the agency last year and now heads up the administration's Office of Management and Budget.


The ambitious program set a higher standard for local housing authorities and their cities. "It's

HOPE

VI on steroids," Maria Maio, head of the Jersey City Housing Authority, told a U.S. Senate subcommittee. Maio noted that

HUD

required that housing authorities and mayoral administrations write Choice Neighborhoods proposals jointly so that they would exert public effort and resources toward a common goal. "This is not a plan, this is a vision," Maio said, noting, for instance, that her agency is now collaborating with prenatal providers to improve mother and infant health. It's a relevant issue to her residents but not one that was previously considered part of her agency's scope, she said.


Back in New Orleans, Gilmore too was sold on the initiative. It "represents a revolutionary shift in federal policy, rooted in the belief that truly improving areas plagued with blight and poverty will require more than rebuilding funds," he wrote in an April 2011 letter to the Louisiana Housing Finance Agency.
Yet the Choice Neighborhoods pot of money is very tight. In New Orleans, only an estimated $24.4 million will go to housing while the remainder of HANO's $30.5 million grant will go toward resident services and supports.
Some public housing leaders described HUD's 2011 grants as "pilot" grants, since they totaled only $122 million. The following year, when

HUD

proposed nearly tripling that amount to a total of $350 million, some housing experts were supportive of the concept but said that the budget was still insufficient. "$350 million, spread over the U.S. for distressed neighborhoods is a drop in the bucket," said Anthony Sanders, a professor of finance at George Mason University, who noted in his testimony to a Congressional committee that Stanford University had recently spent that amount to construct two buildings.

(In the most recent round of Choice Neighborhood grants, four cities - Pittsburgh, Philadelphia, Norwalk, Conn. and Columbus, Ohio - received $30 million, for a collective total of $120 million, $2 million less than the amount allocated for the program in 2011.)
The $30.5 million that landed in New Orleans seems particularly small because of what was proposed. Other 2011 Choice recipients, particularly Boston and Seattle, had much more modest plans, calling for 129 and 238 new apartments respectively.


Each has made significant progress. Boston, which received a $20.5 million grant, was the first Choice Neighborhood grantee to break ground in 2013 on its project, in the Quincy Corridor. Today, the apartments are occupied and the corridor is home to new businesses, including the $15 million Bornstein & Pearl Food Production Center. Yesler Terrace, Seattle's first public housing development, received $10.27 million from

HUD

and is nearly finished with 238 mixed-income apartments in a building that also has ground-floor retail.
The plans in Chicago and San Francisco call for roughly 1,000 apartments each. And then there's the New Orleans plan, which weighs in the heaviest, at 2,314 total apartments.
Getting to 821
If, this time, the Housing Authority of New Orleans may be stumbling because it aimed too high, its history reveals a pattern of chronic underachievement.

For decades before Hurricane Katrina,

HANO

had a disgraceful track record. The agency's reputation for corruption and incompetence dates back to 1979, when it was first deemed "troubled" by

HUD

. It's a status the agency would retain intermittently for three decades.


A woman walks past new public assisted housing where the Lafitte housing projects once stood, with the elevated Interstate 10 on Claiborne Ave. in the foreground in New Orleans. (AP Photo/Gerald Herbert)
Then, a few months after Katrina,

HUD

announced plans to shutter and demolish the so-called Big Four - four of the city's largest housing developments, which had been home to 3,077 public housing households before the storm. Because of HANO's poor reputation for follow-through, the decision was particularly controversial, provoking a federal lawsuit and a City Hall protest that made national headlines.


Even the protestors could not have imagined a worse timeline than what ensued. Two of the developments could not complete financial deals before the national housing market bottomed out. That left half the sites at a standstill. Even five years after Katrina, in 2010, when

HANO

announced that it was going to apply for a Choice grant for Iberville, only 1,000 apartments were complete on former Big Four sites.


Understandably, many Iberville residents were skeptical. Many had relatives displaced from other complexes. "Bring my people home from Texas before you knock down Iberville's bricks," Iberville resident Ingrid Thompson said in 2010.


According to the most recent

HANO

data, the Big Four sites have now reached 1,829 apartments, less than half of the 4,000 promised when the redevelopment began. Fewer than half of the new units have public-housing-level rents.




"HUD and

HANO

always go back on their promises," says Bill Quigley, who directs the Gillis Long Poverty Law Center at Loyola University in New Orleans and has represented

HANO

tenants for decades. "They always end up saying, 'Oh, we have less money than we thought,' or 'We will do more later.' The fact is that poor people were living on property which could be more profitably developed by and for other people."


Recently, after a decade of federal oversight,

HANO

got a clean bill of health and was returned to the governance of a local board, which hired Fortner.

Fortner says that, as far as the Iberville-Treme plan he inherited, he has no off-site goals in mind, beyond the 821 units he sees as his mission. He noted, however, that his partners at City Hall would like to see him hit the 2,314 total. (City officials referred all data questions to

HANO

.)


But at this point, Fortner doesn't even know how his agency will reach 821. "That's why we have developers," Fortner says. "The Housing Authority isn't smart. Our developers have to use their creative juices to get us to 821."


Still, getting to HUD's 821 mandate means building more than 821 units.

HUD

requires public-housing-level rents on all of the 821 required apartments, but due to the way mixed-income developments typically are financed, only one-third of apartments built in each phase have public-housing-level rents.


A few weeks ago, not long after I asked for particulars about the Iberville-Treme plan, Fortner convened a meeting, asking developers to deliver "a new roadmap" to him by late last week. "From there, it will move at whatever pace the funding does," he says. The new plan is under review, according to

HANO

.


"We are working with our developers to move toward this collective goals as quickly as possible," Howard says.


A process that requires patience
It will take years to understand how all of this work with housing and residents will play out. Today, an analysis of HANO's development process is, by necessity, a cut-and-paste job of bits and pieces of information from dozens of sources.


A broader context was impossible to get from

HANO

, since its staff refused to turn over the progress reports that

HUD

requires it send each quarter with "narrative statements on their progress" along with "best practices and lessons learned." (The Urban Institute report cited such "documents and progress reports submitted by the grantees to HUD" as a source for its research.) A

HANO

spokeswoman said that the agency staff doesn't consider the reports public record because they merely type them into the

HUD

computer system every month and don't keep copies of what they type. (

HUD

spokespeople said that a Freedom of Information Act request could be filed with

HUD

, but that it wouldn't produce anything until long after this piece was posted.)


Context was also not forthcoming from Iberville-Treme developers. Both New Orleans-based

HRI

and St. Louis-based McCormack Baron Salazar declined to comment, saying that

HANO

was handling all media requests for the project.




Both developers have years of experience in the field. Though

HRI

started out transforming historic buildings into luxury lofts in the city's Warehouse District, it gained a national reputation with the redevelopment of public housing at River Garden and has built affordable housing across the city, including affordable artists' lofts in the gentrifying Bywater neighborhood. McCormack Baron has been around longer and is well known nationally for its public housing redevelopments, including one of the post-Katrina Big Four, the former C.J. Peete in New Orleans, which is now called Harmony Oaks. McCormack Baron is sometimes credited with laying the groundwork for what now is Choice Neighborhoods. For years, in all its redevelopments, it has paired with schools and provided resident support through longtime nonprofit affiliates like St. Louis-based Urban Strategies, which is tracking and working with Iberville residents to improve their health and job outcomes as part of the Choice grant.


Urban Institute researchers will be key to understanding Choice Neighborhoods implementation, since they are closely following the process, collecting data and conducting interviews with key players, at the first five Choice Neighborhoods sites, including Iberville-Treme. But while Urban Institute's findings are detailed and comprehensive, the only published Choice Neighborhoods report covers the first year of the grant, through the end of 2012.

HUD

is reviewing a subsequent report, which covers progress from 2011-2013.
That Urban Institute report singles out the New Orleans project as different than the others in a few ways. Of the five sites, New Orleans has "the most significant off-site housing component," says senior research associate Leah Hendey, who co-wrote Urban's report with colleague Rolf Pendall.


As the Urban Institute report documents, many of the Choice Neighborhood pieces have come through in New Orleans: Urban Strategies has been actively engaging residents in services and case management; crews are working on a new streetcar track down North Rampart Street; and an opening is imminent for the Lafitte Greenway, a linear bicycle and pedestrian park that connects the Iberville site to City Park, New Orleans' largest public park.


Yet there have been challenges too. The city's new public hospital, which many hoped would participate in job-training programs and provide an employment boost to residents, has again delayed its opening, citing a lack of money. Also, the closest school, Lagniappe Academies, has been closed down by the grant's "partner," the Recovery School District, and researchers say that the school district's participation in Iberville-Treme "has not yet been evident."


And though the researchers also describe the New Orleans plan as "complex and ambitious," that doesn't seem to be rooted in financial realities. The report found that "(t)here was consensus among the interviewees that there remains a significant financial gap around the housing plans, although most thought the gap would be filled in some way."
Plus, the large number of off-site units "forced

HANO

into a different role than it has traditionally practiced - essentially as master developer for an entire neighborhood," the researchers observed.


Though unspoken, there is an implication that perhaps

HANO

is not up to its new role.
A partner involved in the off-site process who had been told not to speak to the press says that it comes down to simple honesty. "All we're asking is for

HANO

to own up to the successes and the failures," he says.


In its statement,

HUD

seems to be asking observers to reserve judgment for a bit longer. "The development of over 2,000 units of housing is a difficult undertaking that take considerable time and work," Campbell wrote. "HUD is working with

HANO

and the other Choice Neighborhoods partners to move forward as expeditiously as possible, but it is not unreasonable to expect delays in the process, given its complexity."


As a self-described elder on the block, Miller often counsels patience to others. "But being patient is not the same as being satisfied," he said recently, standing on the porch of his Governor Nicholls Street home.


SOURCE




Next City are made possible with generous support from The Ford Foundation.


Next City is supported by its readers. Become a member and ensure that we continue to produce independent journalism for stronger cities.

###
_________________________________________
Katrina Real Time Reflections
Editor's Note: Between now and the 10th anniversary of hurricane Katrina, The New Orleans Agenda will periodically re-publish real time reflections of editions originally ran in its newsletter following the devastation of hurricane Katrina and efforts to rebuild the City of New Orleans and the Gulf Coast region.
A First-hand account of the Boutte' family's time on the bridge after Katrina
by Lynette Mary Boutte'
Originally published in The New Orleans Agenda on September 27, 2005
AP Photo/U.S. Coast Guard, Petty Officer 2nd Class Kyle Niemi [Public domain], via Wikimedia Commons
NEW ORLEANS (March 30, 2015) - All of the following is a true accurate recollection of the events that happened after hurricane KATRINA one the bridge. All else who were there are listed in this group as follows; Lolet Boutte my sister, Kimberly Jenkins my close friend along with her three children ages three, ten, and fourteen.
THE BRIDGE

On the Wednesday two days after the storm, I knew it was imperative that the six people in my household should finally seek EVACUATION. It already flooded, rained, and most of the city was destroyed. At last the flood waters had already became a toxic murky cesspool.
DAY I - Tuesday. We had tried to reach the I-10 bridge at Esplanade and Claiborne the previous day, however by nightfall of that day an uneasy sense of danger became overwhelming so we, the 6 (three adults and three children) wades back to the house to plan another safer evacuation plan. We had access to battery operated television and radio at my house by which we thought we were getting accurate information on evacuation procedures.
DAY II Wednesday. At dawn Wednesday we were told by rescue boats manned with uniformed personnel who were armed with weapons that if we got to the shelter MC 42 on North Tonti (Street) we would be evacuated. We gathered our few meager necessities and waded through the murky water. Many of the streets that we were familiar with that would get us directly to the shelter were streets on which large fallen oak trees, downed electrical wires, floating debris and pieces of homes that had been destroyed by the storm. Also along this route we came upon spots where the water was too deep to enter. These conditions required us to use the knowledge of the streets that we grew up on to lead us to MC 42.
THE SHELTER - MC 42,
Upon arrival at the shelter, 45 minutes or so later, we were told that rescue boats had just left for Elysian Fields and Claiborne with evacuees taking them to buses where they would be transported to safety. We were also told that they would be returning every hour to rescue those remaining at the shelter. One hour passed; two hours passed; NO one came, except the rain. THEY LIED. The twenty of so people that were at the shelter when we arrived were housed in putrid unsanitary conditions, and telling us that they had been given the same instructions for evacuation. We all came to a disheartening realization that NO ONE was going to come for us! So we did what anyone would do to survive. We formed an alliance amongst ourselves and formulated a plan to evacuate OURSELVES!
Some of the younger males in our group found a boat, unmanned and adrift; secured it for the sole purpose of transporting us to higher ground. The boat was only capable of holding six or seven people, so the elderly, infirmed and children got in. The more able bodies held onto the sides of the boat and we managed to make it through the neck high water to St. Bernard and Claiborne then on to Claiborne and Elysian Fields. THIS is where we anticipated we would have been picked up. THEY LIED!
After we made sure that the elderly and the children were on high ground, we, the six in my household, elected to walk on the I-10 to seek out the buses. We tried to seek out persons of any authority to direct us. This is when we discovered that many of the stranded already on the bridge had been there for two days with absolutely no food or water, and least of all no medical assistance
Then came the ROBIN HOODS! The men who took it upon
A young boy is carried to safety .
themselves to go down under the interstate to retrieve water trucks from the Kentwood Water Company that had been abandoned, brought them up onto the bridge for all of the forgotten to take as much as needed.
As nightfall approached, a nagging sense of fear became prevalent amongst our group. The fear of not knowing any of the people that we would be spending the night with on the bridge. We had no shelter, no sustenance and no way to defend ourselves. No lights and night was approaching rapidly. So we continued to walk only talking to those persons who we felt had the same goals as ours; to help keep each other safe, secure and to survive. We were still being told that the closer to the Superdome the better our chances to get out would be. AGAIN, THEY LIED! We stopped walking directly in front of the Dome and it looked like the tattered symbol of hope! Then they came. Hundreds of cars, trucks boats, and yes helicopters; flying overhead, so close that it seemed as though we could just reach up and touch them. Yet they dropped no food, no water, no assistance and no comfort! Instead, in the place of the food and water that we all so desperately needed, weapons were being aimed at us. The fumes from the helicopters filled our lungs. They continued to pass us! Even tour buses had the air conditioning so high, we could see the frost on the bus windows. Yes, they were empty, as empty as the souls of the government that was leaving babies, mothers, fathers and the frail and elderly there to DIE! YES, THEY LIED!
DAY III - 5:00 AM CAME THE EXPLOSION
After a long evening of trying to sleep on the hard concrete surface of the bridge, each of us taking turns to watch, I asked my sister what time do you think it is? My sister had been listening to our battery operated radio. Just as she replied about 5:00 am; a large plume of light erupted behind the Superdome, illuminating the entire sky, followed immediately be a huge mushroom cloud. At that same moment the radio broadcaster announced that railroad cars along the by water containing chemicals had exploded, and that the possibility of those fumes could be toxic! I said Damn It! First they tried to drown us, now they are trying to Gas us!!
All this, while those helicopters continuously hovered over us pushing the fumes directly down upon those of us on the bridge. As the morning progressed, photojournalists and the media began to appear again taking pictures of the desperate who were now even more desperate choosing only individuals who were extremely destitute and irrational or from the select few non-African Americans who they eventually evacuated from the bridge, one by one, seemingly in a manner that was unnoticeable by the rest of us SHAME ON YOU!! As the day progressed we kept encountering those who had attempted to reach the West Bank and were turned around by armed guards!
Again the Robin Hoods brought us food and water.
LATE AFTERNOON
Soon several ambulances arrived and parked near to us on the bridge. AT LAST! We thought we were saved! NOT! They proceeded to load us into the ambulances with what few belongings we still had. As crowded as we were we pleaded with them to allow Mrs. Clark, her three adult children and three grandchildren, whom comprised our alliance and had a calm nature to get in with us. They complied! We were relieved!
They told us that we were being taken to Louis Armstrong International Airport where we would be placed on military aircraft where we would be flown to unspecified destinations. Again, ------ THEY LIED. En route to where we thought we were going we were stopped in Gretna then put on yellow school buses, where we were seated three deep as well as with our belongings. The conditions inside the bus were not unlike what the hull of a Slave Ship would probably been like. Filth!!! Urination, feces and a wreaking stench pervaded the air inside. No one was permitted to use the restroom at any time during our journey; consequently, people relieved themselves in the aisles of the bus. While riding from Gretna to Harrihan we were told that no flights would be allowed to depart that night. By now it was the evening of the third day. We began to notice empty air conditioned tour buses riding parallel to us, so close that we could see that frost again! As well as two empty tour buses alongside us there were armed guards at every stop. The bus drivers were military personnel and made periodical stops and at each stop they were directed to continue on to whatever the next stop was. Each stop, we hoped, was our stop!
These detours prevented us from arriving at our destination more expeditiously to safe harbor.
Evening - DAY III
Finally, We had arrived! Where? Somewhere, we thought, where we would finally be treated with dignity and compassion after all the horror we had endured these three days on the Bridge. By taking chances, and making choices. Choices like not going to the Superdome or Convention Center, where they had no provisions, and where we would not have been permitted to leave from once we arrived there. We stuck with our alliance of kinder neighbors.
Through it all, we had endured! We had made it!
Through all we had been through; all we had seen; the bodies, the violence, the gunshots, people crying out to anyone for help somewhere in the dark of night, the heat of the days on the hard concrete slabs of the I - 10 bridge, the fear of unseen danger surrounding us to downright dehydration and the degradation of having to relieve oneself as if we were on stage! YES. We had made it, because they had told us at this point we were safe. And we had endured with logic, common sense, the will to live, the dependence upon one another and above all with Prayer.
The school buses had finally stopped! They said, we were rescued.
EVEN NOW -------- THEY LIED!!!
To be continued.
John Boutte' and members of the Boutte' Family on stage at New Orleans Jazz Fest.
Lynette Boutte' is a local business owner and the mother of vocalist Tanya Boutté, and sister of musicians John Boutté, Lillian Boutté, Lorna Boutté-Delay, and Peter Boutte'; other family members include singers Tricia "Teedy" Boutté-Langlo (Lolet's daughter) and Arséne Delay (Lorna's daughter).
---------------
Photo Notes (Image 1): New Orleans, Louisiana in the aftermath of Hurricane Katrina (2005:08:29 17:24:22), showing Interstate 10 at West End Boulevard, looking towards Lake Pontchartrain.
The 17th Street Canal is just beyond the left edge of the image. The breach in the levee of that canal was responsible for much of the flooding of the city in the hours after the hurricane.
In the foreground, the intersection is the juncture of I-10, running from the bottom of the photo and curving out of the photo to the left, with the western end of I-610, which extends off the photo from the center right, and the West End entrance/exit from I-10.
The block shaped building at center left front is a pumping station, one of those used to pump water from heavy rains off city streets in more normal times.
The far eastern end of Veterans Memorial Boulevard is seen just back from the interchange extending to the left.
The view looks north toward Lake Pontchartrain. The stretch of ground with no buildings from the Interchange to the lake is Pontchartrain Blvd. (on the left) and West End Blvd. (on the right), with a linear park (formerly the route of the New Basin Canal) between them. Smoke can be seen rising near the lake, probably from the burning of the Southern Yacht Club building.
This photo provided by the U.S. Coast Guard shows flooded roadways as the Coast Guard conducted initial Hurricane Katrina damage assessment overflights of New Orleans, Monday Aug. 29, 2005.
Daughters of Charity Health Center - Dental Care
Daughters of Charity Opens Gentilly Health Center

Daughters of Charity Health Centers opened the doors to its newest location in Gentilly recently. This new facility, located at 100 Warrington Drive on the campus of Dillard University, will increase access to health resources for Gentilly residents, offering a full-service primary and preventive care practice, including women's health (OB/GYN and prenatal services), primary care for children, adults and seniors, behavioral health services and more health resources under one roof.
Daughters of Charity Health Center at Gentilly is open to all members of the community Monday through Friday between the hours of 8 a.m. and 5 p.m. The health care facility accepts most private insurances, Medicaid, Medicare, and GNOCHC. A sliding fee scale also is available, as well as low-cost medications through a pharmacy assistance program for those who qualify.
Excellence Innovation Responsiveness

Metro Service Group, located in New Orleans, Louisiana is a multi-faceted corporation with specific expertise and certifications in the areas of Environmental Services, Construction/Demolition and Disaster Response and Recovery. Metro Service Group is a licensed Contractor, certified in Building Construction; Heavy Construction; Highway, Street and Bridge Construction; Municipal and Public Works Construction and Solid Waste Management.
Founded in 1982, Metro Service Group, formerly Metro Disposal, Inc. has grown from a single-axle rear loading truck into a major industrial services firm that serves the southeastern region of the United States with offices in Baton Rouge, LA, Hattiesburg, MS, Pensacola, FL and Atlanta, GA. In the months following Hurricane Katrina, Metro Service Group functioned in a crucial recovery role by providing Debris Management, Demolition and Construction Services throughout the region.
Under the leadership of brothers Jimmie M. Woods, Sr. and Glenn H. Woods, Sr., Metro Service Group counts as clients, public, private, commercial and industrial entities. This list includes the United States Army Corp of Engineers, FEMA, the United States Air Force, the United States Navy, the City of New Orleans, as well as a myriad of other organizations. Additionally, Metro provides design/build construction services for various other agencies.
Metro Service Group employs a staff of highly trained and qualified professionals and administrators utilizing cutting edge technology and creativity to successfully manage complex multimillion dollar projects. With over 32 years of outstanding service and commitment, Metro continues to aggressively seek opportunities that expand its scope, increase its capacity and strengthen its position as an essential resource. With its eye squarely on the future, Metro is focused on opportunities that will propel its success for generations.
www.metroservicegroup.com
--------------------------------------------------------
_______________________________________________________
Songstress Stephanie Jordan
Available for 2015 Bookings
"Every so often a new voice stands up and proclaims itself, but few do so with such supreme depth and understated soul."
Sylvain Music Notes - 504-232-3499
_______________________________________________________
GoToInterview is an online employment service that gives employers the ability to view a candidate's job interview prior to scheduling an in-person interview. Employers simply post their interview questionnaire, and potential candidates can record their video responses. GoToInterview saves candidates and hiring employers time and money.
Saves candidate time and money. There is no lost time and no lost transportation cost.
Allows unemployed and underemployed users the opportunity to post interviews to job openings.
Provides insight on the employer's work environment via video
Prepares candidates for the future of talent management.
_______________________________________________________
Rodney & Etter, LLC prides itself on its ability to understand the history and cultural nuances of a community, and is often called upon to apply its unique perspective to complex cases requiring creative solutions. The members of the firm have an empathetic understanding of the history and cultures of urban communities, and have applied that understanding to the successful defense and resolution of several major environmental and contract litigation cases.

www.RodneyLaw.com
_______________________________________________________
Visit Us Online
_______________________________________________________
Vincent Sylvain, Publisher
Vincent T. Sylvain
The New Orleans Agenda
newsletter is the leading local alternative for information on New Orleans and the Gulf Coast Region.
A provider of turnkey Web-Based Internet Marketing Services, we specialize in servicing faith-based entities, community groups, professional organizations, and arts & cultural interest events.
The New Orleans Agenda newsletter has received
more than 7 Million Page Views!
Our Sponsors
Learn More
Entergy
Metro Service Group
A multi-faceted corporation with expertise and certifications in the areas of Environmental Services, Construction/Demolition, and Disaster Response and Recovery.

Order Your Copy of Stephanie Jordan's tribute CD to Lena Horne Today!
Preview
You Don't Know What Love Is
Click Here
Every Wednesdays
12:00 noon
New Orleans Jazz National Historical Park
(Dutch Alley)
French Market District
6 Blocks of Shopping
2-6 PM
Make groceries with local farmers, fishers, and food producers in the French Market. Free 2-hour validated parking for market shoppers in our riverside lot with market purchase.
NewOrleansEast.com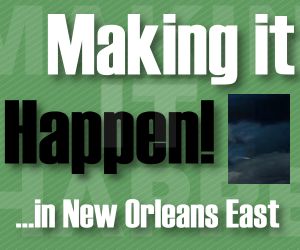 Insurance Needs
Auto
Motorcycles


Sport & Leisure Vehicles


Home & Property


Identity Protection


Life


Health


Long-Term Care


Disability


Liability





Reggie Glass Ins Agency Inc
3800 Elysian Fields Ave
New Orleans, LA 70122

Office Hours:
Mon-Fri 9:00am to 5:00pm

Other Hours by Appointment



(504) 944-4444

VPJR.com
Video/Photography by J.R.
Focusing on your Expectations!
504-258-2140
Captivating Crown
Virgin Hair Boutique
ASSURED TO RECEIVED 100% HUMAN VIRGIN HAIR
BEST QUALITY VIRGIN HAIR WORLDWIDE
EXCELLENT CUSTOMER SERVICE
ALWAYS IN STOCK AND AVAILABLE FOR YOUR CONVENIENCE
Dr. Gayla Sylvain, MD
Dr. Gayla Sylvain, MD is board-certified in internal medicine and anti-aging medicine and has dedicated her practice at Eagle's Landing Longevity Center to helping you to age healthfully and to live your life to the fullest.
Dr. Sylvain received her Medical Degree from Harvard Medical School...
* Anti-Aging Benefits
* Preventive Care
* Cardiac Risk Assessment
* Biocompatible Hormone Therapy
* Salivary Hormone Testing
* Physician-assisted Weight Loss
* Nutritional deficiency Analysis
* Pharmaceutical-grade supplements
* Varicose & Spider Vein Removal
"Expert Solutions
for Your Communication Needs"
Sylvain Solutions is a full-service media and public relations consulting entity headed by Vincent Sylvain practicing in the areas in governmental relations, community outreach, alternative media, political consulting, corporate communications, faith-based groups, and arts and cultural affairs.
- Internet Marketing
- Media Relations
- Press Kits
- Political Campaign
- Public Policy
- Entertainment Promotion & Special Events Production
- Community & Neighborhood Relations
- Earned/Free Media Placement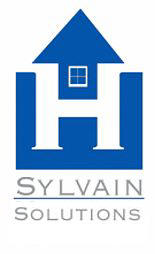 Contributing Writers
Kemberley Washington
Thursday's Financial Tips
by Kemberley Washington, CPA
-----------------------
Yolanda Rodriguez
Land Use & Planning;
Zoning Information from The Allied Planning Group
----------------
CeLillianne Green
Poet, attorney, writer, teacher, and mediator