Greetings!
#NewOrleansAgenda
Liberty Bank & Trust
An Announcement from Lt. General Russel Honore'
(U.S. Army Retired)
NEW ORLEANS (July1, 2015) - My fellow citizens of Louisiana, I come to you
today as a humble son of this great state and servant of this great nation. I was fortunate enough to spend 37 years in the United States military, retiring in 2008 from the U.S. Army after my life's work as a soldier. Today I come to you with a heavy heart and request your understanding At the urging of many of my fellow citizens, I've spent the last few months thinking about running for governor of the State of Louisiana. I've been humbled by the support of so many, and it has laid heavy on my mind after observing the 2015 Louisiana legislature, which made it abundantly clear that we desperately need better political leadership in Louisiana.

As we look at the state of our State and its current affairs, I recall the stories the old folks used to tell on the front porch of our farmhouse. My family were subsistence farmers and they would gather on rainy days, talking about the promises of President Roosevelt and Governor Huey Long. Times were hard and the crops were thin. That conversation should have changed a long time ago. It has not. Times are still hard and the challenges -- maybe you could say disasters -- we have in Louisiana today are very much like they were in my youth.

Do a gut check: are we happy with the government we have? With who represents us? Think: Who has a record of working for us, and who promised to but actually went to work for their biggest donors? We must reshape our politics and reorder our priorities. We must get comfortable with speaking about the unspeakable, about how is it that we can be the nation's third largest energy producer and second poorest state.

We must demand that our politicians put a priority on working for citizens, not their donors. Yes, I know, money has always influenced American politics - so much and for so long we're not even very angry about it anymore. But if someone robbed your house, you would be angry. I'm telling you, big donors are robbing your house. For instance, donors were behind a law that allows hundreds of manufacturing facilities to enjoy a 5-year tax exemption, and then apply for a 5-year renewal, courtesy of our Legislature. Because of these tax exemptions, local governments are denied the tax revenue they need to provide essential services, including schools, police and fire, parks, roads and libraries, thereby increasing the tax burden on our working families. If that sounds too crazy to be true, please see the GreenARMY scorecard to learn how your legislator voted on that are important to you and your family.. Most of our professional political class put industry profits and their own over the safety of our citizens. That's you and your family I'm talking about.

The tax code they've shaped has looted our state. That's your money and your home. Your politicians argue and sign petitions and accuse the federal government of overreaching for trying to protect our air from being poisoned by coal plants, yet Louisiana can provide all the cheap natural gas our state needs. While we are champions of fossil fuels, we must understand that there is an expiration date on the Louisiana fossil fuel supply. Still, the Legislature and the Public Service Commission have all but gutted the solar industry in Louisiana -- that means fewer new companies and fewer jobs -- and last year our Governor signed a retroactive law that prevents our citizens from holding companies accountable for the destruction of our wetlands. Look, we all need our oil industry to be successful, we all depend on the gasoline they produce -- I filled two cars up this week -- but that does not give them the right to pollute our state and destroy our coast. My parents taught me to fix what you break and clean up after yourself. Your parents taught you the same.

We should have the best schools, hospitals, and roads in America because we've got the money, muscle, and brains to build them. But our politicians take pledges that drag our state into near bankruptcy, and our natural resources get looted by out-of-state and foreign companies that continue to reap tax breaks and pollute our home. Candidates running for office have to make their donor list public, and if you look at it, you'll see the top contenders appear to have more donors from out-of-state industry than Louisiana donors. We must flip the script. Business-friendly doesn't mean handing out corporate welfare. Pay your way and clean up after yourself.

That's what those old farmers on the front porch used to say. When times were hard and getting worse, they still held themselves accountable. We should demand no less from those we elect. But those conversations people used to have on the front porch -- one thing they always included was hope. They had hope. And today so do I. We are on the eve of a great time to be a Louisianan but only if our leaders are on our side.

I moved back to Louisiana after 40 years because I love Louisiana. In my youth sometimes Louisiana didn't love me, but Louisiana gave me a great education at St Alma Elementary in Lakeland and Rosenwald High in New Roads. Louisiana gave me opportunities: I was able to put myself through Southern University because Mr. Grover Chustz, Mr. Raymond Honore, and Mr. Al "Carburetor" Davis gave me work. Every kid who grows up in Louisiana should have the opportunity to learn and work hard. Every school child from pre-K to twelfth grade should have an I-Pad and two teachers in an air conditioned classroom 10 months a year We need TOPS for all students in their junior and senior years of college, and if they stay here in Louisiana for five years after graduation, or teach in our schools for four years, they should have four years of TOPS. Kids who go to one of our great tech schools or community colleges should not pay tuition for their first two years of study. We need to recognize that our natural resources belong to us, not whoever donates the most to a candidate, and our resources include air and water that don't poison people. Our hospitality and agriculture workers, our teachers and First Responders need to make a living wage. Our air and water quality must be monitored with 21st century technology, not 1970's machines. Water management needs to move out of the Department of Natural Resources, because oil and water don't mix.

For those who have offered themselves as candidates for governor and the legislature, please keep in mind that public service means serving the public, honoring the public trust and putting the people before donors and special interests We need politicians who stand up and lead, not lay back and cash checks. We need to stop being stuck on stupid, stop believing that slash-and-burn business methods create jobs, stop believing that starvation wages are good for the people of Louisiana. We need to invest in ourselves, not out-of-state political donors. Louisiana belongs to Louisianans. We must take care of our own because it's our own who take care of Louisiana.

I want to continue to serve the people of Louisiana, as an advocate for the government we all deserve. . . but after nearly four decades as a loyal and proud soldier serving our country, after much thought and reflection over the past several weeks, I've concluded that I can best continue to serve the state I love by, not by becoming a politician and running for governor, but by working with the good people of Louisiana to reorder our political priorities and hold all of our elected officials accountable to the people they swear to serve. The coming elections represent a golden opportunity for all of us: an opportunity to hold our elected representatives accountable and demand that those seeking our votes propose real solutions to the big problems facing our state and its hard working families. And to hold them to their campaign promises.

I look forward to spending the coming weeks before our statewide elections encouraging our citizens to become actively engaged in examining the records and policy platforms of the candidates for governor and the legislature. Our future is at stake, and we need everyone who cares about Louisiana to do their part by becoming informed, actively involved and turning out to vote.

Finally, I want to most sincerely thank my fellow citizens for their encouragement and prayers, and for the opportunity to continue to serve my state as a private citizen and advocate for a government of the people, for the people and by the people.

Follow Gen. Honore' on Twitter @LtGRusselHonore


###

Nearly a Decade After Katrina, 81% of Homes are Rebuilt
Louisiana Weekly, News Report,
NEW ORLEANS - Nearly 10 years after Hurricane Katrina and
subsequent levee breaks flooded 80 percent of the Crescent City, a study by the University of New
Orleans Department of Geography found that 81 percent of homes damaged in Orleans and St. Bernard parishes have either been rebuilt or are in the process of being rebuilt.

WWL-TV reported the study's findings in a story last week

The curbside survey was conducted between October 2014 and February 2015 of homes within the Hurricane Katrina flood zone of Orleans and St. Bernard, according to UNO. It is the seventh edition of the survey, tracking "the progress of more than 2,000 Katrina-flooded single- and double-family residences in a set of 39 U.S. Census block groups, selected randomly to provide a representative overview of the flood zone."

The 81 percent is up from 79 percent in an April 2013 survey. The survey also found 15 percent of the homes were demolished and are now empty lots, while four percent are only gutted or in a state of derelict.

The two percent increase in rebuilt homes matches a similar rise of two percent from 2010 to 2013. Among the trends of rebuilding, the survey found a six "percent increase from 2009 to 2010 and the nine percent rise from 2008 to 2009. Gutted and/or derelict homes continue to decline in abundance, dropping to four percent from eight percent in 2013, 11 percent in 2010 and 17 percent in 2009. The proportion of empty lots (with houses removed) increased slightly to 15 percent from 14 percent in 2013."

Recovery experts predicted that it would take a decade for New Orleans to recover from the devastating effects of Hurricane Katrina.

With parts of eastern New Orleans and the Lower Ninth Ward still looking like Hurricane Katrina struck New Orleans last year, it has become painfully evident that much more time will be needed for the entire city to recover from the 2005 storm

Some of the city's Black residents have complained that a number of facts have made it difficult for communities of color to rebuild after the storm, including inequitable compensation from the state's Road Home program, the continuing struggle of many displaced residents to return to the city, the destruction of the city's public housing developments and the misuse of federal dollars earmarked for rebuilding in low-income communities to build dog parks, bike lanes and renovate the Mercedes-Benz Superdome.

"It is clear that in this post-Katrina recovery process, rebuilding Black communities and lives are not a priority," the Rev. Raymond Brown, a community activist and president of National Action Now, told The Louisiana Weekly. "SUNO still hasn't recovered from the storm because elected officials are playing games with the money earmarked for that, there are still schools waiting to be built and others that have been torn down without replacements. (John F.) Kennedy alumni are still trying to get answers about why Kennedy High School has not been rebuilt and what happened to the money set aside for that but no one is talking.

"On top of that, many of our neighborhoods have been gentrified and displaced Black residents hoping to return home have been replaced by white transplants to the city," Brown said.

Brown added that he is concerned by plans to separate Algiers from New Orleans, a move that would further disenfranchise Black residents by altering the racial makeup of the city and diluting the Black vote.

"To my knowledge, there has not been indisputable proof that the powers that be blew up the city's levees but there is no doubt that the white business community and local elected officials, Black and white, used the storm to get a firm grip on the city and its resources," Ramessu Merriamen Aha, a New Orleans businessman and former congressional candidate, told The Louisiana Weekly. "The justice system continues to discriminate against Black people, the cost of living in New Orleans continues to force Black families to leave the city as whites move back from surrounding parishes after decades of white flight and Blacks have considerably less decision-making power than they had before Katrina."

Aha said part of the blame must be assigned to Black elected officials who aligned themselves with the white business community and Black residents who have failed to use their votes to effect positive change or become engaged in community-wide efforts seeking social, economic and racial justice.

Additional reporting by Louisiana Weekly editor Edmund W. Lewis.



----------------------------------------------------------------------------------------
Dillard's President Offers Strategic Advice on Use of Social Media "To Tweet or Not to Tweet"
President of Dillard University Walter M. Kimbrough

NEW ORLEANS -

President of Dillard University Walter M. Kimbrough, known as the

Hip Hop Prez,

is one of the contributing authors in the 2014-2015

Presidential Perspectives, A Higher Education Thought Leadership Series

published by Aramark as well as in Dan Zaiontz's new book

#FollowTheLeader: Lessons in Social Media Success from #Highered CEOs

.




According to Aramark, a leader in the professional and food services industry for higher education, the Presidential Perspectives Series was launched 10 years ago in an effort to leverage industry insights to develop innovations that transform campuses and enhance the student experience.




The 2014-2015 Series: Inspirational Innovation, features 85 chapters written by college presidents from across the U.S. In the chapter written by Kimbrough, titled "To Tweet or Not to Tweet," he cites findings from a study by the Center for Marketing Research at the University of Massachusetts Dartmouth, that more than half of college presidents use Facebook and Twitter and about a third host a blog. He also shares how he uses various social media platforms, i.e. blogging, Facebook, Twitter, and Instagram to engage students and other stakeholders. "All of these platforms are great vehicles to keep current with what happens on your campus, in your community, and the world," he noted.




Dan Zaiontz's new book #FollowTheLeader: Lessons in Social Media Success from #Highered CEOs is the result of research and interviews with 22 social-media-active college and university senior executives. The 137-page book is a compilation of advice and insights that serve as a practical guide for higher education leaders interested in using social media as a tool for advancing their institutions. Zaiontz refers to it as a "user's guide to social media for higher education leadership."




Its 13 chapters are appropriately named with hash tags preceding each with topics ranging from #GoneViral to #YourRulesofEngagement and #AreWeThereYet, to name a few.




In Chapter 8, #MovingTheNeedle, Kimbrough offers practical advice to leaders regarding the strategic use of social media. Kimbrough says the choice to engage in social media should be based on goals that relate to institutional priorities. He notes that leaders should measure their success on social media based on metrics and strategic relationships formed rather than "likes" of number of Twitter followers. In other words, Kimbrough says they should ask themselves, "what needles are you looking to move?" He goes on to give examples of how to set goals and measure engagement in key areas such as supporting strategic priorities, enhancing stakeholder relationships and altering institutional perception among others.




For more information about the book visit:http://mstnr.me/FollowTheLdr.




About Walter M. Kimbrough

A native of Atlanta, Dr. Walter M. Kimbrough was his high school salutatorian and student body president in 1985, and went on to earn degrees from the University of Georgia, Miami University in Ohio, and a doctorate in higher education from Georgia State University. He has enjoyed a fulfilling career in student affairs, serving at Emory University, Georgia State University, Old Dominion University, and finally Albany State University in 2000 where he became the Vice President for Student Affairs at the age of 32. In October of 2004, at the age of 37, he was named the 12th president of Philander Smith College. In 2012 he became the 7th president of Dillard University in New Orleans, Louisiana.




Dr. Kimbrough was named the 1994 New Professional of the Year for the Association of Fraternity Advisors. In 2010, he made the coveted Ebony Magazine Power 100 list of the doers and influencers in the African American community, joining the likes of President and Mrs. Obama, Jay-Z, Richard Parsons, Tyler Perry, Debra Lee, and Tom Joyner. Finally, in February of 2013 he was named to NBC News/The Griot.com's 100 African Americans making history today, joining another impressive group including Kerry Washington, Ambassador Susan Rice, Kendrick Lamar, Mellody Hobson, and RG III.



----------------------------------------------------------------------------------------
Daughters of Charity - Dental Care
----------------------------------------------------------------------------------------
MAYOR LANDRIEU, LAW ENFORCEMENT, BUSINESS AND RESIDENT LEADERS ANNOUNCE PLAN TO IMPROVE FRENCH QUARTER PUBLIC SAFETY
FrenchQuarterTaskForce
NEW ORLEANS (March 25, 2015) -
Today, Mayor Mitch Landrieu announced additional steps the City, hospitality industry, business community, and resident groups will take to improve and enhance public safety and quality of life for French Quarter residents, workers, and visitors. The announcement included shorter-term plans for NOPD details to be paid by individual businesses and a hotel self-assessment. Longer-term plans include a new Economic Development District tax proposal dedicated to public safety that would be paid primarily by tourists.

To bolster manpower in NOPD's 8th District, which includes the French Quarter, Marigny, and Central Business District, short-term efforts have included:

* Assigning all or a portion of the Violent Crime Task Force of 16 officers daily to the 8th District;
* Assigning any NOPD Reserve Officers nightly to 8th District blue light patrols;
* Streamlining the process for applying for Vieux Carre Commission security camera permits;
* Doubling the allocation of overtime available for hot spot and community policing citywide; and,
* Reassigning officers from behind desks to patrols.

On a more medium-term basis, through the end of 2015, several efforts are underway, including:

* Adding Louisiana State Police troopers on patrols in the French Quarter and surrounding areas, to be paid as overtime by the CVB;
* Adding NOPD detail officers nightly to the Bourbon promenade through a partnership between the City, the French Quarter Management District (FQMD), and the French Quarter Business League;
* Adding NOPD detail officers nightly on Polaris vehicle patrol for areas of the French Quarter beyond Bourbon Street through a partnership between the City, the FQMD and SDT Productions owned by Sidney Torres IV. For these details, SDT has donated to the City three Polaris vehicles outfitted for NOPD, as well as a new smart phone app aimed at assisting officers on the detail with non-emergency crimes; and,
* Adding a complement of 4-6 NOLA Patrol officers throughout each day for non-emergency quality of life functions (starting in May, pending completion of training).

The longer-term (Jan 2016) plan for public safety manpower in the 8th District includes:

* Creating a new, sustainable revenue source to pay for State Police dedicated to the French Quarter through an Economic Development District quarter cent sales tax;
* Continuing the Polaris vehicle task force and NOLA PATROL programs, funded by the City's portion of the CVB hotel self-assessment; and,
* Aggressively recruiting more officers until all patrol districts, including the 8th District, are adequately staffed for both violent crime deterrence, calls-for-service response and community policing.

Since the Bourbon Street shooting last summer, a broad group of business owners and neighborhood leaders became engaged in finding solutions to address NOPD manpower pressures in the French Quarter. This multi-phase plan is an outgrowth of those meetings, which included representatives of the City, NOPD, French Quarter Management District, French Quarter Business League, French Quarter Business Association, French Quarter Citizens Inc., Vieux Carre Property Owners & Residents Association, French Quarter Advocates, New Orleans Convention & Visitors Bureau, New Orleans Tourism Marketing Corporation, Greater New Orleans Hotel Lodging Association, and Ernest N. Morial New Orleans Exhibition Hall Authority.

Mayor Landrieu said, "The French Quarter is an important economic engine for the city, region, and state, and we will all have to do our part to ensure that it is a healthy and vibrant neighborhood. I sincerely appreciate the support of individuals, businesses, the hospitality industry and the State will be providing to make the French Quarter a safer place to live, work and visit. As you can see, we all have skin in the game, so I am confident this will be successful. Additionally, ensuring the French Quarter and 8th District get resources from the Louisiana State Police also ensures that we can more adequately staff the rest of the city with NOPD officers. It will be critical that the voters of the French Quarter approve the Economic Development District this fall."

NOPD Superintendent Michael Harrison said, "These additional resources will be an asset to our 8th District officers. Making the French Quarter safe for our residents, workers, and visitors is something NOPD remains committed to."

District C Councilmember Nadine Ramsey said, "I am extremely pleased that we have been able to work out a self-sustaining plan for safety in the French Quarter. The Economic Development District will generate the funds needed to provide additional security without taking much needed resources from other parts of the City. This is an outstanding solution, and I sincerely hope that the residents of the French Quarter give their support when it is time to vote."

District A Councilmember Susan Guidry said, "Partnerships between private and public entities are essential as we explore innovative approaches to improving public safety throughout our City. The presence of Louisiana State Police in the French Quarter has been instrumental in maintaining order and ensuring safety during major events, and, if approved by the voters, this plan to fund supplemental patrols will enhance public safety for both visitors and residents."

State Representative Helena Moreno said, "After months of work, I am so pleased that this major public safety enhancement has come together. It is in the best interest of the city and state to make public safety in New Orleans a great priority considering we're the only city in Louisiana that has 9 million annual visitors. This initiative is a major step towards improving the safety for New Orleans residents and its visitors."

State Senator Ed Murray said, "I'm happy we have reached an agreement to provide additional law enforcement resources here in the French Quarter. This hopefully will make the French Quarter safer and allow additional NOPD resources to make other parts of the City safer as well. I commend all who are responsible for this development."

Speaker Pro Tempore Rep. Walt Leger III said, "This is a transformational announcement. Bringing together business leaders, residents, the hospitality industry and elected leaders to address our number one issue, public safety, is not only important for the immediate solution it presents, but also for the framework it provides for future collaborations to meet other challenges our City faces. Partnering with State Police to bring state assets to bear for the benefit of the people of New Orleans, the hospitality workers, our small businesses, and our visitors is a huge step in the right direction, and helps to continue to drive the positive momentum of our great City forward!"

State Representative Austin Badon said, "The safety of our citizens and visitors of the City of New Orleans is a top priority. The entire community is stepping forward to say that Enough is Enough and that we are doing something about it. Criminal behavior will not be tolerated therefore these new measures are warranted. I applauded the dedicated men and women of the New Orleans Police Department and the Orleans Criminal Sheriff's department. I also thankful for the efforts of Colonel Mike Edmonson and the Louisiana State Police for making MY New Orleans as safe as possible."

FRENCH QUARTER PATROLS THROUGH 2015



Bourbon Street Foot Patrols - NOPD Details



The French Quarter Business League (FQBL) has agreed to donate approximately $40,000 per month through the end of the year to the French Quarter Management District, which will hire NOPD officers to work foot patrols on Bourbon Street. So that ABOs were not hiring details to comply with the consent decree, the money is instead going to the French Quarter Management District, which is acting as the fiduciary agent. The Office of Police Secondary Employment will manage the details with an 8th District platoon supervisor overseeing the detail officers on foot patrols. Additionally, recognizing the need to boost those efforts, the Landrieu administration and hoteliers agreed to match the business contributions from the City's portion of the hotel self-assessment. The details are expected to begin in April.

"The members of the French Quarter Business League (FQBL) are excited that we are able to provide additional financial resources to enhance security in the French Quarter and specifically Bourbon Street," said Alex Fein, FQBL President. "We hope that this combined effort by multiple interested parties provides our visitors and employees with a renewed sense of safety when visiting Bourbon Street, and look forward to a safer Bourbon Street for everyone."



FQ Task Force Polaris Patrols funded by SDT Productions



Beyond Bourbon Street, SDT Productions owned by entrepreneur Sidney Torres, IV, has agreed to fund three nightly Polaris vehicle patrols and at least one officer during the daytime hours. He also unveiled the next step in a pioneering public-private partnership to tackle crime: a new crime-fighting app for phones and tablets. So that the vehicle patrols are accessible and distinguished from normal patrols, Torres donated three smaller utility Polaris vehicles that will be dedicated to the detail. Like the Bourbon Street foot patrols, the Office of Police Secondary Employment will manage the details with an 8th District platoon supervisor overseeing the detail officers on Polaris vehicles. The detail shifts begin in earnest today, March 25, 2015. The donations for the first two months of patrols as well as the vehicles are about $100,000. SDT is also making a donation to the SPCA so that they can assist with animal control following arrests of individuals aggressively soliciting.

Torres remarked on the empowerment and unity signaled by the joint effort, saying, "I want to thank the mayor and his staff for working with us, Bob Simms and the French Quarter Management District, the New Orleans Police Department, and Col. Edmonson of the State Police. I also want to thank Sheriff Marlin Gusman, who is making preparations to accept additional transients who are found violating city law as well as the Louisiana SPCA who agreed to accept animals that have to be surrendered. This really is everyone working together. The message we send today is that the people of our city are united in the mission of keeping the French Quarter safe. The app empowers the people and the extra police presence ensures a response. We will not be bullied by criminals any more. We will work together: businesses, government, and private citizens. Everyone has a part to play and everyone will benefit from the results."

The French Quarter Task Force app, designed to equip residents with an easy way to report crimes and give the police added eyes and ears on the street, is available for download starting today. The app will allow people to quickly capture photos of crimes or suspicious activities in progress and report them to the Louisiana State Police and the New Orleans Police Department who will monitor submissions. Out of love for New Orleans, music artist Lenny Kravitz offered the use of one of his songs as a way of encouraging people to download and use the app, which is available in Apple's iTunes Store and the Android Marketplace (Google Play). For more information, visit: www.fqtaskforce.com. Television advertising will alert the public to the app's availability and encourage its use (https://youtu.be/8V67DkyMbvo).

Torres concluded, "We're taking a 360-degree approach to the problem The app, the officers, the vehicles, all of it with supervision from the City and financial support from the business community. Together, we can keep French Quarter safe."

Bob Simms, FQMD Security Task Force chair said "The increased visibility of Officers patrolling the streets coupled with the game changing and innovative App provides citizens with a way to take an active part in helping NOPD make the French Quarter a safer place."



Louisiana State Police funded by New Orleans CVB



As was previously announced, additional State Troopers will redeploy to New Orleans in support of the New Orleans Police Department (NOPD) through the end of 2015. The operational planning has been underway since the completion of the 2015 Mardi Gras detail, when senior staff within the department were tasked with developing a sustainable strategy to deploy Troopers to complement the operations of the NOPD 8th District. The redeployment will be in partnership with the New Orleans business community, who will help supplement Louisiana State Police overtime expenses and provide support for the deployment plan through the end of 2015. The New Orleans Convention and Visitors Bureau (CVB) announced that they raised and dedicated $2.5 million to fund State Police operations within the French Quarter, Central Business District, Marigny and Bywater areas. Businesses, residents and visitors should expect to see upwards of 60 uniformed Troopers during peak weekends throughout the French Quarter and neighboring areas. On average, 10-12 uniformed officers will be added nightly. This uniformed presence will supplement the officers of the NOPD 8th District. In addition to the French Quarter, Orleans Parish will see an increased presence of Troopers from Troop B, Commercial Vehicle Enforcement, DPS Police, and the various investigative Troopers who operate in the city every day. The strategy will mirror past State Police successful operations and deployments. Troopers will be proactive in their efforts, policing with an all-crimes approach focusing on illegal guns, illegal weapons and fugitives. Enforcement efforts will utilize traditional uniformed vehicle patrol, foot patrol, plain clothes investigative operations and commercial vehicle enforcement all based on intelligence information of criminal activity in the areas of operation.

Colonel Mike Edmonson, superintendent of the Louisiana State Police, said, "This was a cooperative effort between the Louisiana State Police, the New Orleans Police Department, business, and political leaders. My commitment to Mayor Landrieu and Chief Harrison is steadfast while also being mindful of our obligation to the Sheriffs and Chiefs across Louisiana who we work in partnership with on a daily basis. I am confident that this plan can be executed without adversely impacting other areas of the state, and I am appreciative of the unprecedented support by the New Orleans Convention and Visitors Bureau in providing the necessary funding. I have visited with my Troopers who are poised, trained, equipped and motivated to assist. I could not be prouder of their past efforts and their willingness to move forward through the remainder of 2015."

ECONOMIC DEVELOPMENT DISTRICT: A LONGER-TERM PLAN

To improve the public safety of residents, workers and visitors in the French Quarter, an area that hosts approximately 9 million tourists per year, several groups and entities have been discussing the creation of an Economic Development District (EDD) and other long-term streams of revenue to enhance public safety in the French Quarter, which will be paid overwhelmingly by tourists.

Funds generated from an additional quarter cent sales tax within the boundaries of the French Quarter Management District (see diagram below) would be used to fund a longer-term contingent of 45 Louisiana State Police troopers that would be used throughout the French Quarter. Louisiana State Police and NOPD have a 35-year history of integrated deployment and shared responsibilities with Mardi Gras and major special events in the city. This would move towards a sustainable State Police presence in the French Quarter. The boundaries of the EDD would match those of the French Quarter Management District, which are The Mississippi River; the center line of Canal Street; the rear property line of properties fronting on the lake side of North Rampart Street; and the rear property line of properties fronting on the downriver side of Esplanade Avenue. Only if approved by the voters in the French Quarter in an election this fall could the additional quarter cent sales tax be levied. It is estimated that a quarter cent sales tax (excluding hotel/motel room taxes) within the FQMD boundaries would generate approximately $2 million annually to spend on State Police. These funds would generated overwhelmingly by tourists.

The $2 million in proceeds of the Economic Development District, if passed by the voters in the district, would be matched by long-term commitments in funding from hospitality organizations, including:
* $500,000 each annually from the Convention & Visitors Bureau, New Orleans Tourism Marketing Corporation, and possibly Louisiana Stadium & Exposition District;
* $1.0 million annually from the Morial Convention Center; and,
* $500,000 annually from the City's portion of the .25% hotel self-assessment, named the French Quarter Improvement Fund (which is being used to match FQBL contributions to Bourbon Street foot patrol details in 2015).

In total, it is expected these sources of funds would generate approximately $4.5 million annually to fund Louisiana State Police troopers specifically dedicated to the French Quarter, funded by revenue from tourists. It is estimated that the annual cost of a state trooper is $100,000. The annual funds would support about 45 full time State Police Troopers in the French Quarter. If passed by voters, the effort could begin in earnest in January 2016. There would be a 5-year sunset provision on the tax, with the option for renewal pending voter approval at expiration. This overall solution would add at minimum of 10-12 State Troopers per shift, combined with the current 8th District contingent, NOPD Polaris patrol details in the residential areas of the French Quarter, and NOLA PATROL.

As part of the this longer-term plan, the primary responsibility of LSP troopers would be patrolling specific target areas (Bourbon Street on foot, Canal Street on foot, residential areas in car, etc.) in partnership with the 8th District NOPD officers.

The New Orleans City Council will sit as the governing board for the French Quarter EDD. A legally binding contract (CEA) between the EDD and the State of Louisiana that must be approved by the City Council will specifically lay out that expenditures would be used only for permanent State Troopers and would give the City Council oversight of the EDD portion of the expenditures.

In order to create the EDD, the City Council must take action beginning at their upcoming March 26 regular meeting. A public hearing and meeting to create the EDD will be held on the Thursday, April 23, regular meeting. As part of the process, the City Council will also have to call an election to levy the additional sales tax in the area dedicated to public safety for State Troopers. The CEA and ballot language will stipulate that these funds are designed to supplement and enhance public safety services already normally provided in the French Quarter. State Troopers will not supplant what is already dedicated to the French Quarter in the 8th District.

State Rep. Helena Moreno will create a trust fund to hold the proceeds of the EDD and the tourism entity contributions for State Police. The Orleans legislative delegation is also looking for other sources of funding in the State budget to dedicate to this effort.



EDD Approval Schedule:

* March 26, 2015: Council adopts Resolution of Intent to Create EDD & introduces "creation" ordinance w/ Council (Regular Council Meeting)
* April 23, 2015: Council holds public hearing on creation of EDD and adopts creation ordinance (Regular Council Meeting)
* May 7, 2015: Council introduces CEA ordinance and adopts Resolution of Intent to Levy Tax (at meeting after adopting creation ordinance)
* June 4, 2015: Council adopts CEA ordinance at regular meeting
* June 18, 2015: City Council adopts resolution calling for election for preparation of ballot
* July 16, 2015: Bond Commission Meeting for approval
* October 24, 2015: Election

Steve Pettus, chair of the French Quarter Management District said, "The Louisiana Legislature created the French Quarter Management District to make the safety of locals and visitors in the French Quarter a top priority. The FQMD is honored to be entrusted with this responsibility, and we look forward to managing the supplemental police patrol program and to the positive outcomes it will create for our community."

Stephen Perry, President and CEO of the New Orleans Convention and Visitors Bureau, said, "Today's announcement marks a quantum leap forward for public safety in the French Quarter for visitors, residents, and employees and will protect the New Orleans brand for years to come. This hybrid approach from the city, state, and tourism industry to multi-platform coverage and law enforcement protection with the Louisiana State Police, NOPD, and NOLA Patrol, combining private and public funding sources, represents the kind of innovative thinking and partnership that reflects the new New Orleans that is committed to forging creative new answers to age old problems."

Tod Chambers, Chairman of the NOCVB, commented, "The New Orleans Convention and Visitors Bureau and the entire participating hotel industry of New Orleans are very proud today that our Hotel Assessment, not yet one year old, has allowed our industry through the CVB to pledge significant long-term resources to making sure that our world class hospitality industry and beloved French Quarter have the state of the art law enforcement presence and public safety environment that is expected by all who visit, work, and live here. This partnership with the city and the state marks the beginning of a new day."

"We believe this is an appropriate and meaningful use of our resources so that we can help attack the major dissatisfier of tourists as well as our citizens," said Darryl Berger, chairman of the New Orleans Tourism Marketing Corporation. "Importantly, we see this investment in security enhancement as critical to our overall marketing objectives to positively impact the city's economy by creating jobs and providing a safe environment for our citizens."

"I'm thankful for Mayor Landrieu's leadership in this initiative to enhance public safety in the French Quarter," said Melvin Rodrigue, chairman of the Ernest N. Morial New Orleans Exhibition Hall Authority. "He has established a great collaboration between the city and state along with the business community and residents. This world class asset of the people hosts locals and visitors alike and the presence of the Louisiana State Police, thanks to the governor and Colonel Edmonson, will be safe. This presence in the quarter by the state police will also help the NOPD more effectively patrol and police the other neighborhoods of the city. We're glad to be a part of this and looking forward to passing this EDD as the cornerstone of its financing."

Susan Guillot, President of French Quarter Citizens said: "The French Quarter is a critical economic engine for the City of New Orleans and the entire state of Louisiana. French Quarter Citizens is committed to making the French Quarter a safer place to live, work and play for residents and visitors alike. This initiative is a step in the right direction."

Jeremy DeBlieux, Chairman and Past President of the French Quarter Business Association said, "The French Quarter Business Association is very pleased to see so many groups, organizations and individuals come together to help make the French Quarter safe for everyone. We would like to thank Mayor Landrieu, the City of New Orleans, NOPD, Col. Edmondson and the State Police, the CVB, the Convention Center, NOTMC, French Quarter Business League, Sidney Torres and The Hotel Motel Association who together are all making these initiatives happen. The FQBA and its board of directors also supports the Economic Development District and encourages all residents and voters in the French Quarter to get behind this most important funding, a quarter for the Quarter, to keep the French Quarter secure."

NOLA PATROL UPDATES

In 2013, the Louisiana Legislature authorized hotels in New Orleans to add a voluntary self-assessment 1.75% hotel/motel tax that could be added to hotel bills at participating hotels. Of that, 1.5% would be split evenly between New Orleans Tourism Marketing Corporation (NOTMC) and New Orleans Convention & Visitors Bureau (CVB) for marketing purposes, with .25% going to the City for services for the French Quarter. The .25% is expected to generate approximately $2.3 million in 2015 and more in 2016. The 2015 funding allocation has been approved by the City Council and included funds for sidewalk and lighting repairs, as well as a new NOPD program for the NOPD 8th District called NOLA PATROL. The NOLA PATROL will be a contingent of 25 civilian officers that can assume some non-emergency tasks that currently require a police officer. NOLA PATROL adds quality-of-life enforcement capacity, freeing up NOPD on-duty officers to fight violent crime and respond to calls for service.

Delegating non-emergency policing tasks to civilians is a model successfully deployed in several other major cities. NOPD has begun the hiring process for NOLA PATROL. Currently, about one dozen officers have been hired with others in background checks. They will soon start a five-week training program. The City anticipates that NOLA PATROL officers will be active on the streets in the month of May.



----------------------------------------------------------------------------------------
Liberty Bank acquires First Tuskegee Bank
Alden J. McDonald, Jr., President and CEO of Liberty Bank & Trust
NEW ORLEANS - Liberty Bank and Trust Company ("Liberty Bank") recently announced that it has acquired the assets and banking relationships of First Tuskegee Bank through a merger agreement that will greatly expand and enhance the services offered by the merged financial institution in Tuskegee and Montgomery, Alabama. The acquisition is a continuation of Liberty Bank's rapid expansion over the past 10 years and marks its first venture into the state of Alabama. Liberty now has operating financial institutions in eight (8) states (Louisiana, Mississippi, Texas, Illinois, Michigan, Kansas, Missouri and now Alabama) and nine (9) major urban areas (New Orleans, Baton Rouge; Jackson, MS.; Houston, TX; Kansas City, MO/KS; Chicago, IL; Detroit, MI; Tuskegee and Montgomery, Ala.).
The purchase of the assets of First Tuskegee Bank, which has branches in both Tuskegee and Montgomery, AL, went into effect at close of business Friday, March 13, 2015. The new merged institution re-opened Monday, March 16 as Liberty Bank. Leadership and key banking personnel will remain in place and continue operations at the branch in Tuskegee and two branches in Montgomery. The acquisition has been approved by all of the involved regulatory authorities.
In making the announcement about the acquisition by merger, First Tuskegee Bank President, Neill Wright said, "We have changed our name, but we now have Liberty - We have joined the Liberty Bank family. The merger offers us access to the latest banking technology, an enhanced capacity for lending and a continued commitment to our community focused service for the people of Tuskegee and Montgomery. We look forward to the expanded suite of services we can now offer our clients."
Liberty President and CEO, Alden J. McDonald, Jr. said, "The merger of our financial institutions will be very beneficial for the former customers of First Tuskegee Bank. We intend to continue the mission-driven focus as a community development financial institution. Tuskegee and Montgomery are extremely rich in history and we are proud to continue to carry the torch of over a century of service as we introduce Liberty Bank to the Alabama market. The Tuskegee and Montgomery locations will also have a more robust mortgage product offering for its customers and a variety of personal and commercial banking options," said McDonald.
Liberty Bank, headquartered in New Orleans, LA, and was founded in 1972. Liberty Bank has grown from an initial asset base of $2 million to more than $600 million. Liberty Bank is among the top 3 largest African-American owned financial institutions in the United States.
For more information, please contact Mr. Todd McDonald at (504) 240 - 5161 or Liberty Bank customer service at (800) 883-3943.

----------------------------------------------------------------------------------------
Marc Morial - The State of Black America-By the Numbers: Part 1, Education
Wednesday, March 25, 2015
Marc H. Morial

President and CEO

National Urban League

"What the people want is very simple: they want an America as good as its promise."
- Texas Congresswoman Barbara C. Jordan

NEW YORK, NY -
There's no other way to say it. Black America is in crisis.

Over the past year, we have been bombarded with headlines that continue to drive home the longstanding challenges faced by Black and Brown communities in our nation. From the killings of unarmed Black males at the hands of police officers to the introduction of new voter suppression laws that make it more difficult for people of color to exercise their constitutional right to vote, it is clear that for many in our nation, equality under the law remains dangerously out of reach.

But beyond the headlines, anecdotes and agenda-fueled debates lie the real numbers - all facts, no chaser.


Last week, the National Urban League released the 2015 State of Black America® report - "Save our Cities: Education, Jobs + Justice." The report is the 39th edition of the National Urban League's annual analysis of Black and Latino equality in America, and for the first time, this year's report is available in an all-digital format available at www.stateofblackamerica.org
where visitors can find the e-book, Web Series, select data, videos, articles and other frequently updated features (as well as download a free copy of the 2015 State of Black America® report until March 31st).

This year's report again includes the Equality Index™, in its 11th year for the Black-White Index and its sixth year for the Hispanic-White Index - measuring how well Blacks and Latinos are doing in comparison to their white peers in five categories: economics, education, health, social justice and civic engagement.

What we've found is that while strides have been made in our communities, tremendous gaps continue to leave us with a crisis in education, jobs and justice. There are tremendous challenges before us, but the good news is that they are not insurmountable. For the next few weeks - and beginning with education, I will explore the findings of the 2015 State of Black America®, and better still, suggest solutions to these challenges.

As our nation enjoys historically low dropout rates, the highest high school graduation rates in history and more students of color studying on college campuses, we must also contend with the reality that school districts serving the highest percentage of low-income households spend fewer state and local dollars in those districts than ones that have fewer students in poverty. In addition, a lack of consistent education standards and equity and excellence at scale means that the quality of education that our children receive is far too often dependent on their zip code or how much money their parents make. Without a new formula for school funding that puts the dollars where the need is greatest, the education achievement gap will grow to the detriment of our nation as we educate a workforce incapable of meeting the challenges of tomorrow.

To underscore the National Urban League's commitment to education and our belief that quality education is a key driver to opportunity, for the first time in the report's history, we have included a state-by-state Education Equality Index™ and ranking. This index examines state-level racial and ethnic disparities in K-12 education, documenting Black and Hispanic achievement gaps in all 50 states and the District of Columbia in comparison to white students. Key findings from the Education Index include:



*The smallest gaps were commonly found in states with relatively small minority populations and where test scores were relatively low for each group - white, Black or Hispanic.


*Higher graduation rates for Black and Latino students were also found in states where these groups are a smaller share of the population.


*On average, larger gaps were found in states with large urban areas home to large populations of people of color living in highly segregated neighborhoods with high rates of concentrated high poverty.


*With inequitable resourcing and the disproportionate impact of factors such as poverty and teacher quality, African American and Latino children consistently fair worse in reading/math proficiency.



We have also included essays that feature commentary from leading figures and thought leaders in politics, the corporate arena, NGOs, academia and popular culture. This year's contributing authors who highlight education include Sacramento Mayor and President of the U.S. Conference of Mayors Kevin Johnson, NEA President Lily Eskelsen García and best-selling authors "The Three Doctors" (Dr. Sampson Davis, Dr. Rameck Hunt and Dr. George Jenkins).

This report is more important than ever. It is important because armed with data, we can all go back to our cities and create relevant plans to address stubborn problems. It is important because we, as a nation, cannot expect to sustain growth and compete globally while millions of our citizens are denied the opportunity to become productive citizens because of misguided policies or neglect. It is important because America can only be as good as its promise if that promise is kept to all Americans.


###
---------------------------------------------------
RSD and OPSB announce $1.3 million in grants to serve students with disabilities
Exceptional Needs Fund provides supplemental funding to schools serving students with significant disabilities.

NEW ORLEANS -
As part of a commitment to addressing the needs of all students in our city, today the Recovery School District (RSD) and Orleans Parish School Board (OPSB) awarded just under $1.3 million in grants to schools to serve students who have significant needs. The grants are the first from the Citywide Exceptional Needs Fund for Students with Disabilities (CENF), which was established last year through the Cooperative Endeavor Agreement between the two public school districts. . Establishment of the CENF is one of a number of innovative programs targeted to support students with special needs throughout New Orleans The collaboration also includes the creation of additional specialized settings and implementation of a differentiated funding formula based on individual student needs.
A total of 59 schools submitted applications seeking funding for 300 students at $9 million total. The CENF awards will go to 43 of those schools in support of 250 students.
Applications, which were based on the needs of individual students, ranged from $10,000 to more than $69,000; the average award is $5,120 per student.
Approximately 500 students with severe special needs are enrolled in public schools in New Orleans, representing more than 1 in 100 students. This includes students with disabilities ranging from autism to cerebral palsy and other significant health impairments that often require specialized equipment or technology, special transportation or transportation aides, and one-to-one nursing and paraprofessional support. Funds awarded from the CENF will ensure that schools have the resources to meet these students' needs.


"The Citywide Exceptional Needs Fund represents a highly effective collaboration between RSD and OPSB to prioritize resources for the most vulnerable and at-risk children in our city," said Ben Kleban, CEO of New Orleans College Prep. "Effectively addressing the needs of special education students with the highest needs is of paramount importance to all schools in the NOCP network. The CENF is a major step in the right direction."


Schools were eligible to apply for support from the CENF for individual students whose costs are more than double the average state per-pupil cost, or $22,554. Applications were assessed by a committee of current and veteran special education practitioners. Only services included on a student's Individual Education Plan (IEP) were eligible for funding.
"It is obvious from the number of requests for support that most public schools in New Orleans are serving students whose needs exceed the average funding amount," said Kathleen Padian, Deputy Superintendent of the Orleans Parish School Board. "While this newly dedicated resource represents a positive step forward, we must all continue to work together toward the full funding of all students with special needs."


Langston Hughes Charter Academy $23,523.85


Lawrence D. Crocker College Prep $10,881.30


Martin Behrman Elementary School $11,894.96


Mary Bethune Elementary Literature/Technology $70,967.32


McDonogh #35 Academy $10,810.68


Miller-McCoy Academy for Mathematics and Business $7,313.46


Morris Jeff Community School $24,483.92


Nelson Elementary School $29,209.35


New Orleans Charter Science and Mathematics HS $6,711.77


Paul Habans Charter School $29,384.48


Pierre A. Capdau Learning Academy $8,350.16


ReNEW Accelerated High School City Park Campus $20,702.00
ReNEW Cultural Arts Academy at Live Oak Elementary $42,223.27

ReNEW SciTech Academy at Laurel $62,305.37

ReNEW Schaumburg Elementary $38,416.96
RSD Early Learning Center $45,527.11
Samuel J. Green Charter School $14,660.56
Sci Academy $33,413.05
Success Preparatory Academy $9,386.71
Sylvanie Williams College Prep $18,360.12
##
#
----------------------------------------------------------------------------------------
MAYOR LANDRIEU INVITES COMMUNITY PARTNERS TO PARTICIPATE IN NOLA FOR LIFE SERVICES COLLABORATIVE PILOT PROJECT
Open to Youth Service Providers Interested In Participating in a

12-Month Pilot Project Serving At-Risk Youth
NEW ORLEANS -

Mayor Mitch Landrieu and the NOLA FOR LIFE Services Collaborative today unveiled a 12-month pilot project to promote opportunity and health for at- and high-risk boys and men of color, and announced that the City will begin accepting applications from providers for the project. The project is the final phase of a Promise Community Partnership grant awarded to the City of New Orleans in March 2014 by the Robert Wood Johnson Foundation to develop a continuum of care for young men of color - a grant that was fully matched by the City's NOLA FOR LIFE Fund.
Interested service providers are invited to attend an information session at Total Community Action (TCA), 1416 S. Jefferson Davis Pkwy, on Friday, March 27th at 3:00 pm to learn more about the pilot project and the application and selection process. Applications from interested service providers are due by 5:00 p.m. on Monday, April 20, 2015, and may be obtained by visiting www.nolaforlife.org/strategy/initiatives/.
"Since taking office in 2010, we have moved quickly to tackle our city's toughest issues, and no task has been more urgent than helping those most at-risk for violence find opportunities and paths toward peace and prosperity," said Mayor Mitch Landrieu. "There is more work to be done, and I remain committed to our progress in making our great city a safer place to live and ensuring every resident can share in its progress."
The group of selected providers will be responsible for operating as a continuum to develop and support positive, sustainable outcomes for high-risk boys and men of color. The continuum of care has been built on evidence-based standards and practices that have a proven ability to reduce violence and improve outcomes. The project will serve a minimum of 30 high-risk boys and men of color between the ages of 14 and 18 who are court-involved, disconnected from school and have either been the victim of violence; lost a family member or close friend to violence; or, has committed an act of violence.
"We remain committed to seeing our work with the NOLA FOR LIFE Services Collaborative through to the end," said Charles West, director of the innovation delivery team. "The pilot project will allow us to execute our work in coordinating sustainable interventions and solutions for our most at-risk boys and men of color."

In 2013, the City of New Orleans and the Greater New Orleans Foundation created the NOLA FOR LIFE Fund to support the ongoing efforts of providers that serve NOLA FOR LIFE populations. The fund has since provided financial support to 23 high-performing organizations delivering services to high-risk individuals across the city. Ten of these grantees participated in a Community of Practice, which brought together a network of providers who agreed to use evidence-based best practices within their service area, track shared performance measures and participate in a centralized data system. The COP eventually created a model that would guide the development of a continuum of care for boys and men of color in New Orleans.
With support from the Robert Wood Johnson Foundation, the City and the Greater New Orleans Foundation partnered in 2014 to create the NOLA FOR LIFE Services Collaborative - a cohort of 20 social service organizations and community partners to address the relevant service needs of at-risk youth, high-risk youth, high-risk young adults, and adult returning citizens with regards to prevention, intervention and rehabilitation. The Collaborative met over a six-month period to develop resources, tools, models, standards, performance measures and a universal client tracking system to create a successful continuum of care for high-risk individuals in New Orleans based on the Community of Practice model.
The final phase of the Robert Wood Johnson Foundation grant is the implementation of a 12-month pilot project intended to test the tools developed by the NOLA FOR LIFE Services Collaborative and to test the effectiveness of a collaborative and integrated approach to service delivery. The project will bring together a diverse group of vendors to provide services such as case management, alternative education, mental health services, family services, vocational training and placement, mentoring, and substance abuse counseling all aimed at improving outcomes for boys and men of color.
The City is now seeking seven to ten youth services providers with a demonstrated capacity for serving 14- to 18-year-old court-involved and/or out-of-school boys and men of color to participate in the NOLA FOR LIFE Services Collaborative pilot project. Service providers that are chosen will enter into an agreement with the Greater New Orleans Foundation on behalf of the NOLA FOR LIFE Services Collaborative and will receive a grant to offset the administrative costs of participation in the pilot project. So that funding maximizes commitment to existing organizational standards, providers are not being asked to serve additional participants; they will be encouraged to identify those participants currently in programming who fit the pilot project criteria. Additionally, selected providers will have access to training on evidence-based assessment tolls and case-management standards.
The amount of funding to each participating service provider will be about $14,000 for a combined total not to exceed $140,000. Additionally, the Collaborative has reserved $10,000 for training on evidence-based assessment tools and case management standards for participating service providers. The total amount of pilot funding is $150,000.
Interested service providers can get more information and obtain application materials by visiting www.nolaforlife.org/strategy/initiatives. All interested providers must submit all application documents electronically to leprechter@nola.govby 5 p.m. on Monday, April 20, 2015. Selected providers will be announced by May.
***
Launched in May 2012, NOLA FOR LIFE is New Orleans Mayor Mitch Landrieu's comprehensive murder reduction strategy to tackle the city's historically high murder rate. Recognizing that law enforcement alone cannot solve the murder problem, NOLA FOR LIFE takes a holistic approach to get to the root of the problem and implements initiatives in five main categories: Stop the Shooting, Invest in Prevention, Promote Jobs and Opportunity, Strengthen the NOPD and Get Involved and Rebuild Neighborhoods. The strategy has led to two consecutive years of murder reduction, with murders down to a 43-year historic low in 2014 - the lowest since 1971. For more information, visit www.nolaforlife.org and tune in to NOLA FOR LIFE original programming 24/7 on Cox Cable Channel 99.

----------------------------------------------------------------------------------------
Councilman Jared Brossett: Approval granted for redevelopment of Our Lady of the Sacred Heart Roman Catholic Church and the Vaucresson Sausage Company property in the 7th Ward
NEW ORLEANS - On t
his past Thursday, the New Orleans City Council approved a zoning change to a Neighborhood Business District and a Mixed-Use Planned Community District clearing the way for the redevelopment of Our Lady of Sacred Heart Roman Catholic Church and the Vaucresson Sausage Company property on St. Bernard Avenue and Onzaga Streets. This mixed-income housing and community based retail project brings back the Sacred Heart Church, which has been vacant for the past 30 years, and revitalizes an area that is underserved. This project also includes the redevelopment of the historic Vaucresson Sausage Company property. The business ceased operations at this site due to the flooding caused by Katrina. Redevelopment of this property is expected to generate new jobs in construction, property management and retail - a total of 25-31 permanent jobs and 60-90 construction jobs. The development team is Columbia Residential, Providence Community.
Councilmember Jared Brossett, District D

District "D" Councilmember Brossett said, "This is a very exciting project for the 7th Ward neighborhood. The redevelopment of these iconic properties will provide immediate construction jobs and permanent property management and retail positions. It is exactly what this neighborhood needs - mixed-use - housing and commercial space that will revitalize an important historic and culturally rich community."
Providence Housing, Columbia Residential, Urban Focus Louisiana, and the Vaucresson Family are working together to develop multi-family and retail at the former Sacred Heart Church on St Bernard Avenue in the 7th Ward of New Orleans. This project is within the Iberville Choice Neighborhood and Lafitte Redevelopment project trapezoids. Thus, this project will contribute to the development of replacement housing units for either/ both redevelopment projects. In addition to the residential aspects of the project, we anticipate community related commercial development in the ground floor of both buildings. It is our intent to provide public and community space conducive to the community's interests and needs.

This project also includes the historic Vaucresson Sausage Company property. The business ceased operation at this site due to the flooding caused by Katrina. The Vaucresson Family has a long history in New Orleans. Going back four generations, the Vaucresson family has made hot sausage in this neighborhood. Sonny Vaucresson also owned the first African American owned business on Bourbon Street in the French Quarter named Café Creole. George Wein and Sonny Vaucresson sat in the restaurant and had the first conversation that led to the creation of the New Orleans Jazz and Heritage Festival. Today Vaucresson Sausage is one of the only original vendors still serving hot sausage po-boys at the Festival.

As part of this redevelopment plan, the team will restore the existing Vaucresson Building, converting it into a newly renovated Creole Café. The Vaucresson family plans to sell both prepared and prepackaged food including their well-known hot sausage po-boy from the site.

Vaucresson Family Property
Rendering of how the project will look once completed.
###
----------------------------------------------------------------------------------------
Professor Kem Washington to Sign
"Are you wearing the B.A.D.G.E. ®?" on April 7
#KemCents: Thursday's Money Tips
by Kemberley Washington, CPA
CPA provides financial help in financial planner

NEW ORLEANS - Kemberley "Kem" Washington, a certified public accountant and business professor at Dillard University, has made a name for herself in recent years giving financial advice on topics ranging from budgeting to taxation. Her new project, "Are you wearing the B.A.D.G.E. ® financial planner," provides management tools to apply to everyday finances. This series of monthly worksheets is designed to assist individuals and help them get a handle on their finances. Washington discusses what she likes to refer to as the B.A.D.G.E. ®, which includes budgeting, assets, debt reduction, goals and earnings, five key principles to obtain a financial healing. Coupled with financial worksheets and a helpful prayer, she outlines finance help from her unique perspective as a savvy, upbeat young woman with a strong Christian faith.

Washington will sign copies of "Are you wearing the B.A.D.G.E. ® Financial Planner" on Tuesday, April 7 from 5:30 - 7:00 p.m. at Starbucks, 800 Harrison Avenue, New Orleans, LA. The first 25 guests will receive a free Starbucks tea.

Washington has become a fixture in New Orleans media in recent years, appearing as a financial analyst on numerous TV and radio stations, including WVUE-TV, WDSU-TV and WBOK (1230 AM). She also authored, "Ten Commandments to a Financial Healing," and "21 Days of Powerful Breakthroughs," which have both received more than 60,000 downloads on the YouVersion Bible App. She has written for Bankrate.com, Yahoo Finance, Jet Magazine, Fox Business, Upscale Magazine, the New Orleans Tribune, New Orleans Agenda and many more. Her personal finance blog, Kemberley.com, gives financial tips to young adults.

Prior to joining Dillard's faculty, Washington worked as a special agent in the Internal Revenue Service's Criminal Investigation Division, and also as a revenue agent for the Small Business and Self-Employed Division. She earned her master's and bachelor's degrees from Southern University and A&M College in Baton Rouge.


---------------------------------------------------
Remember: your choice, your future!
Kemberley Washington is a professor at Dillard University and certified public accountant. Check out her eBook Let your budget inspire you! She is also the author of The Ten Commandments to a Financial Healing.
Follow her on Twitter or connect with her on FaceBook!
Stephanie Jordan hits the New Orleans Jazz Fest Zatarain's/WWOZ Jazz Tent stage on Thursday, April 30, 2015 at 2:40 p.m.
Add Stephanie Jordan Big Band to Your Jazz Fest Schedule

NEW ORLEANS -

The New Orleans Jazz & Heritage Festival presented by Shell today announced that the Stephanie Jordan Big Band will appear on Thursday, April 30, 2015 from 2:40 - 3:40 p.m. in the Zatarain's/WWOZ Jazz Tent as part of the musical lineup for the 2015 Festival scheduled for April 24 - 26 and April 30 - May 3.



Jazz vocalist Stephanie Jordan working with the Audix Wireless OM6 Microphone at the 2009 Jazz Fest
Appropriately, Stephanie Jordan's performance falls on International Jazz Day and as such, Stephanie will cover Billy Strayhorn's Lush Life during her performance in honor of the Strayhorn Centennial celebrations taking place around the globe. Jordan performed at the inaugural International Jazz Day which was celebrated by millions worldwide during an all-star sunrise concert in New Orleans' Congo Square that included jazz luminaries Herbie Hancock, Terence Blanchard, Ellis Marsalis, and others.
Jordan is sure to fill the Zatarain's/WWOZ Jazz Tent with her Big Band signature sound which is her trademark. She will also do select numbers from her self-produced CD; "Stephanie Jordan Sings A Tribute to the Fabulous Lena Horne; Yesterday When I Was Young" which honors the legendary Grammy Award winner.
Following a previous Jazz Fest performances USA Today wrote, "Stephanie Jordan transported audience members to a bygone era with a big-band tribute to Lena Horne ... She unspooled standards such as Let's Fly Away and Stormy Weather before launching into a throaty, melancholic version of Somewhere Over the Rainbow, with her sister Rachel Jordan playing the violin, leaving spectators entranced. The Times-Picayune's headline review read "Stephanie Jordan lights a fire in the Jazz tent at the New Orleans Jazz Fest".
Stephanie Jordan is consistently praised for her poise, elegance and soulful articulation. She draws frequent comparisons to her inspirations, the legendary jazz singers Shirley Horn, Abbey Lincoln, Lena Horne and Carmen McRae. Critics have also likened Ms. Jordan to jazz stars Diana Krall and Nancy Wilson.
Jordan has performed in the presence of President Obama and First Lady Michelle Obama; sang to Stevie Wonder in honor of his works; been featured at the private celebration of 'Oprah Winfrey and Friends of Susan Taylor,' and she sang the National Anthem for the 2008 NBA All-Star Game.
As a late minute replacement for Grammy Award-winning singer Ledisi, Chicago Tribune's leading art critic Howard Reich to proclaimed, "The woman can sing ... bringing heft to music of the Gershwins and Cole Porter without pushing volume levels. Clearly she values plush sound and knows how to produce it." Music critic James Walker added, "Stephanie Jordan . . . stepped in and simply mesmerized the near capacity Harris Theater crowd with a sparkling performance."
Jordan has performed on such stellar stages as the Kennedy Center, Jazz at Lincoln Center, the NBA All-Star Game, Chicago's Harris Theater, the Marians Jazzroom in Bern, Switzerland, "The Palace" Hotel in Istanbul, Turkey and others. Jordan served as US Jazz Ambassadors' on a European Tour of Bucharest, Germany, Lithuania and Ukraine on behalf of the U.S. Department of State and Jazz at Lincoln Center.
Recognized internationally, the Sud Ouest French publication calls her "unbelievably superb." The Washingtonian Magazine labeled her "JAZZHOT."
Jordan appears in Lee Daniels' production of "The Paperboy" singing a featured tune, the movie co-stars Matthew McConaughey, Nicole Kidman, Zac Efron, and John Cusack among others. Jordan also recorded a tune for the 2013 remake of the film "Heat" which stars Jason Statham and Sofia Vergara. Stephanie Jordan performed the soundtrack "Season's Start" in the Tribecca Film release of Café Society staring Lara Flynn Boyle and Peter Gallagher.
Stephanie's silky vocals are also featured on Marlon Jordan's "You Don't Know What Love Is" album and Kent Jordan's "Out of This World" CD. The "Christmas with the New Orleans Ladies of Jazz" CD produced by her sister Rachel Jordan features New Orleans' renowned jazz divas; Germaine Bazzle, Leah Chase, and Stephanie Jordan with the Music Alive Ensemble.
Stephanie is a member of New Orleans' renowned Jordan Family of Jazz whose father is Kidd Jordan; and siblings Kent, Marlon and Rachel. Kidd Jordan & the Improvisational Arts Quintet performs at Jazz Fest on Friday, April 24 while Kent Jordan follows on the same day at 1:30 in the Zatarain's / WWOZ Jazz Tent. The Jordan Family recently opened the George and Joyce Wein Jazz & Heritage Center in New Orleans.
Other performers scheduled to appear includes Tony Bennett and Lady Gaga, Kenny Garrett, Keith Urban, John Legend, Elton John, Chicago, Donald Harrison, Trombone Shorty, James Andrews, Glen David Andrews, Christian Scott, Terrence Blanchard, Gregory Agid, John Boutte', Irvin Mayfield, Davell Crawford, Jesse McBride, Jerry Lee Lewis, The Meters, Jimmy Cliff, Buddy Guy, Allen Toussaint, Dianne Reeves, Cassandra Wilson, Christian McBride, Deacon John, Leah Chase, Germaine Bazzle, Wanda Rouzan, The Dirty Dozen Brass Band, and more.
Started in 1970, the New Orleans Jazz & Heritage Festival continues to showcase the most important names in music history alongside many of Louisiana's favorite entertainers. Advanced single-day tickets for Jazz Fest are $58. The gate price ticket will be $70. Children's tickets (ages 2 - 10) are still only $5 and are available at the gate only. Single-day tickets to Jazz Fest are on sale by specific weekend, with each ticket valid for a single day's attendance. Tickets are available at www.nojazzfest.com and www.ticketmaster.com, at all Ticketmaster outlets or by calling (800) 745-3000.
The New Orleans Jazz & Heritage Festival presented by Shell is a co-production of Festival Productions Louisiana, LLC. (a wholly owned subsidiary of Festival Productions, Inc.-New Orleans) and AEG Louisiana Production, LLC. (a subsidiary of AEG Live).
----------------------------------------------------------------------------------------
Jazz Pilates with Stephanie Jordan at the French Market
Every Wednesday @ 12 Noon
FREE PARKING IF YOU SHOP AT THE FARMERS MARKET!
ABOUT JAZZ PILATES
Stephanie Jordan developed her Jazz Pilates technique after receiving her certification from Wise Body Pilates. Jazz Pilates integrates traditional Pilates and dance movements with jazz to enhance the mind-body-spirit connection. It is a muscle lengthening and strengthening program designed to improve balance and transform the body so that it functions at optimal capacity.
Jordan believes that the whole fitness movement is too focused on "Buy a membership, join a spa, purchase this equipment and you'll be beautiful."
We look forward to seeing you on Wednesdays at the French Market!
Jazz Pilates participants are able to use what they were born with-their bodies. The New Orleans Jazz National Historical Park Visitor Center provides the perfect venue to allow French Market District visitors to create movements that is beneficial to both physical and mental health-in a mere 45 - minutes to an hour. Participants are introduced to the works of major jazz composers and performers while developing a lifelong physical fitness and emotional wellness through arts and fitness integration.
With all of the distractions in the world, the human body naturally retains the basic urge to create movement, to physically "get a lot of stuff out." Jazz Pilates is designed to improve balance and transform the body so patrons may function at optimal capacity while working, playing, or just living life to the fullest.
ABOUT THE INSTRUCTOR
A world renowned jazz vocalist, Stephanie Jordan is consistently praised for her poise, elegance and soulful articulation. She draws frequent comparisons to her inspirations, legendary jazz singers Shirley Horn, Abbey Lincoln, Lena Horne and Carmen McRae. Critics have also likened Stephanie to jazz stars Diana Krall and Nancy Wilson.
Jordan has appeared live on NPR's Talk of the Nation, Jazz at Lincoln Center, the Kennedy Center, Jazz Standard, Marians Jazzroom in Bern, Switzerland, and The Setai - South Beach Miami among others and is a regular at the New Orleans Jazz and Heritage Festival. Her current show continues her signature trademark of singing jazz standards from the Big Band era. It includes highlights from her self-produced CD; "Stephanie Jordan Sings a Tribute to the Fabulous Lena Horne" which honors the legendary Grammy Award winner who starred in many films.
###
----------------------------------------------------------------------------------------
NOLA FoodFest Returns to Historic French Market



Zuppardi's Pizza from New Haven, CT to unveil Pizza Food Truck; Mia Borders Headlines Sunday


-Two Dozen Restaurants Descend on New Orleans to Prepare Hometown Eats-

WHAT: NOLA FoodFest is a weekend-long celebration of America's hometown eats that brings chefs from across the country to New Orleans to serve their regional specialties. The Festival features over 25 different restaurants, including the launch of Zuppardi's Pizza Truck from New Haven, CT.


WHO: Zuppardi's Pizza Truck (New Haven, CT), Gus's Fried Chicken (Memphis, TN), Central BBQ (Memphis, TN), Antoine's Restaurant (New Orleans, LA), Café Reconcile (New Orleans, LA) and many more. Music by Mia Borders and New Breed Brass Band.


WHEN: Saturday March 28, 2015, 10:30AM


WHERE: French Market Music Stage, 1235 N Peters St, New Orleans, LA 70116



###




----------------------------------------------------------------------------------------



GoToInterview is an online employment service that gives employers the ability to view a candidate's job interview prior to scheduling an in-person interview. Employers simply post their interview questionnaire, and potential candidates can record their video responses. GoToInterview saves candidates and hiring employers time and money.
Benefits to the Candidate
GoToInterview.com is more than just a resume or phone call. It allows a candidate's personality to be viewed by employers via video
Saves candidate time and money. There is no lost time and no lost transportation cost.
Allows unemployed and underemployed users the opportunity to post interviews to job openings.
Provides insight on the employer's work environment via video
Prepares candidates for the future of talent management.
"N-formed About the N-word"
by CeLillianne Green; Guest Columnist
Copyright © 2014
"CeLillianne Green's That Word is an informative and inspirational masterpiece and a must read for anybody grappling with the true nature and ugliness of the N-word. This outstanding book has inspired the FPA to stand strong as to why That Word should be eliminated from the NFL playing fields." - John Wooten, Chairman
"That Word" is an inspired work of poetry.
WASHINGTON, DC -
I commend the Fritz Pollard Alliance Foundation ('FPAF") for its call to past, present, and future National Football League ("NFL") players to "respect the dignity of your teammates, fellow players, officials, coaches, fans, and yourselves," by not using the 'n-word'. I hope the NFL appreciates the wisdom of the FPAF and joins in their call for action. To do so, recognizes human dignity and is a reminder of good sportsmanship. Moreover, it would be a sound business practice to minimize hostile work environment claims, particularly since hate speech is not protected by the First Amendment. This is a moment for education and for the maturation of our nation. Indeed, the NFL is in a position to serve as an example for the nation and the world by educating its players and making known that hate speech, in all its forms, has no place in athletics.
The n-word is a word of absolute hate. Those who claim otherwise are misinformed about a word steeped in a history of pain and degradation inflicted upon Africans, who were forcibly transported to America to be enslaved due to the color of their skin. Institutionalized enslavement of Africans and their descendants in America spanned nearly two and half centuries, plus a century more of de facto enslavement in the form of legalized discrimination and racism. These facts must be understood as the reality for millions of people who were forced to live and die with indignity of the n-word hurled at them. In some instances, these people used their oppressors' words to denigrate themselves. An elementary understanding of the Stockholm syndrome helps to explain why traumatized and oppressed people accept the words of their oppressor to identify themselves.
The generations of trauma from institutionalized slavery has yet to be fully addressed, let alone healed in the psyche of our nation. Of course, I applaud how the film, "12 Years a Slave" shed light on slavery in America. Yet, this Oscar-winning film only focused on the life of one man, Solomon Northup. He was born a free man, educated, and was able to write about his capture and enslavement. Northup's enslavement and that of millions of others, who were legally banned from learning to read or write, was a nightmare. Their nightmare cannot be converted into a dream by a contemporary notion of changing definitions. To claim otherwise, is to disrespect them and the collective history of America.
While everyone may not share a deep connection to the history and legacy of enslaved people and their enslavers in America, the fact and impact of slavery must not be minimized. Education allowed Northup to write his 1853 memoir about the horrors of slavery. In 2014, more education is needed about the pain inflicted from the n-word. I have had the opportunity to contribute to that education in
That Word
, an inspired work of epic poetry, in which the "Council of Elders" in the "Circle of Truth" reminds some and teaches others why the n-word is profane. From the spirit realm, the Elders in
That Word
lament to their descendants:
"We knew who created that word and why
That word was to perpetuate the lie
The lie of our inferiority
To promote our oppressors' lie of superiority
Now we're compelled to leave our graves
As we hear you saying it like you're slaves
That word
was created to denigrate us and our descendants too
Under no circumstances, should we hear it from you"
Like the Elders in the Circle of Truth, I implore those who do not know history, to learn, to heal, and to respect the pain and legacy of those who were enslaved and their descendants. Continued use of the n-word and variations of it represent the back door referred to in The Miseducation of the Negro by Carter G. Woodson. Mis-educated people build back doors to use even after signs directing them to do so have been removed. It is time to remove those signs from our minds. It is time to stop building back doors.
****
CeLillianne Green
CeLillianne Green is a poet, an attorney and a freelance writer. She is the author of That Word, the e-book Marching Orders & She Rose, and other poetry.
Liberty Bank & Trust
###
Entergy New Orleans
-----------------------------------------
---------------------------
The Classy Lady of Jazz!

---------------------------
"Marlon's trumpeting, chameleon-like, assumes the colors of the music he plays ..."
Rodney & Etter, LLC maintains a practice focused primarily on the defense of commercial and environmental litigation and all aspects of intellectual property law. We are a firm of creative and energetic trial lawyers adept in all matters pertaining to jury trials in urban courts across the United States.
---------------------------
"21st Century Campaigning requires a balance of experience, technology and the art of persuasion."
POLICAMP is an integrated political consulting entity which provides campaign services for ballot initiatives and candidates seeking elective office. Specializing in developing effective Political Game Plans with proven results.
POLICAMP offers multidimensional guidance which includes GOTV (Get-Out-The-Vote), E-campaign, voter contact, voter data analysis, targeted direct mail, legal research, grassroots mobilization, message development and image building . . .

---------------------------
We thank you for your continued support.

Sincerely,


Vincent Sylvain, Publisher
The New Orleans Agenda
Vincent@SylvainSolutions.com
Vincent Sylvain, Publisher
Vincent T. Sylvain
The New Orleans Agenda
newsletter is the leading local alternative for information on New Orleans and the Gulf Coast Region.
A provider of turnkey Web-Based Internet Marketing Services, we specialize in servicing faith-based entities, community groups, professional organizations, and arts & cultural interest events.
The New Orleans Agenda newsletter has received
more than 7 Million Page Views!
Our Sponsors
Learn More
Entergy
Metro Service Group
A multi-faceted corporation with expertise and certifications in the areas of Environmental Services, Construction/Demolition, and Disaster Response and Recovery.

Order Your Copy of Stephanie Jordan's tribute CD to Lena Horne Today!
Preview
You Don't Know What Love Is
Click Here
Every Wednesdays
12:00 noon
New Orleans Jazz National Historical Park

(Dutch Alley)
French Market District

6 Blocks of Shopping
2-6 PM
Make groceries with local farmers, fishers, and food producers in the French Market. Free 2-hour validated parking for market shoppers in our riverside lot with market purchase.
NewOrleansEast.com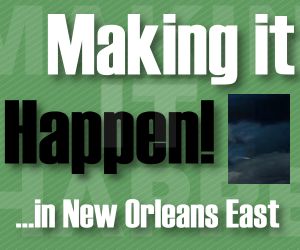 Insurance Needs
Auto
Motorcycles


Sport & Leisure Vehicles


Home & Property


Identity Protection


Life


Health


Long-Term Care


Disability


Liability





Reggie Glass Ins Agency Inc
3800 Elysian Fields Ave
New Orleans, LA 70122

Office Hours:
Mon-Fri 9:00am to 5:00pm

Other Hours by Appointment



(504) 944-4444

VPJR.com
Video/Photography by J.R.
Focusing on your Expectations!
504-258-2140
Captivating Crown
Virgin Hair Boutique
ASSURED TO RECEIVED 100% HUMAN VIRGIN HAIR
BEST QUALITY VIRGIN HAIR WORLDWIDE
EXCELLENT CUSTOMER SERVICE
ALWAYS IN STOCK AND AVAILABLE FOR YOUR CONVENIENCE
Dr. Gayla Sylvain, MD
Dr. Gayla Sylvain, MD is board-certified in internal medicine and anti-aging medicine and has dedicated her practice at Eagle's Landing Longevity Center to helping you to age healthfully and to live your life to the fullest.
Dr. Sylvain received her Medical Degree from Harvard Medical School...
* Anti-Aging Benefits
* Preventive Care
* Cardiac Risk Assessment
* Biocompatible Hormone Therapy
* Salivary Hormone Testing
* Physician-assisted Weight Loss
* Nutritional deficiency Analysis
* Pharmaceutical-grade supplements
* Varicose & Spider Vein Removal
"Expert Solutions
for Your Communication Needs"
Sylvain Solutions is a full-service media and public relations consulting entity headed by Vincent Sylvain practicing in the areas in governmental relations, community outreach, alternative media, political consulting, corporate communications, faith-based groups, and arts and cultural affairs.
- Internet Marketing
- Media Relations
- Press Kits
- Political Campaign
- Public Policy
- Entertainment Promotion & Special Events Production
- Community & Neighborhood Relations
- Earned/Free Media Placement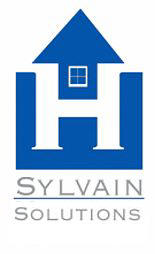 Contributing Writers
Kemberley Washington
Thursday's Financial Tips
by Kemberley Washington, CPA
-----------------------
Yolanda Rodriguez
Land Use & Planning;
Zoning Information from The Allied Planning Group
----------------
CeLillianne Green
Poet, attorney, writer, teacher, and mediator